These new businesses in Nassau County, Long Island - Long Island's Laser Bounce, Piano Teacher USA, and Long Island Danceworks - offer classes and programs for kids. Find out what they have to offer your family.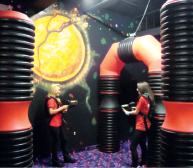 Bounce, Play, and Party!
Long Island's Laser Bounce, a brand new family fun center, opened in Levittown this past July. There are four play areas that are open to the public, but also serve as themes for private parties. As the name would suggest, they have areas for bounce houses, as well as laser tag. In addition, they have a full arcade and an animal land with a Build-A-Bear workshop.
Long Island Laser Bounce also holds Mommy and Me play time hours. The Mommy and Me time has an $8 admission. Two game of laser tag is $8 Monday to Thursday, $10 Friday to Sunday. They are currently open from 10am-10pm Sunday to Thursday, and 10am-midnight Friday and Saturday.
Their website, www.LILaserBounce.com, is currently under construction, but is operating. They are located at 2710 Hempstead Turnpike in Levittown and can be reached at 516-342-1330.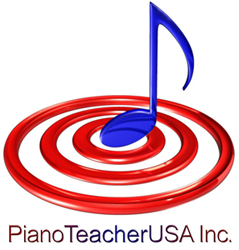 Music at Your Doorstep
Piano Teacher USA, a nationwide provider of one-on-one piano lessons taught in your own home, is now accepting students of all ages in areas of Nassau, as well as parts of New Jersey. The program was established last year, but new programs are constantly in the works, as well as teacher recruitment.
Blending both traditional and modern elements of music, experienced piano teachers cater each lesson to the student's level and age. "We make sure that everybody learns the basics, and then let them explore their own music-whatever keeps them musically engaged and expressive," says Michelle Koch, owner of Piano Teacher USA. "Everybody likes music, so you have to talk to students about what they like, what they listen to, and that can encourage them to learn. It's not bad to learn the notes by playing a pop song, because it gets them so enthusiastic."
Piano Teacher USA can be reached at 1-888-222-3098 or email them at [email protected]. www.pianoteacherusa.com.

Prancing into East Meadow
Long Island Danceworks, a new dance studio in East Meadow, will begin teaching classes on September 7th. In addition to classes in classical ballet, modern, jazz, Pointe, lyrical, tap, and hip-hop, Long Island Danceworks will offer choreography classes, Latin jazz, Mommy and Me, dance boot camp, instruction on jumps and turns, and Pilates.
The instructors hold Dance Education degrees from Hofstra University, have been trained at NYU Tisch School for the Arts, have professional performing experience and are New York State certified to teach pre K-12 in public schools. "We have a well-rounded program that teaches [the students] the steps, but also provides inspiration and allows them to realize their full potential," says instructor and co-director, Erica DeJesus. She adds that instructors at Long Island Danceworks hope to start a competition dance team next year.
The facility has two large rooms with wooden floors, and keeps the classes small. Students six years old and under will be placed in a class of no more than five students. For the older kids, there are no more than seven to a class.
Long Island Danceworks is located at 2083 Hempstead Turnpike. 516-547- 5975. [email protected]. www.longislanddanceworks.com.