Check out these new additions to Nassau County, Long Island, that cater to kids and families.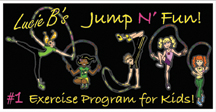 Rockin' Ropers
Lucie B Jump N' Fun now has a new location in Baldwin. Originally located in Woodmere with a sub-location in Great Neck, Lucie B continues to conduct exercise programs for children using jump rope skills. Children progress to different moves such as crosses and two arms behind the back as they become comfortable with the correct way to use the rope. "They don't even know they are exercising," said owner Dion T. The more advanced students learn double-dutch, moves in double doubles, entering and leaving, special footwork and how to cartwheel and handstand inside the moving rope. Kids are grouped into ages 5- 6, 7-12, 14-16, and 17 and up. Lucie B provides a super cardio workout to music that is new and fun. The new location can be found at 807 Atlantic Avenue in Baldwin, and is open Mondays and Wednesdays from 4:45-8:30pm, Tuesdays and Thursdays from 5:30-8:30pm, Fridays from 1:45-3:30pm, and Sundays from 10am-12 pm. 807 Atlantic Avenue, Baldwin. 516-791-1028. www.luciebjumpnfun.com.
Easy Sewing
Kids Are Sewing has recently added sewing instruction classes on sewing machines to those who have completed their beginners sewing classes. Each sewing kit includes simple pattern instructions for decorative stitches, all of the fabric needed as well as the needles and thread. Sewing lessons and instructions for children age 7 and up are also available with sewing kit projects in Needleart. These programs introduce the tools of sewing and practice on various fabrics. All of the materials are provided. Teachers are available to travel to small gatherings or school groups for sewing lessons as well. The new classes are available on Wednesday or Thursday from 4-6pm at Christ Church of Parish Hall in Oyster Bay. Private lessons must be scheduled in advance. Contact Ms. Barbara at [email protected] or 866-920-3996.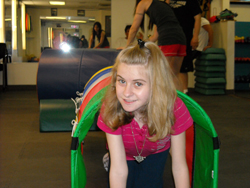 Fitness for All
Providing an exercise experience for individuals with intellectual, developmental and physical disabilities since 2004, HOPEFitness creates an opportunity for everyone to exercise in a safe environment and comfortable atmosphere. Their mission is to bring a fun and challenging experience in exercise to youths and adults with disabilities while opening their doors to the general public. This integrates inclusion while providing clients with special needs with a gym they can call their own. Believing that all individuals have the fundamental right to partake in a program that helps to maintain ones' quality of life, HOPEFitness offers group fitness training as well as personal training, aerobic dance classes and a multi-sensory kids program. These classes reduce stress, burn calories, increase flexibility and build self-esteem. HOPEFitness can be found in both Nassau and Suffolk counties: 2750 North Jerusalem Road, North Bellmore; 1615 Ninth Avenue, Bohemia. 877-396-HOPE. www.HOPEFitness.com. [email protected].