Check out these new additions to Nassau County, Long Island, catering to children and families.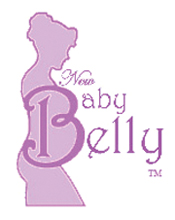 Just for New Moms
Dedicated to educating expectant parents, New Baby Belly has recently initiated new programs for moms in Nassau and Suffolk County. The "Mommy and Baby Yoga" class offers gentle yoga poses to help new moms tone their abdominal muscles and gain body strength, helping to meet the demands of motherhood. Classes can be taken individually or in a set of six. Bring a yoga mat, baby blanket and boppy pillow to ensure comfort. "Mommy Groups" are also being held to provide moms with a relaxed environment where they can learn from each other, laugh, share birth stories, and develop friendships. The facility is fully equipped with changing tables and each Mommy Group will have a theme such as childproofing your home, pampering Mom, fitness, what to expect during the toddler years and more. This group will meet every other Wednesday from 11am-12pm and light refreshments will be served. Please register in advance at [email protected] New Baby Belly can be found at 924 Broadway, Massapequa. 516-804-8620. www.Newbabybelly.com. [email protected].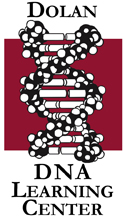 Camps for Young Scientists
The Dolan DNA Learning Center offers week-long summer science camps that will be held from June 28th-Sept 4th, 2010, and has added two new camps this year. With the mission to expose elementary students to principles of genetics and disease risk and give high school students the opportunity to do hands-on experiments with DNA, the two new camps have been developed to teach the applications of biotechnology techniques. "Detective for a Week," for students who have completed 7th grade, introduces forensic science and criminalistics through a series of hands-on labs and activities. "Silencing Genomes," for students who have completed 10th grade, teaches participants about the Nobel Prize-winning technique RNA Interference. Using a harmless roundworm as a model, participants will turn genes off using RNAi testing gene functions. Additional information and registration can be found at summercamps.dnalc.org/info. The Dolan DNA Learning Center of Cold Spring Harbor Laboratory is open from 9am to 5pm Monday through Friday and is located at 334 Main Street in Cold Spring Harbor. 516-367-5170. www.dnalc.org.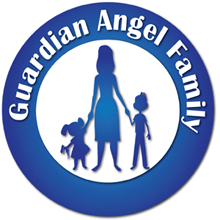 Help for Women Who Need It
The Guardian Angel Family Crisis Center is a not-for-profit organization providing a safety net for women in unexpected and unfortunate financial circumstances. The Guardian Angel Family serves as bridge to the community, offering practical help with food, clothing, housing and health care, as well as problem solving and parenting skills. New programs being launched including a vocational education program, will be held on Mondays at 10am to guide women through the application process for colleges and financial needs. A women's support group is also being offered on Mondays at 2pm, and on Tuesdays at 3pm the center serves as a place for teens to meet and relax. The resale boutique on location sells new and gently used women's and children's clothes, furniture and toys and is open Wednesday through Saturday from 11am to 4pm. The Crisis Center and boutique are located at 239 Glen Cove Avenue in Sea Cliff. Social Workers are available by appointment. 516-277-1068. gafcc.org.