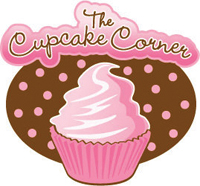 Celebrate the Holidays with Cupcake Corner
The Cupcake Corner has filled a sweet and tasty void in Garden City with cupcakes, baked goods, ice cream, and gourmet coffees and teas. Its best sellers are chocolate peanut butter cupcakes, Italian rainbow cookie cupcakes, and raspberry crumb cakes. For a unique treat, try a cheesecake cupcake, tiramisu cupcake, or Banana Joe cupcake that consists of banana cake with peanut butter filling and chocolate icing. Because everyone should be able to indulge, The Cupcake Corner also provides gluten-free products. Get into the holiday spirit with a gingerbread decorating session that takes place the last Sunday in November and the first three Sundays in December from 3:00-4:30pm. Each family will receive a gingerbread house, fresh candy and icing, and a serving of peppermint hot cocoa, coffee and mini cupcakes. Celebrate the holidays with gingerbread and chocolate peppermint cupcakes available all December, and champagne cupcakes which will be offered for New Year's Eve. Visit The Cupcake Corner at 61 New Hyde Park Road, Garden City from 8am-7pm Monday-Friday, 9am-6pm on Saturdays, and 9am-3pm on Sundays. 516-328-CAKE (2253).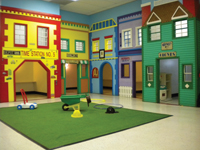 Learn and Play
By "nurturing curiosity," the Learn and Play center in Mineola encourages children to participate in art, science, music, dramatic play, social studies, reading, writing, math, computers and multicultural activities. Through lessons, projects, and guided exploration of the computer, children ages 2 and older are introduced to basic computer applications and state of the art learning games that expand their creativity and intellect. Certified and experienced teachers work cooperatively to organize and implement fun activities that will enhance each child's language skills, social skills, self-help skills, cognitive skills, fine/gross motor skills and most importantly, develop high self esteem. The center provides fully equipped classrooms, indoor and outdoor play grounds, state of the art computer labs, and monitoring cameras. Programs are available for infants, toddlers, preschool and school aged children. Learn and Play can be found at 80 Herricks Road, Mineola. The hours of operation are 6:30am-7:00pm, Monday-Friday. 516-747-7755. LearnandPlayNY.com.

Enter the Friendzone!
With a mission to assist the child who may need extra help in developing certain social skills, the Friendzone center in Rockville Centre forms social groups with a maximum of six children of similar age. The programs target children ages 7 to 12 years old who do not have any diagnosed disorders, but find it difficult to make friends. Each group meets for 10 sessions from 4:30-5:30pm on Tuesdays or Thursdays. During each session, the group focuses on a particular age appropriate social skill. Emphasizing learning by experience, the children practice that skill while participating in an activity or game. The instructor, Adena Moss, is a NYS certified elementary school teacher with over 35 years of experience in education; her partner, Elaine Winograd, is also a NYS certified elementary school teacher with over 20 years of experience. The Friendzone center can be found at 17 South Village Avenue, Rockville Centre. 516-569-2824 or 516-766-1995. [email protected].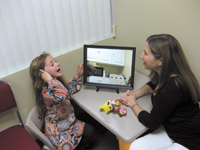 Help With Speech and Language Disorders and More
Now with five different locations, The Suffolk Center for Speech & Myofunctional Therapy is located in both Stony Brook and Wantagh, and The Speech Pathology & Swallowing Disorder Services of L.I. is located in Lake Success. The newest additions include Commack's Mid Suffolk Speech Pathology & Swallowing Disorder Services of L.I. P.C., and East Yaphank's Eastern LI Speech Pathology & Swallowing Disorders P.C.
Janine Stiene, the president of the offices, and her group of highly qualified therapists, support families and children across Long Island, specializing in PROMPT, feeding, myofunctional therapy, voice disorders, fluency, augmentative communication, articulation, auditory processing disorders and expressive/receptive language disorders (adults/children). They also offer intensive feeding groups for individuals who suffer from texture and consistency aversions. All of the offices participate with the major health insurance companies and offer flexible hours and scheduling to fit the patients' needs Monday through Saturday.
Locations in Stony Brook, Wantagh, Lake Success, Commack and East Yaphank. 631-689-6858. www.myofunctionaltherapyandspeechcenter.com.