Check out these new additions to Nassau County, Long Island, that cater to kids and families.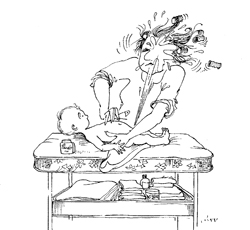 A Lifeline for New Moms
Moms In Babeland provides camaraderie and support on the "roller coaster ride of motherhood." The new moms group helps balance a woman's feelings and needs in order to better deal with a new baby, relationship or job. Sessions focus on role changes, relationship issues, family dynamics, stay-at-home mom/working parent, sleep, developmental issues and more. The group also deals with the "sandwich generation," people who are taking care of their parents in addition to a baby. Leader Jean Geffen is a mother and NYS licensed psychotherapist with over 25 years experience in hospitals, clinics and the university setting. She received her master's in social work from Columbia University and specializes in trauma, sexuality, couples and feminine development. "Moms need to nurture themselves to prevent emotional and physical burnout and to foster optimal development for their child," says Geffen. "Happy moms raise happy babies and build happy relationships. Moms In Babeland is a lifeline for new moms." Call for a free consultation. Morning and night groups are available in Great Neck, 516-466-7876; and Forest Hills, 728-520-7299. jeangeffen@gmail.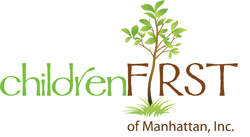 New Services for Children in the County
Children First of Manhattan, Inc. is now offering its services in Nassau County for children from birth through three years of age in addition to working privately with older children in the county. The agency contracts with the Department of Health in Nassau County and provides Applied Behavior Analysis (ABA) as well as speech-language, occupational, and physical therapy. Parent training and behavior modification techniques are also available for children who are developing regularly but have behavioral concerns. Continually serving children of all ages in New York City, Children First of Manhattan, Inc.'s new location can be found at 1225 Franklin Avenue, Suite 325 in Garden City. 516-746-2609. www.childrenfirstny.com. [email protected].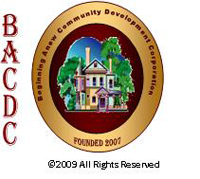 Help with New Beginnings
Assisting women and children who are in need of housing and assistance after traumatic life experiences, Beginning Anew Community Development Corporation (BACDC) is now offering a summer day camp from June 28th through August 27th. Open to all children ages "potty-trained" through 13, the camp will feature outdoor activities with weekly day trips and swim days. It will run from 9am-5pm and will offer before and after care. The BACDC is also now hosting G.U.M.B.A.®, (Gospel Unleashed & Motivated By Aerobics) for mothers and their children, which incorporates various dance techniques set to power packed songs for an exhilarating workout. Child care is provided. Classes take place every Monday from 6pm to 7pm or 8pm to 9pm, and every Saturday morning from 9am to 10am. BACDC is located at 5715 Merrick Road in Massapequa. Contact Jean Price, founder and president at 516-541-5375; [email protected]. Business Mailing Address: 900 Clocks Boulevard, Massapequa, NY 11758.