Check out what's new in Nassau County, Long Island, this month, including new programs at places that cater to children and families.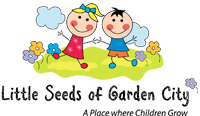 Classes for Children and Parents
As a "place where children grow," Little Seeds of Garden City is a new venue offering a variety of classes for children and parents. Its unique programs include Rock 'n' Roll - Mom 'n' Tots introducing music from reggae to Beethoven, and Little Seeds Art & Play!, as well as the morning and afternoon drop-off program where kids enjoy free play, circle time, story time, music, dancing, craft time and a snack. Sibling discounts are available.
Birthday parties at Little Seeds provide party invitations, pizza or bagels and beverages, birthday hats, plates, napkins, cutlery and balloons for a 90-minute party; there are also many different themes to choose from. Registration is open for the summer camp and fall program. Little Seeds is located at 311 Nassau Boulevard, Garden City South. 516-280-8735. www.Littleseedsofgardencity.com.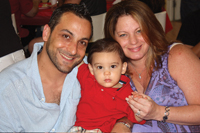 Where Kids Soar
Celebrating their 10-year anniversary, The Little Gym of Merrick has completely rebranded and revamped its gym space. With a brand new look, it has been continually adding new equipment over the past couple of months. The classes remain the same and are open to all children from infants through 12 years old. The Little Gym offers parent and child classes, kindergarten and preschool recreational gymnastics, grade school gymnastics, sports skills development classes, dance, karate, cheerleading and tumbling.
The gym also hosts birthday parties and summer camps on the premises. Its birthday parties include invitations, balloons, food and fun; and the summer camps feature themes such as Sports Spectacular; Super Safari; Whales, Sharks, Mermaids; and more. The Little Gym in Merrick can be found at 2128 Merrick Mall in Merrick and is open Monday through Thursday from 9am-8pm, Friday from 9am-2pm, and Saturday and Sunday from 9am- 6pm. 516-223-4008. www.thelittlegym.com/merrickny.
Noncontact Boxing
Just About Boxing, the only noncontact boxing program offered on Long Island, has recently been launched.
With the belief that children who are actively engaged in a structured noncontact boxing program will develop healthy attitudes towards physical fitness, nutrition and overall well-being, Just About Boxing seeks to give them the opportunity to develop a positive attitude toward physical fitness and self-esteem. The program follows a 10-week curriculum consisting of rounds 1-10 where the skill changes every week to include jabs and uppercuts and defensive techniques.
Free boxing gloves available upon enrollment and a free trial is available with mention of this ad. Classes are currently being held at Namaste Yoga Spa in Plainview shopping center off South Oyster Bay Road. 516-815-8115.