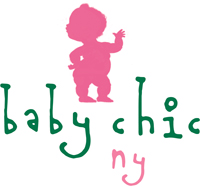 A Green Way To Style
In July, Baby Chic NY, an elegant consignment boutique in Williston Park, opened their doors to provide a unique shopping experience for pregnant women and new moms. The owners of the shop- who are moms themselves-take a hands-on approach to ensure the utmost in customer service. Particular about the quality of the items they sell, the store only carries up-to-date looks and brand name designers like Lola et Moi, Ralph Lauren, and Diesel, for newborns through age 6, and maternity lines like 7 For All Mankind, Paige Premium Denim, and Pea in the Pod. Baby Chic NY also carries cribs, gliders, baby gear, and toys. New moms can open their own baby registry or opt for a special account, which allows gift givers to contribute, and moms to pick out what they want. The store also requires shoppers to bring their own reusable bags or purchase them from the store. Baby Chic NY. 74-A Hillside Avenue, Williston Park. 516-746-2442. www.babychicny.com.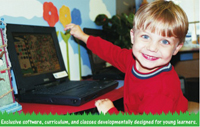 Techie Toddlers
Floral Park's Tech Savvy Tots recently opened to help prepare young children with vital skills necessary for school and successful futures. Small group classes for children ages 2-1/2 through 7, introduce concepts such as e-mail, microchips, and networks by sending children on adventurous "missions" which encourage learning and excitement for technology, as well as problem solving and critical thinking skills. Tech Savvy Tots is powered by Imagine Tomorrow's custom curriculum and is nationally recognition by the National Association for the Education of Young Children. Tech Savvy Tots also bring classes into area schools. Tech Savvy Tots, 103 South Tyson Avenue, Floral Park. 516-302-8819. www.imaginetomorrow.com.