Check out our roundup of the best events for families happening in Nassau County, Long Island this month. You'll find information on kid-friendly concerts, fall family festivals, local fundraisers, and more.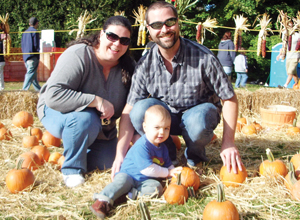 Autumn's Bounty
On Columbus Day weekend, Mill Neck will host its Fall Harvest Festival, an annual event that draws tens of thousands of visitors to enjoy Long Island's autumn bounty. Commonly known as Apple Fest, the festival will feature a wide variety of apples along with handmade country crafts, a Cheese House, baked goods, jellies, fudge and strudels, a full line of famous Karl Ehmer wurst and bacon products, a Gourmet Shop featuring snacks and sparkling apple cider, and a children's activities area.
Highlights include readings and book signings. On Saturday, 12-3pm, author Nick Katsoris will read in the pumpkin patch with his character Loukoumi, from his celebrated books Loukoumi's Good Deeds and Loukoumi's Gift. On Sunday at the same time and place, author Maureen Sullivan and illustrator Alison Josephs will read from their acclaimed children's books. There will also be a special visit from legendary sportscaster and author Len Berman on Saturday, 12-3pm. Sports fans can chat with the Emmy winner during a book signing, when Berman will discuss and autograph his new book, The Greatest Baseball Players of All Time.
Other activities include a hearing van featuring free hearing screenings on Saturday and Sunday, 9am-4pm. The festival will showcase the latest in deaf technology, sign language novelty items, and books.
Proceeds from the festival benefit the Mill Neck Family of Organizations, which includes Mill Neck Manor School for the Deaf, the Mill Neck Manor Early Childhood Center, and Mill Neck Services for Deaf Adults. Visitors will have the opportunity to learn more about the Mill Neck Family of Organizations and its services.
October 9-10, 9am-5pm. FREE. 40 Frost Mill Road, Mill Neck. For more info: 516-628-4231.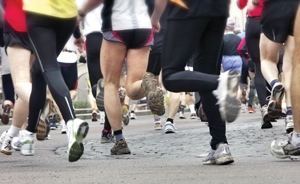 Fight Food Allergies
Head to Eisenhower Park on Sunday, October 10, for the FAAN Walk for Food Allergy: Moving Toward a Cure. This three-mile walk will help raise funds for FAAN (Food Allergy and Anaphylaxis Network), a national organization that works to raise awareness and fight for a cure for food allergies. Baby strollers and wagons are welcome on the walk; no pets allowed.
Afterwards, Lori Sandler, owner of Divvies Bakery and author of The Divvies Bakery Cookbook, will sign copies of her book. Sandler's cookbook contains recipes from her dairy-free, nut-free, egg-free bakery in North Salem, NY.
October 10 at 12pm. Eisenhower Park, Hempstead Turnpike, East Meadow. For more information, to register, or to donate to the walk, call 800-929-4040 or visit www.foodallergywalk.org.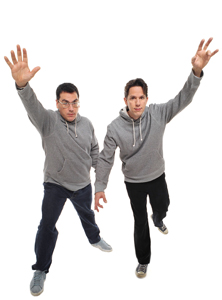 They Might Be Giants
The Brooklyn-based duo They Might Be Giants will perform two shows at Landmark on Main Street October 16. The NYC rockers perform hits from their 2009 release "Here Comes Science," which has received praise across the board for its unique and exciting fusion of rock, education, and humor. The band's pop music is aimed at both kids and adults. The band will play a Family Show at 3pm followed by a Rock Show at 8pm (ages 14 and up). $30-$35. Landmark on Main Street, 232 Main Street, Port Washington. For more information or to order tickets, call 631-247-0100.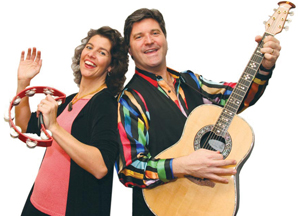 Tune into Healthy Eating
The Green Vale School will host a Nutrition Mission Concert, featuring children's musicians Beth & Scott and Friends. The concert, which was a hit with students at the school last year, is open to the public and recommended for children ages 2-10. Beth and Scott will perform family-friendly entertainment with a "healthy habits" message.
October 17 at 2pm. The Green Vale School is located at 250 Valentine's Lane in Old Brookville. RSVP required at www.greenvaleschool.org or by calling 516-621-2420, ext. 146.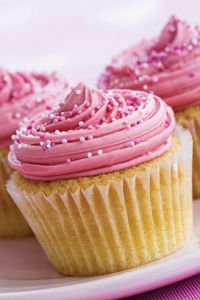 Cupcakes for a Cause
Old World Café will host a Cupcake Sale Fundraiser to benefit Tanner Eichele, a 2-year-old Levittown boy who is battling his second round of brain cancer. All proceeds from the sale will go directly to Tanner's family to help cover medical expenses. There will also be raffles and prizes throughout the sale. Donations will be accepted. October 24, 2-4pm. Old World Café is located at 807 Carman Avenue in Westbury. For more information or to get involved, call 516-414-0852 or email [email protected].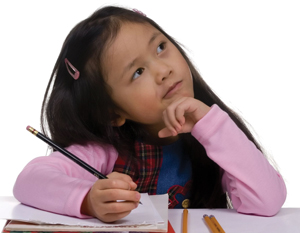 Calling All Poets
The Mid-Island Y Jewish Community Center begins its 14th annual Poetry Reading Series this month, directed by Gayl Teller, Poet Laureate of Nassau County and the JCC's resident poet. To accompany the reading series, the JCC is sponsoring a Poetry Contest. There is a $5 entry fee per poem for adults; teens and elementary school children in grades K-6 can enter their poems for free. The deadline to submit all poems is May 15, 2011. All poetry contest winners will read their poems at a poetry reading on June 5. For more information about the Poetry Reading Series or poetry contest, call Beverly Gilbert at 516-822-3535, ext. 347, or visit the JCC online at www.miyjcc.org.
For even more family activities and events on Long Island, visit our Online Calendar