Parents "R" Talking, an organization that offers parenting workshops, now offers in-home birthday parties that increase the amount of positive interaction between adults and kids.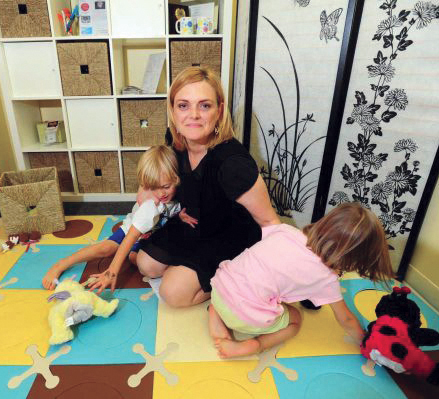 Parents "R" Talking, the organization that offers one-on-one and group workshops for parents on anything from potty training to how to communicate with a baby, now provides in-home birthday parties for kids ages 1-9. These are wholesome birthday parties reminiscent of "the parties parents had when they were kids," says Rebecca Kammerer, co-founder of Parents "R" Talking.
The parties are simple and adorable, with face painting, balloon animals, craft time, and an interactive story, but what makes the program unique is Kammerer's commitment to increase the amount of authentic, positive interaction between adults and kids. "It's a chance to connect with each child and demonstrate the work that I do in action," says Kammerer, who got her start as a professional nanny and knows first-hand that raising kids—and keeping them entertained—requires creativity. "In the city, there's not necessarily a backyard. You have to make it fun."
Kammerer's birthday parties allow kids to be kids, and her stories are designed to delight children while showing parents some simple ways to open up communication with their child. Parents "R" Talking also offers phone support for parents.