Pixie Purse Parties from Madison Handbags offers purse-designing parties where girls can make a custom bag from beginning to end, making it an ideal activity at your child or teen's birthday party or Bat Mitzvah.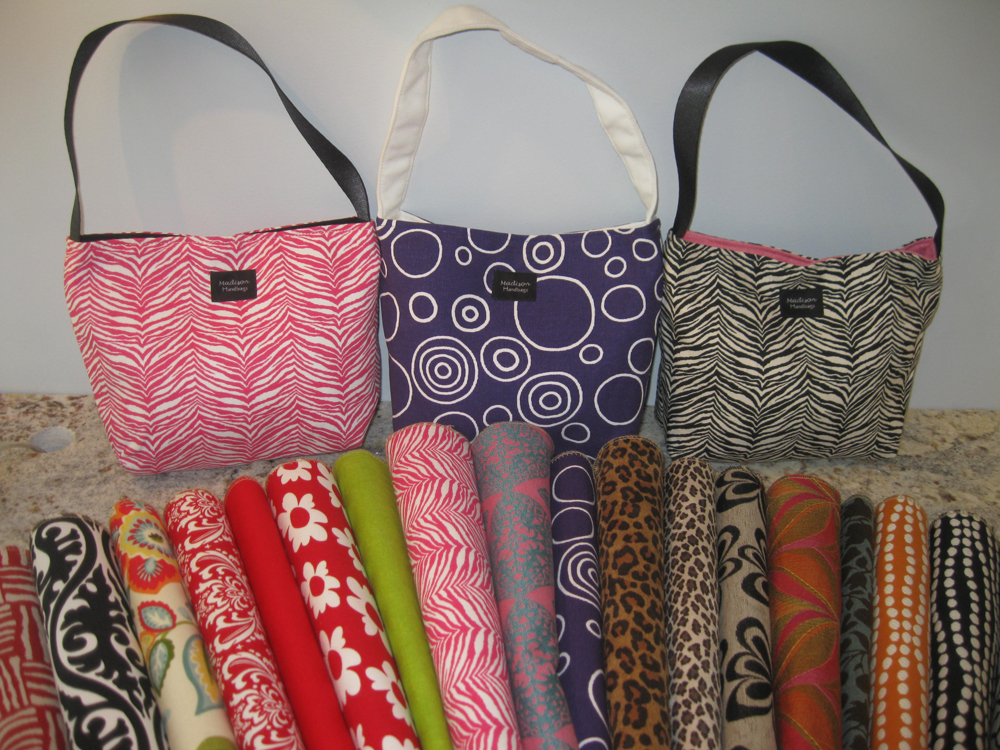 For parents looking to put a fun spin on their child's next at-home birthday affair, Christine Cheffo has the answer: a Pixie Purse Party from Madison Handbags. At the parties, the birthday girl and her friends have snacks, play games, and design their bags from more than 120 fabric swatches. After laying out the fabrics, explaining how the fabrics work and how to match colors, and showing a sample bag, Cheffo works with the girls to design their bags from beginning to end.
"Everything is the customer's choice," says Cheffo. "The little girls love it because they can custom design their bags and really make it their own." For the fall season, Cheffo is offering $50 off a $100 purchase for anyone who wants to host a handbag party. The bags range from $28-$100.
A consultant for the upstate New York-based company since March, Cheffo says the Pixie parties were new for the spring and have been especially popular at Bat Mitzvahs and fundraising events. A relatively new company, Cheffo is one of only 150 consultants in America. "There is a lot of room for anyone who wants to join," she says. "I can help anyone who wants to be a consultant. There are lots of incentives and free bags."
For more information on the parties, becoming a consultant, or creating a bag, call 570-851-5640 or email [email protected].