We've hand-picked the best things to do with kids in Nassau County, Long Island, from our September 2011 calendar of events. This month, don't miss Sesame Street Live's newest show when it stops by the Nassau Coliseum; learn about the environment at Old Westbury Garden's Kidsfest; celebrate Hispanic Heritage Month and check out a new whimsical exhibit at the Long Island Children's Museum; and give back with two great charity events at Jones Beach: the Long Island Heart Walk and the Bethpage Ocean to Sound Relay.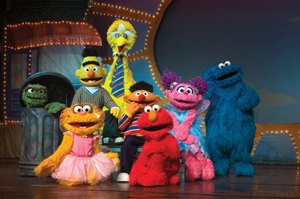 We Hear Music
Bring out the tuba, cello, and fiddle, and send up a drum roll. Elmo returns in Sesame Street Live! "Elmo Makes Music" to delight kids and their families. Elmo and his pals, the Muppets, help Jenny, a music teacher, find "new" instruments when hers go missing. Everyone will have a hilarious time as rubber duckies, trashcan lids, and other you-won't-believe-it objects become instruments of sound. September 16-18. 1pm and 4:30pm each day. All ages. $15 and up. Nassau Coliseum, 1255 Hempstead Turnpike, Uniondale. For tickets: 800-745-3000 or ticketmaster.com.
Natural Scientists
Can your kids stand four hours of nonstop fun? Kidsfest opens up a whole new world to children as they explore their environment and ask questions based on their newfound learning. Hands-on activities help teach little ones about nature, and story time, music, and games reinforce facts about our environment, our relationship to it, and how we can protect it. September 18. 12pm. $10; $8 seniors; $5 children 7-17; free children under 7. Old Westbury Gardens, 171 Old Westbury Road, Old Westbury.
Some Like It Hot
Salsa Fiesta will have you swaying to the sounds of the music as you explore the origins of this popular dance. In celebration of Hispanic Heritage Month (September 15-October 15), you'll learn some basic dance steps, and later you and your family can enjoy some freshly made salsa dip. September 24. 2:30-4:30pm. All ages. $11 museum admission. Long Island Children's Museum, 11 Davis Avenue, Garden City.
Pass the Baton
Enjoy the smell of the ocean and the whip of the wind as you join more than 1,000 runners in the Bethpage Ocean to Sound 50-Mile Relay. The event takes place through Long Island towns from Jones Beach to Oyster Bay to support the Leukemia & Lymphoma Society. Team members will take turns running one section of the eight-leg relay, approximately five to seven miles. Participants will receive a commemorative t-shirt and an invitation to the post-race party. September 25. 8am-4pm. Jones Beach State Park - Field 2. 1 Ocean Parkway, Wantagh. Call 516-349-7646 for prices and team and individual registration. For more information: www.glirc.org.
From Heart to Heart
Join survivors of heart diseases and stroke, as well as families, friends, neighbors, and company teams at the American Heart Association Long Island Heart Walk and 5K Run. Participants will walk or run to help fight heart disease and stroke while doing something healthy for their own heart. September 25 at 8:30am. Jones Beach, 1 Ocean Parkway, Wantagh. For more information or to register: 516-450-9104 or www.longislandheartwalk.org.
Asian Fusion
Do your children believe in dragons? Or fairies? They just might believe in them both after they learn about the culture of Viet Nam in the One Hundred Eggs: Dragon and Fairies Series. Participants will create dragons and fairies of their own using an assortment of materials. A delightful time of enchantment and fun for the whole family. September 29. 2:30-4:30pm. All ages. $11 museum admission. Long Island Children's Museum, 11 Davis Avenue, Garden City.
Find more upcoming family activities on Long Island and the NYC area in our full Calendar of Events