Related: Nassau County, Nassau, NY, Long Island, volunteer, volunteering, soup kitchens, food pantries, family activities, donate, donations, Thanksgiving, holidays, holiday season,




PLEASE NOTE: This article was published in 2009. Some information may be outdated. Please call to confirm donation and/or volunteer information for the current year.



---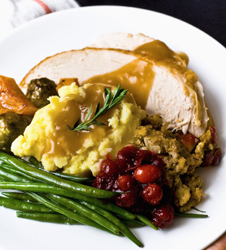 Want to do some good this Thanksgiving? The following places around Nassau are accepting donations or need volunteers. Call ahead to confirm details.
Long Island's First Annual "Turkey & Trimmings" Drive, Bethpage. Donate turkeys and holiday dry goods and help 25,000 Long Island families through Island Harvest, the island's largest hunger relief organization. November 13 from 7:30am-4pm at the Bethpage Federal Credit Union, front parking lot, 899 South Oyster Bay Road, Bethpage.Cablevision, Northrop Grumman, National Grid, and NY Islanders are partners in the event, which will include live remote radio broadcasts by KJOY 98.3 from 7:30am-8:30am, B103-FM from 12pm-2pm, WMJC 94.3 from 2pm-4pm, an appearance by former Knicks star John Starks who will assist volunteers between 1pm-2pm, NY Islanders Bounce House and Slap Shot, face painting, Knick Groove Truck, and more. A Thanksgiving feast for a group of 10, and Knicks tickets will be raffled off from Zorn's Poultry. Winners announced at 4pm. 516-349-6800.
St. Brigid's in Westbury. Offers a food drive. 516-997-5507.
St. Boniface in Elmont. Offers a food drive. 516-354-0744.
Our Lady of Loretto in Hempstead.Offers a food drive. 516-483-0976.
Call your local Catholic parish and ask for the Parish Social Ministry Coordinator (PSM) for other ways to help.



The Inn (Interfaith Nutrition Network) at 211 Fulton Avenue in Hempstead, is running a Thanksgiving food drive. You can donate food items like boxed mashed potatoes and macaroni and cheese, canned cranberry sauce, and canned vegetables. No glass items. Families can also sponsor a meal at the MBI Soup Kitchen or come in to help serve a meal on a given day. Donations are always accepted for the meal purchase in any soup kitchen. 516-486-8506 or visit www.the-inn.org for more information.
Long Island Cares, Inc. Harry Chapin Food Bank is accepting frozen turkeys, supermarket gift cards, or cash donations (marked "Turkey Purchase"). Mail to 10 Davids Drive, Hauppauge, 631-582-FOOD or visit www.licares.org for more information or to host your own turkey drive. They also collect nonperishable food items at the following locations. Call ahead for donation times and to confirm details:
- Next Wave Solutions, 4209 Merrick Road, Massapequa. 516-541-3616.
- Westbury Car Wash, 14 Urban Avenue. Get a discount on car wash if you donate food. 516-333-8808.
- Chance & Bells Pampered Paws, 1436 Wantagh Avenue, Wantagh. 516-809-6751.
- Blue Firmament Holistic Center, 202 Merrick Road, Rockville Centre. 516-665-3641.
- Locust Valley Library, 170 Buckram Road. 516-671-1837.
- Gino's Tuscany, 2837 Jerusalem Avenue, Bellmore. 516-783-7055.
- Morton's Steakhouse, 777 Northern Boulevard, Great Neck. 516-498-2950.
Any 7-11 store, Citibank branch, Panera Bread location or any of The Bristal Assisted Living facilities are accepting donations of frozen turkeys and nonperishable food items. For a list of other locations and specific food drives, or to donate or learn how to start your own neighborhood drive, visit www.islandharvest.org.
---
Get Your FREE Indoor Activity eGuide!
---
More Holiday Activities Articles
Children Can Receive Letters From Santa Through a Postal Service Program
Life-Size Gingerbread House at Great Wolf Lodge Poconos Benefits Charity
Westchester's Ridge Hill Welcomes Santa to Town at North Pole Adventure
Where to Cut Your Own Christmas Tree in the NYC Area
Local Easter Egg Hunts and Springtime Family Fun

Be a good fellow parent and share this with a friend who would be interested
Local Holiday Activities Sponsors
See Our Holiday Activities Directory