UPDATED MARCH 2014: Lend a little hand in your community, and make it a family affair! We've put together a guide to some places around Nassau County, Long Island, that need your help, including non-profit organizations, animal shelters, nursing homes, and many more. Volunteer opportunities are availablefor kids and adults alike at these locations - and remember, big or small, everyone has the power to make a difference!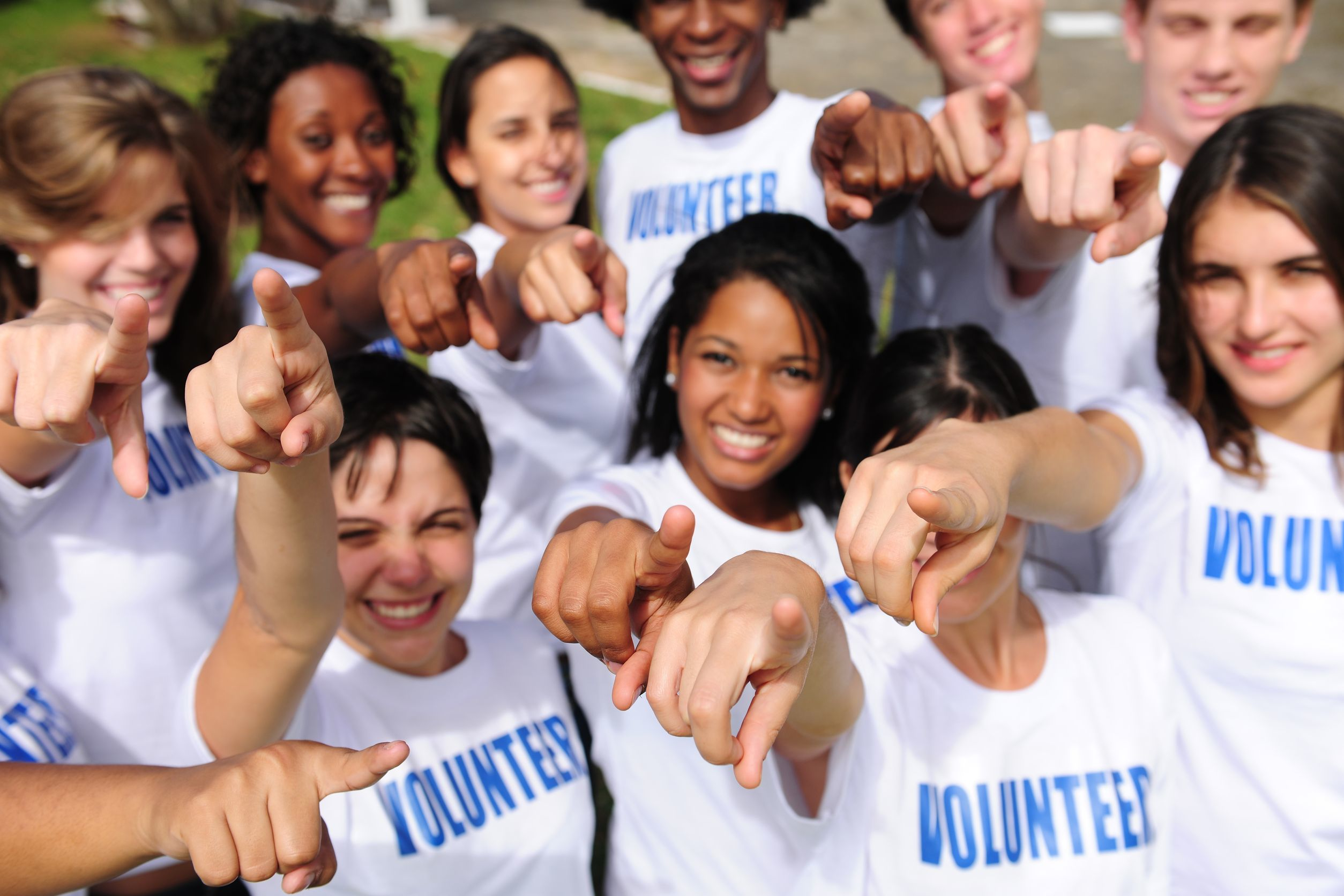 Adopt an Animal
Billed as the largest no-kill animal shelter in the world, North Shore Animal League America is in constant need of willing families to offer a welcoming home for countless puppies and kittens, as well as full grown dogs and cats. Its doors are open Sunday-Thursday 10am-9pm and Friday-Saturday 10am-10pm to prospective families. Parents and children can also organize small fundraising events to support the league. There are volunteer opportunities at the shelter for animal lovers ages 16 and older as well. For more information, call 516-883-7575 or visit animalleague.org. Volunteer applications can be filled out online. 25 Davis Ave., Port Washington.
Build a Home
Habitat for Humanity of Nassau County recruits volunteers to pitch in building houses (must be 18 or older to use power tools) for underprivileged families. Those younger than 18 can assist by bringing lunches to workers on Wednesdays and Saturdays. Enterprising families can also organize fundraising campaigns to raise money needed for building supplies. Sign up to volunteer by visiting hfhnc.org. For more information, call Marilee Carey at 516-627-6047. 1400 Old Northern Blvd., Roslyn.
Do Something Special
Camp Anchor is a year-round program serving 1,200 children and adults with special needs. The camp is split into a six-week summer program and an October through May program. The summer program is currently filled, but sign-ups are still available for fall—call Sept. 2to sign up. Volunteers have to be at least 14 years old and help out with the different recreational activities such as the bowling program, a swim class, or a dance event. The camp facility is completely outdoors during the summer at the Lido Beach Town Park (630 Lido Blvd., Lido Beach), but for indoor activities the camp rents out the necessary venue and space. For more information on how to volunteer, call 516-431-6946 and ask for Mindy Reyer, volunteer coordinator, or visit campanchor.org.
Special Olympics New York aims to provide year-round sports training and athletic competition in a variety of Olympic-style sports for all children and adults with intellectual disabilities. Volunteers can coach athletes, raise money, coordinate events, provide office support, volunteer at one-day events, serve on local program committees, help with sport development, and more. There is a place for volunteers of all ages (kids ages 13-16 must be accompanied by a parent/guardian), abilities, and interests. For more information on sports events, contact Tim Flynn at [email protected] or call 631-254-1465 x202. For more information on development, contact Kristina Aquilone at [email protected]. For more information on the organization, call 631-254-1465 or visit specialolympicsny.org. The Long Island office, which serves both Nassau and Suffolk counties, is located at 560 Broadhollow Road, Suite 106, Melville.
Feed the Hungry
Island Harvest works to end hunger and reduce food waste on Long Island. The organization offers opportunities for all ages to make a difference, including children involved in a school club, scout troop, or youth group. Kids and adults alike can help out at community fairs, food drives, and other special events. Groups can also organize their own "food raisers" or fundraisers with help from Island Harvest. One idea is to run a themed food drive through your group or in your neighborhood, with themes like "sandwich fixings," "kids' stuff," or "holiday trimmings." To become a volunteer, contact Joan Flynn at 516-294-8528 x121 or [email protected]. If you are planning a food drive, contact Doreen Principe at 631 873-4775 x208 or [email protected]. For more information, visit islandharvest.org.
Founded in 1983, The Interfaith Nutrition Network is a conglomeration of soup kitchens that feeds hungry Long Islanders. A total of 19 soup kitchens feeds more than 7,500 people on the island each week. The network also has emergency shelters and a long-term housing program for the homeless on Long Island. The INN Youth Advisory Board is one way for high school students to volunteer. The board is comprised of representatives in grades 9-12 and educates them on hunger and homelessness on Long Island. To volunteer and serve meals at one of the soup kitchens, children must be 16 years and older. At the Mary Brennan INN Hempstead soup kitchen, which is the largest facility that is part of the network, children ages 10 and older can help sort goods, organize shelves, and clean up. The Mary Brennan INN is located at 100 Madison Ave. and will be holding an open house on March 8, when community members of all ages can tour the facility. For more information, contact Dana Lopez at 516-486-8506 x138 or [email protected] or visit the-inn.org/volunteer.
Help a Family Far from Home
The Ronald McDonald House of Long Island provides a home away from home for families of seriously ill children undergoing critical medical treatment in area hospitals. RMHLI strives to provide a comfortable and supportive environment, to help families through their most difficult time. Donate a few hours of your time to help with administrative duties or represent the house at community events and distribute information to the public about its mission. Individuals and groups can also help organize and participate in fundraising events. If you're short on time, show a little love for families far from home through comfort food—donate nonperishables to the house's food pantry or participate in the dinner or brunch program, where your family, friends, or community organization can prepare a meal for resident families in-house. The Ronald McDonald Family Room will open this spring at the Stony Brook Long Island Children's Hospital. The room, which provides a place to rest and relax at the hospital for the families of children undergoing medical treatment, has volunteer opportunities. Volunteers will provide reception for families, restock snacks and beverages, keep statistical records, and maintain the tidiness of the room. To find out more about what you can do, contact volunteer/program coordinator Betti McClellan at [email protected] or 516-775-5683 x131. 267-07 76th Ave., New Hyde Park. rmhlongisland.org.
Make a Wish Come True
The Make-A-Wish Foundation of Metro New York (metrony.wish.org) grants the wishes of children with life-threatening medical conditions. Children in kindergarten through 12th grade can participate in Kids for Wish Kids, a program that develops project ideas to fundraise for Make-A-Wish. Take part on your own or recruit others to help. Volunteers don't need to raise enough to sponsor a whole wish, but every little bit helps a wish come true. A bake sale, pajama days, car wash, read-a-thon, or penny drives are all great ways to start raising money. Make-A-Wish will provide balloons, buttons, banners, and other MAW items to sell. For Kids for Wish Kids, contact Kathie Lombardi at 516-944-6212 x141. For other volunteer opportunities, contact volunteer services coordinator Sarah Jacobs at 516-944-6212 x130 or [email protected].
Protect the Environment
Clark Botanic Garden needs individuals who enjoy gardening, working outdoors, and designing displays, as well as those with specific knowledge in horticulture and photography. Volunteers can take visitors on tours and help with cleanup, basic plant maintenance, and most importantly, weeding. For more information, call Carol Murphy at 516-484-2208. 193 I. U. Willets Road, Albertson. clarkbotanic.org.
Spring Clean Your Closet
Donate clothes to the Salvation Army. Enlist your kids in the process of cleaning out their closets before springtime. It can even turn into a fashion show to see what still fits. Take your kids with you when you donate the clothes so they can see the impact of their good efforts. Check with your local Salvation Army thrift store for instructions on donating clothes:
• 462 Hempstead Turnpike, Elmont; 516-354-9498
• 194 Front St., Hempstead; contact Evan at 516-481-7600 x355
Start Your Own Project
DoSomething.org is one of the largest organizations in the United States that helps young people rock causes they care about. Kids ages 12 and older take action all year through Do Something's campaigns and their own projects (apply at dosomething.org/clubs). For more information, call 212-254-2390 or visit dosomething.org.
Walk for a Cause
Head to nymetroparents.com/walks to find fundraising walks in your community. Walking together for a cause can bring your family closer together while supporting a worthy organization. It's also a great way to get outdoors, add exercise, and make new friends. Most charity walks in the Connecticut and the New York metro area take place in the spring and fall. Be sure to plan ahead, because the sooner you register, the longer you have to raise money for the cause. Coming up: March for Babies in April and May and Great Strides: Taking Steps to Cure Cystic Fibrosis in June.
Work for Water
The UNICEF Tap Project is a nationwide campaign that affords everyone the opportunity to help provide the world's children with safe, clean water. We don't usually think twice about the quality of our water but more than 900 million people around the globe do not have access to clean drinking water and approximately 4,100 children perish from water-related illnesses daily. A one-dollar donation can provide a child with clean water for 40 days, or 40 children with access to safe water for one day. World Water Week (March 19-25) will raise awareness of the world water crisis and vital funds to help millions of children it impacts daily. Kids can join the cause by organizing a lemonade stand, bake sale, car wash, or similar fundraising event and donating their proceeds. Visit unicefusa.org/volunteer to sign up and find a list of ways to get involved.