Massapequa temple Congregation Beth-El is planning to begin a preschool Jewish education program to teach Jewish children about the history and culture of Judaism. The program encourages parent involvement, and utilizes group play, and activities such as story time, crafts, and music to teach children about the religion.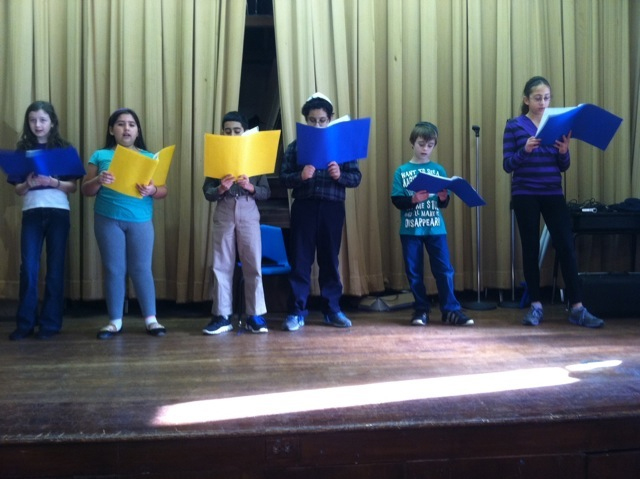 Congregation Beth-El Hebrew school children perform for the congregation.
Congregation Beth-El, located in Massapequa, plans to begin a new program for children ages 3 to 5 as an introduction to Jewish history and culture. It is set to begin Oct. 5 and run every other Sunday from 9-10:30am.
The class aims to be a basic introduction to Judaism, using arts and crafts, music, story time, singing, and Jewish holiday activities—with a focus on fun and interactive group play—as learning tools. Although the class is a drop-off program, parent involvement will be encouraged as part of the activities.
"We strongly believe that the Jewish experience does not start at the bar and bat mitzvah age, but at the very beginning with parent involvement," says Barbara Cohen, temple president. "It's very important because young children absorb everything."
Congregation Beth-El is a small temple and would like to start out with small classes of four to five students in order to individualize the needs of each child. Temple membership is not required for what Cohen calls the Preschool Jewish Experience, and applications for the program are now being accepted.
Call Congregation Beth-El for more information about the preschool program or to request an application.