Keep Moving Forward, an intensive physical therapy facility for children with special needs in Nassau County, recently opened in Garden City.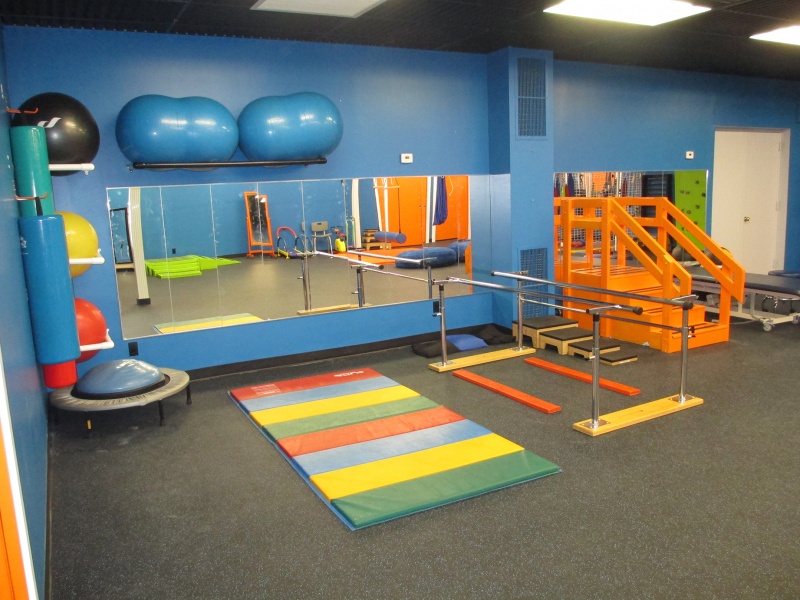 Physical therapy tools at Keep Moving Forward include trampolines, steps, mats, and a rock-climbing wall.
A new physical therapy facility that is helping children with disabilities overcome dependency issues opened earlier this year in Nassau County.
Advances in awareness and education for those with developmental disabilities have abundantly reduced the social stigma people with disabilities face today. However, the physical therapists at Keep Moving Forward, an intensive physical therapy center for children with special needs, believe more should be done to help those with specific needs live the happiest and most independent lives possible. The center's new location in Garden City gives these children and their physical therapists the tools necessary to accomplish this.
"Change is constant with us," says Shai Eapen, owner and director of operations at Keep Moving Forward. "[We're] always looking for a way to improve on someone's performance."
The center provides customized one-on-one therapy treatment in its 2,000-square-foot gym, which includes Universal Exercise Units and TheraSuit Therapy, a rock-climbing wall, and other equipment designed to push and improve its patients' performance. Because treatment lasts anywhere from 1 to 3 hours, the center provides caregivers with a kitchen and lounge area where they have access to free Wi-Fi and TV. Caregivers can also drop off their kids while they run errands and pick them up after a session. The facility is close to restaurants and is 15-20 minutes from major shopping.
"We also want to be that facility that caters towards different needs," Eapen says. To do this, the center accepts out of network insurance, negotiates with network insurances, and provides payment plans. It is also affiliated with the Ronald McDonald House of Long Island.