The Lanyard Ladies, a duo that provides birthday party entertainment, recently opened a Nassau County party location in Garden City Park. The duo also offers a crafty camp.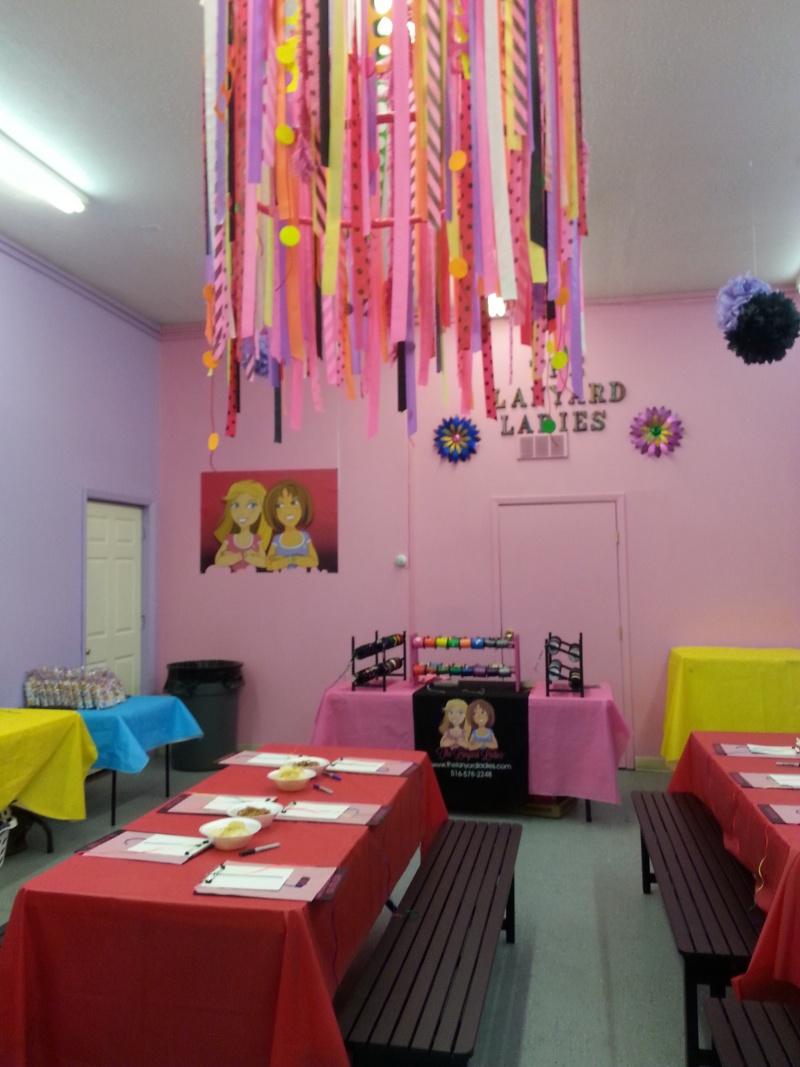 The party space at the
Lanyard Ladies' new
Garden City Park location
Lanyard Ladies, a traveling lanyard-making birthday party entertainment company has been bringing friendship bracelet and lanyard making to birthday parties in the New York area for years. The duo recently opened a new location in Garden City Park.
After working at a summer camp teaching kids to make friendship and lanyard bracelets, owners Colleen Demas and Heidi Cohen decided to bring the summer to kids all year long at birthday parties. Before they knew it they were booking parties, coming out with craft kits and instructional DVD's, and were even featured on local news.
"We took an old craft and made it unique, and it's become very popular," Cohen says. "We do birthday parties, bar mitzvahs, Sweet 16's, corporate events, charity events, everything!"
Parties include three full projects and can last an hour when ladies travel, or 90 minutes at the Garden City Park location. Projects include rainbow key chains, friendship bracelets, and lanyards. The Lanyard Ladies offer four different packages, with add-ons including popcorn, balloons, goodie bags, sign-in boards, and different time intervals.
The new centrally located space allows parties to last longer, and removes the stress of hosting parties at home. Lanyard Ladies also offer classes and three different camps during the summer. Classes are 45 minutes long for 6 weeks and cover various bracelet-making techniques. Camps are available in four-, six-, or eight-week sessions and cater to kids ages 5-16.