Massapequa pediatric dentist office, That Broadway Smile, recently welcomed a new dentist to its staff. Jeffery Fong, D.D.S., joined the movie theater-themed office that offers services to children of all ages including children with special needs.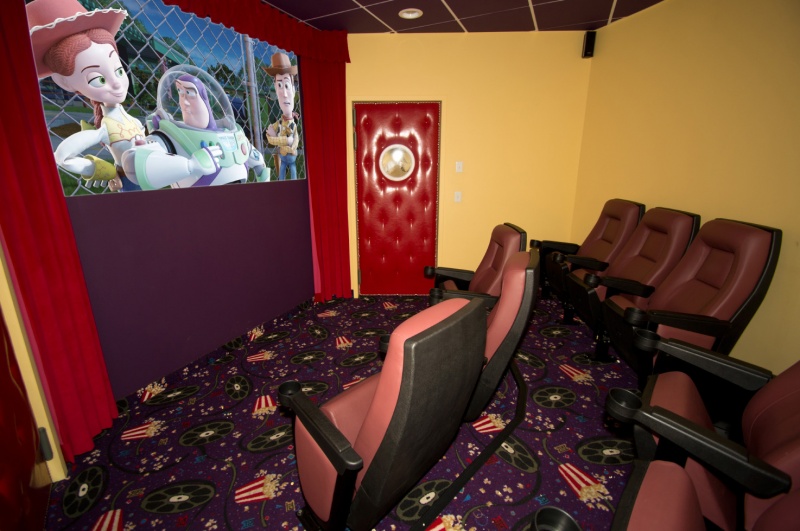 That Broadway Smile's office includes a small
movie theater, where the movie and popcorn are free.
That Broadway Smile, a movie theater inspired dental practice for children of all ages and those with special needs, recently welcomed a new pediatric dentist. Jeffery Fong, D.D.S., joins a highly respected and trained staff, including owner Mary Ellen Nesnay, D.M.D., who comes from an impressive education, including a fellowship at Stony Brook Dental School where she learned to treat children with special needs. Dr. Fong received his D.D.S. from Columbia University's College of Dental Medicine and was the chief resident at Columiba University-New York Presbyterian Hospital's pediatric dentistry residency program.
The practice offers treatment in a friendly and non-threatening environment, so even the most anxious patients can feel at ease. Each individual room has a unique movie theme that includes a dentist twist, such as "Cavity Wars," a twist on Star Wars, and "Happy Teeth," a twist on Happy Feet. The entrance of the practice feels a lot like the entrance to a concession stand, and even includes popcorn!
That Broadway Smile also understands that not everyone is stress-free during a trip to the dentist. The practice offers oral, IV, and general sedation for extremely anxious children. Children with special needs can also benefit from the practice's non-threatening environment. The staff is extensively trained in treating children with special needs and offers appropriate appointment times. Parents can feel assured that the dentists at That Broadway Smile have experience specifically in pediatrics, giving them the best understanding of children's anxieties and fears. The practice is now a participating provider with many different insurance companies.