Toddlewood Studio, a recently-opened photography studio in Great Neck, offers photo shoot birthday parties. The studio, known for its pictures of kids dressed like red carpet celebrities, also offers Ladies' Night.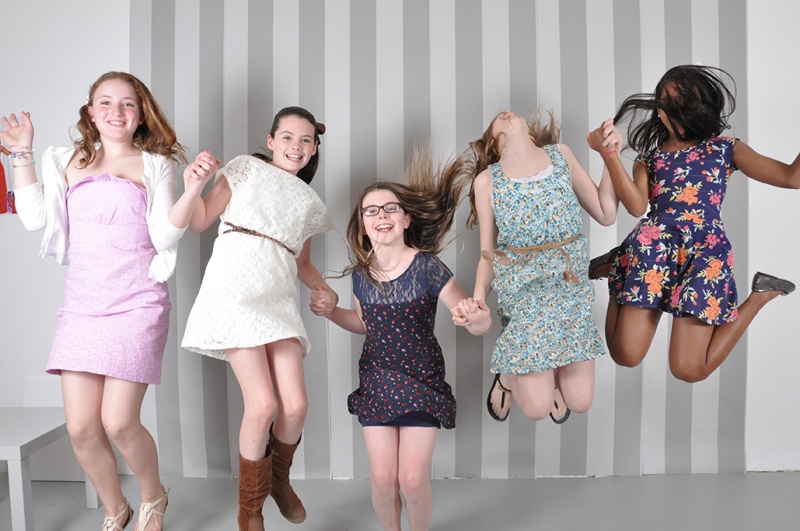 Fashion-themed birthday parties allow girls to have fun and show off their personalities.
The Toddlewood Studio has opened in Great Neck, serving as a permanent location for photographer Tricia Messeroux and her global Toddlewood brand. Her photos of children styled as red carpet celebrities have been widely featured in television and web media from Access Hollywood to the Huffington Post. The two-floor studio is now hosting birthday parties and events, including Ladies' Night Out on June 14 and a Kids Night In later this summer.
The studio offers two birthday party options: photo shoot or fashion show. Both include full hair and makeup, pizza, and pink lemonade in champagne flutes, as well as access to the lounge with DanceDance Revolution and personal photo booth. For aspiring stars, photo shoots can be themed in Messeroux's signature red carpet for the Oscars, Grammys, or Golden Globes, or in a more personal fashion-themed shoot. Each provides an individual photo session for all guests, as well as a group photo. For girls who want to strut their stuff, Toddlewood offers a fashion show party, in which guests also get "dolled-up" Toddlewood style, learn runway techniques, and put on a fashion show for friends and family.
In addition to activities for kids, Toddlewood offers events and packages for parents. The upcoming ladies' night will be a chance for ladies to mingle and have fun. Activities include a wine tasting, makeup tutorial, and personal close-up photo session. Ladies' night is $65 and includes an 8-by-10 photo from the session.