Casual, upscale dining restaurant West East All-Natural Bistro & Wine Bar now offers two birthday party packages for Little Foodies: a cooking party and an entertainment party. The birthday party location on Long Island offers its parties on Saturdays and Sundays for lunch.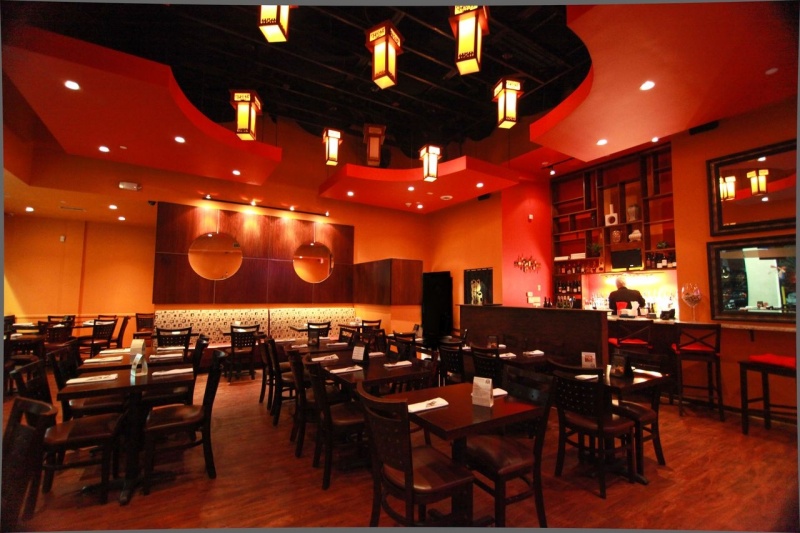 West East All-Natural Bistro &
Wine Bar's dining room
West East All-Natural Bistro & Wine Bar caters to families who want to expose their "Little Foodies" to casual, upscale dining and foods that aren't normally on a kids' menu. The restaurant uses organic produce, pasture-raised beef and lamb, free-range poultry, and sustainably sourced fish in its all-natural menu. Owners Jay Jadeja and Raquel Wolf-Jadeja now offer two birthday party packages: Little Foodies Cooking Party and Little Foodies Entertainment Party.
At a Little Foodies Cooking Party, children begin celebrating by making rainbow smoothies (one ingredient for every color of the rainbow), then they learn how to make sushi with ingredients such as rice, raw fish, cooked chicken, cooked salmon, peas, bacon crumbles, and mashed cauliflower. Lunch also includes chicken lo mein or chicken fried rice and lemonade and water, followed by dancing and cake.
The Little Foodies Entertainment Party includes make-your-own parfait with ingredients such as granola, fresh fruit, and yogurt; chicken lo mein or chicken fried rice, vegetable spring rolls, and beverages; live entertainment provided by Pasty the Clown; and games, face-painting, dancing, and cake.
Both party packages are geared toward children ages 5-10 with more developed palates and are available on Saturdays and Sundays during lunch.