Want to learn more about this business? Send them a direct inquiry.
EDU - PRESCHOOLS
Open 8am-3:30pm for ages 18 months to 5 years. Overlooking the scenic Roslyn duck pond, this child-centered school is family-owned and -operated since 1979. Our caring, friendly environment provides warmth, support, and guidance. Director Dawn Friedman, M.S., is actively involved and understands the individual needs of children and families. Licensed by The Office of Children and Family Services. Registered with New York State Department of Education. Classrooms are air-conditioned and our outdoor playground is fully equipped. Computer classes and Spanish lessons offered. Apple computer room with iPads and Apple computers.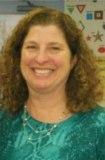 Dawn Friedman, M.S., is managing director of both family-owned and operated locations. Growing Tree Nursery School opened in 1979 and is a traditional nursery school for 2- to 5-year-olds. Growing Tree North opened in 2000 and is an extended day nursery school for ages 3 months to 5 years. Both schools share the same philosophy that children learn through play in an engaging and nurturing environment that enhances each child's individuality and self-esteem. Licensed by NYS OCFS and registered with NYS Department of Education.
Read More About Growing Tree Nursery School
Growing Tree Nursery School Revamps Computer Center
Growing Tree Nursery School recently updated its computer center with new Apple computers, iPads, and the most advanced programs and media materials Apple has to offer. Children are able to use the new computer center at least three times per week.
Two Nassau Preschools Teach Students About Special Needs
The Growing Tree Nursery and The Growing Tree North have piloted an American Sign Language program designed to teach preschoolers sign language. The preschools also teach students about other disabilities, like blindness, as a way to raise awareness for those with special needs.