Grand Opening-July
JEI's internationally acclaimed Self-Learning Method will help develop confidence in children with individually paced, step- by- step learning. Once children gain confidence and begin to enjoy learning independently, the potential grows exponentially.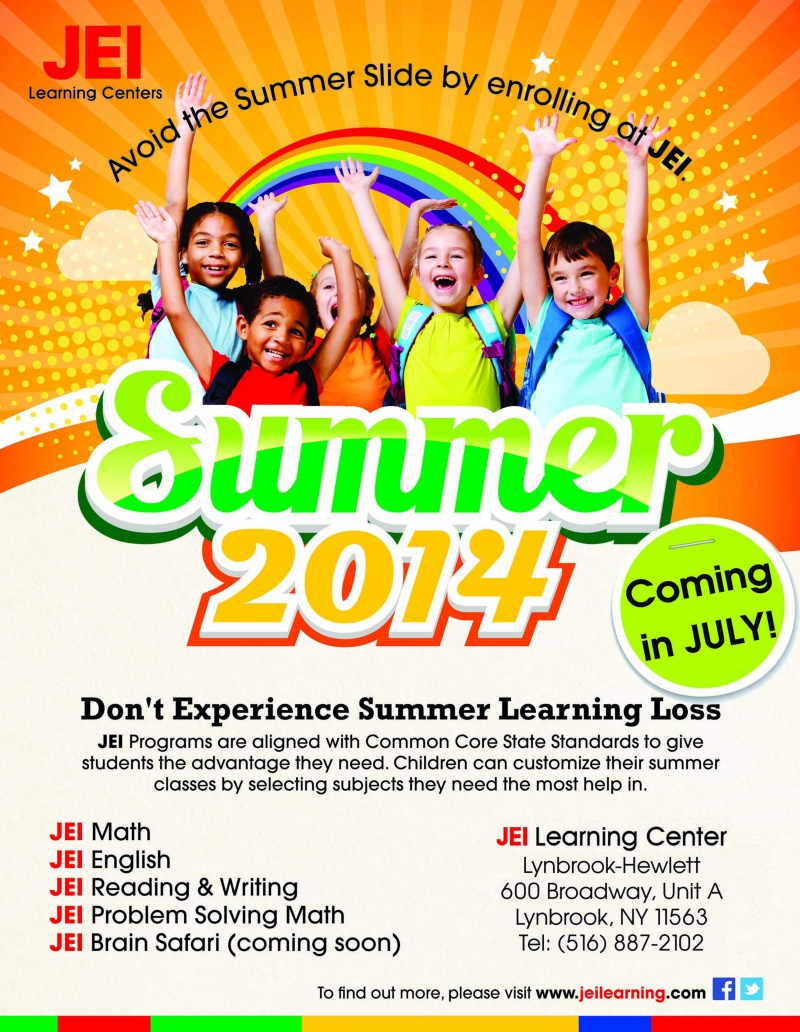 Want to learn more about this business? Send them a direct inquiry.
CAMPS-SPECIALTY
JEI Learning Centers is a leading supplemental education services provider offering assistance to students in kindergarten through ninth grade in mastering math and English language arts concepts. JEI Math features a critical-thinking/problem-solving component which focuses on applied mathematics, not just arithmetic equations. JEI's English program contains reading comprehension and writing for all levels of curriculum. Overall, the JEI programs can be successfully utilized for students who need extra help, or for those students who wish to surpass grade level standards.