Little Scholars nursery school focuses specifically on the academic and social development of children. To meet the schedules of working parents, the school offers an extended day of 8am to 6pm and part time and full time schedules are available. Since opening their doors in 1994, the interdisciplinary program has incorporated math, science, language arts, music and foreign language, and the curriculum meets the specific needs for: Toddler 2's, Nursery 3's and Pre-k 4's who are reading and ready for Kindergarten. Individual piano lessons begin in the Nursery 3's and Pre-K 4's program and piano lessons can be continued at Little Scholars School of Music. Recently, the Little Scholars Art Studio has begun offering lessons to the more serious but young artist from ages 6 to 11. Students receive instruction in contour drawing, shading, light, composition, perspective and other techniques and sessions take place on Monday, Tuesday, Wednesday or Thursday from 3:30- 4:30pm or 4:30-5:30pm. Little Scholars is Located at 6557 Northern Boulevard, East Norwich - 5126-922-6819 and 112 Glen Head Road, Glen Head- 516-674-4037.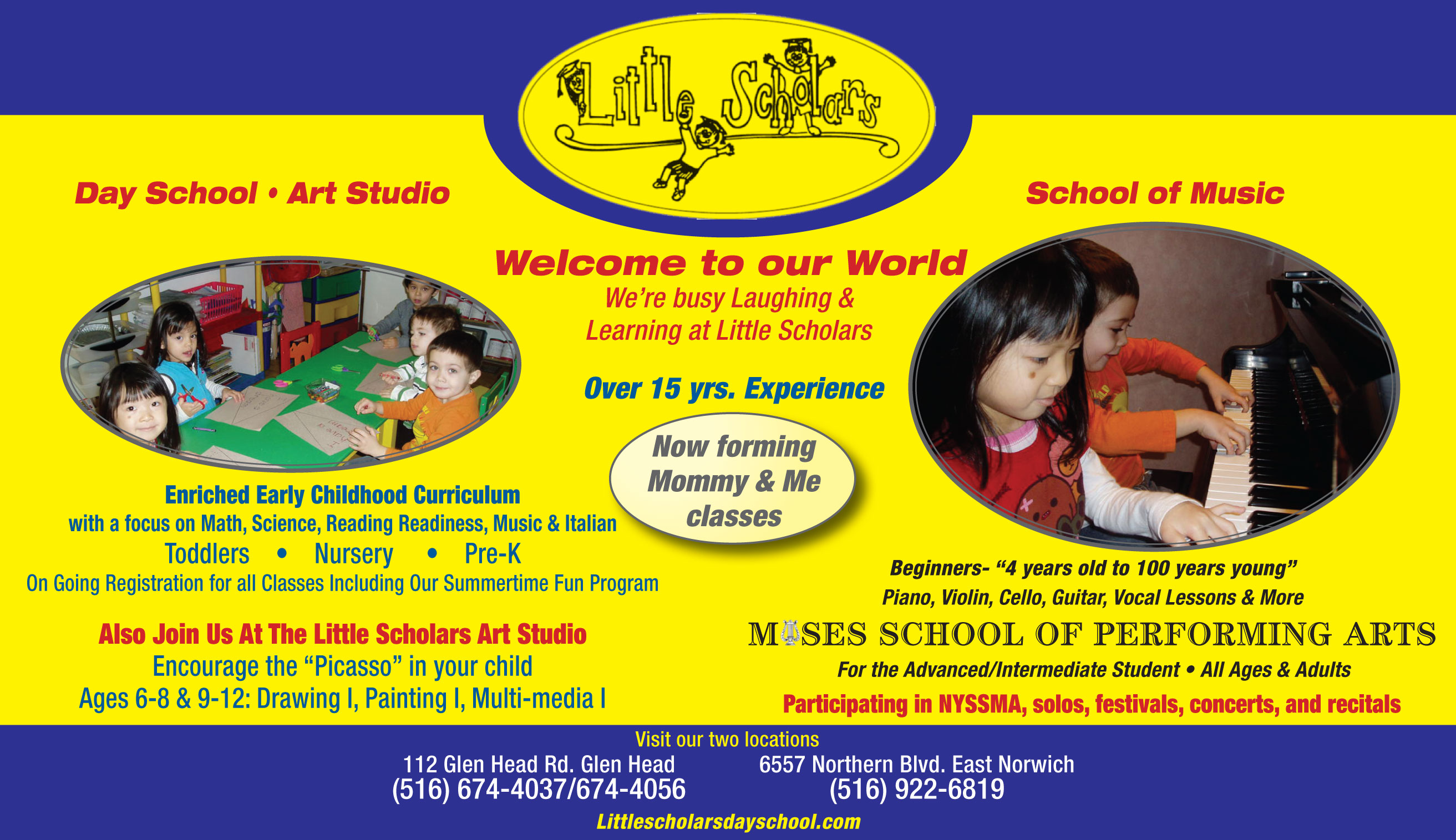 Want to learn more about this business? Send them a direct inquiry.
HOLIDAY GIFT GUIDE
Students are introduced to child-centered activities, evoking and enhancing cognitive mental skills in a warm, nurturing atmosphere. Social development and positive self-esteem are encouraged. Everyone is a scholar! Call Kathy.