Helping children with developmental delays and their families for over 15 years!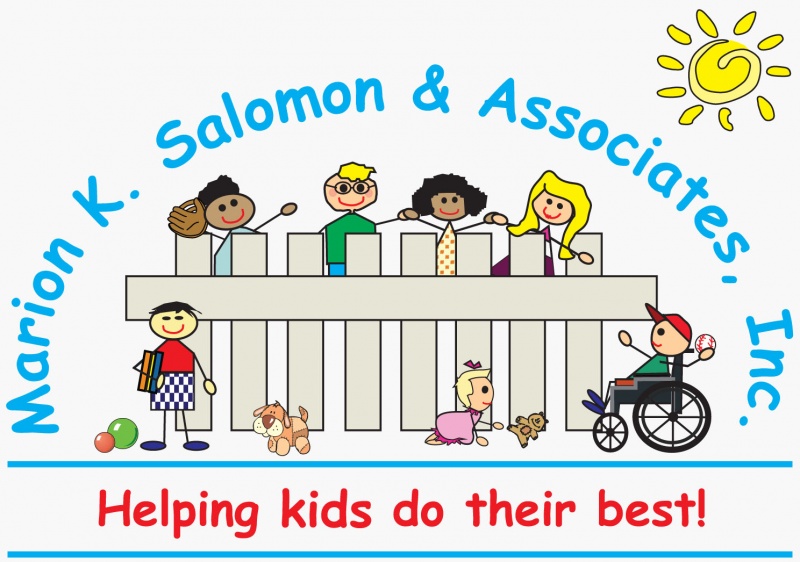 For over 15 years, Marion K. Salomon & Associates (MKSA) has been helping children with developmental delays. MKSA provides a full range of evaluation, educational, therapeutic and support services for children birth-school age. We support each child's developmental potential by providing individualized programs tailored to each child's specific needs. Our agency's special strength comes from our emphasis on advanced training, our years of experience, and our strong sense of personal involvement with every family.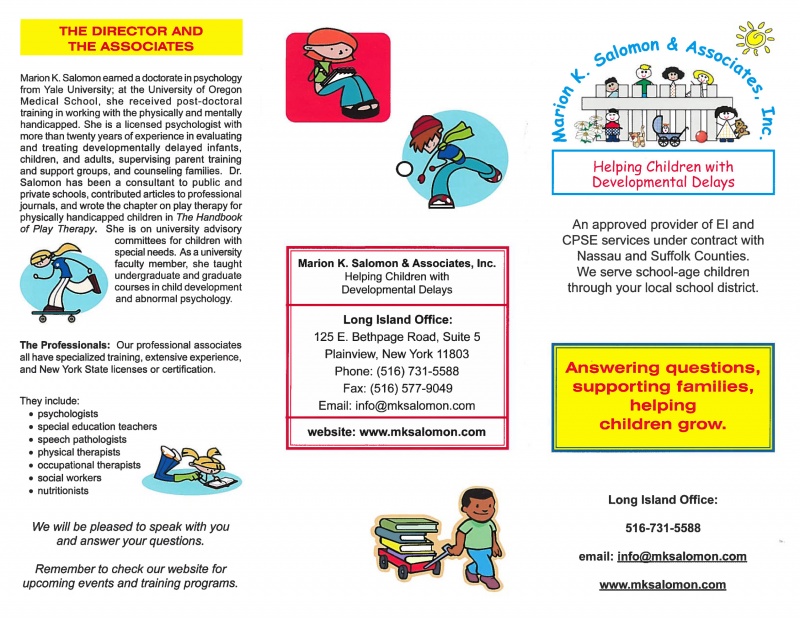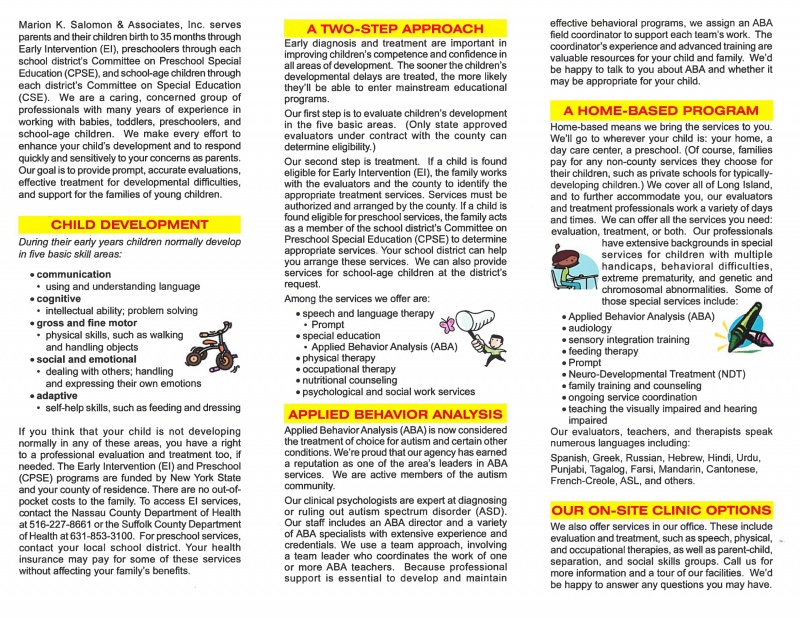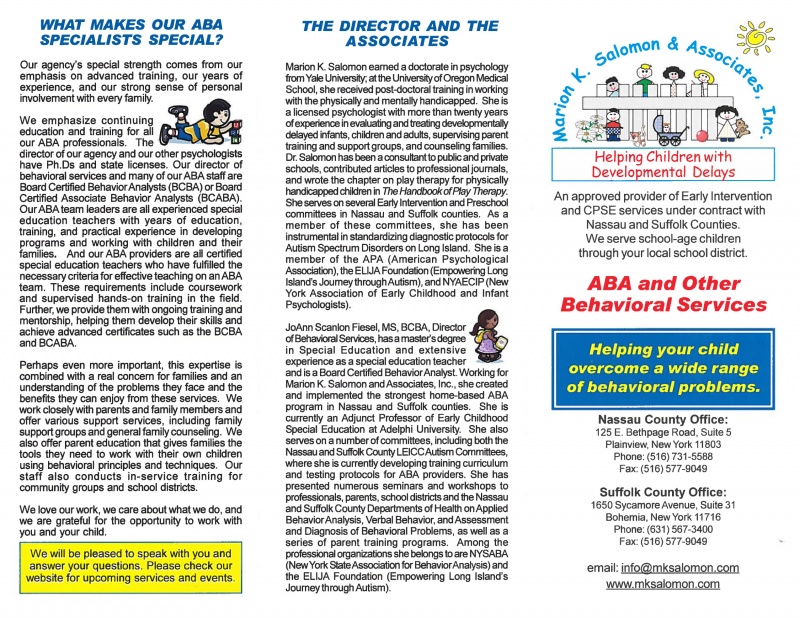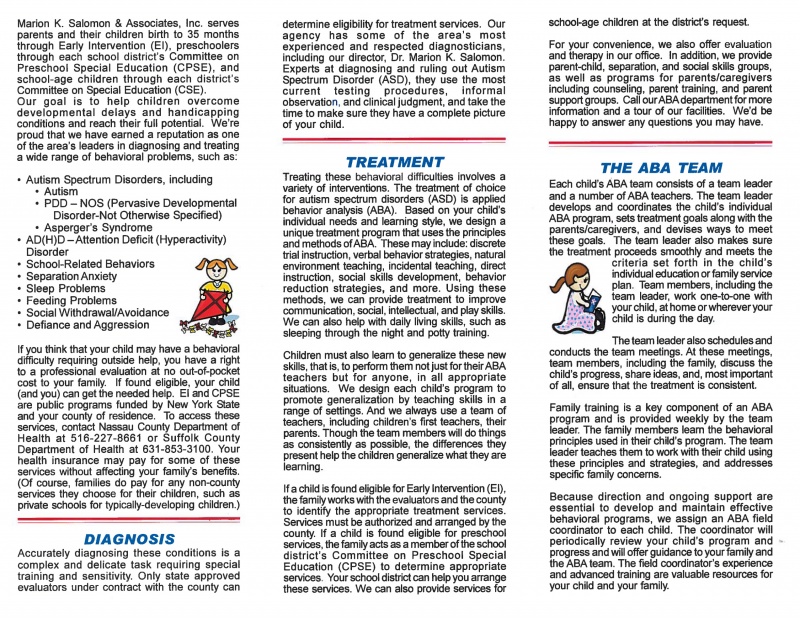 Want to learn more about this business? Send them a direct inquiry.
CAMPS-SPECIALTY
MKSA (formerly Marion K. Salomon & Associates) is a leader in providing services to children with developmental delays. We use a successful combination of therapeutic services and family involvement to address each child's needs and provide the support necessary to ensure individual success. Special groups focusing on behavior, language, movement, and social skills are available throughout summer in our Plainview facility. For information, call 516-731-5588. Visit us at mksallc.com, on Facebook, or on Twitter @mksallc.
Read More About MKSA
Marion K. Salomon and Associates Joins HASC
MKSA, formerly Marion K Salomon and Associates, recently partnered with HASC to offer its early intervention services on Long Island. As a subsidiary of HASC, MKSA now offers in-home early intervention services.