New Baby Belly Parent Center is located in Massapequa. We offer classes for the expectant and new parent in Childbirth Education, Infant/Child CPR, Breast Feeding, Baby Care, Prenatal Yoga, and Mommy and Baby Yoga.
Our business is owner operated by Leanora Koehler and Donna Greenstein RN,CCE,CD. This is all we do, and we teach with care and enthusiasm. It is a great alternative to a hospital class. We offer a warm and inviting environment and classes that include plenty of humor too.
Our upbeat courses speak to the modern parent with a "girlfriend" approach offering clear, easy to understand information. Upon completion of our classes, you and your partner will have the tools and confidence you need to proceed though your labor and beyond.
Many OB/GYN's and Pediatricians recommend us, and we offer ongoing support to all our moms!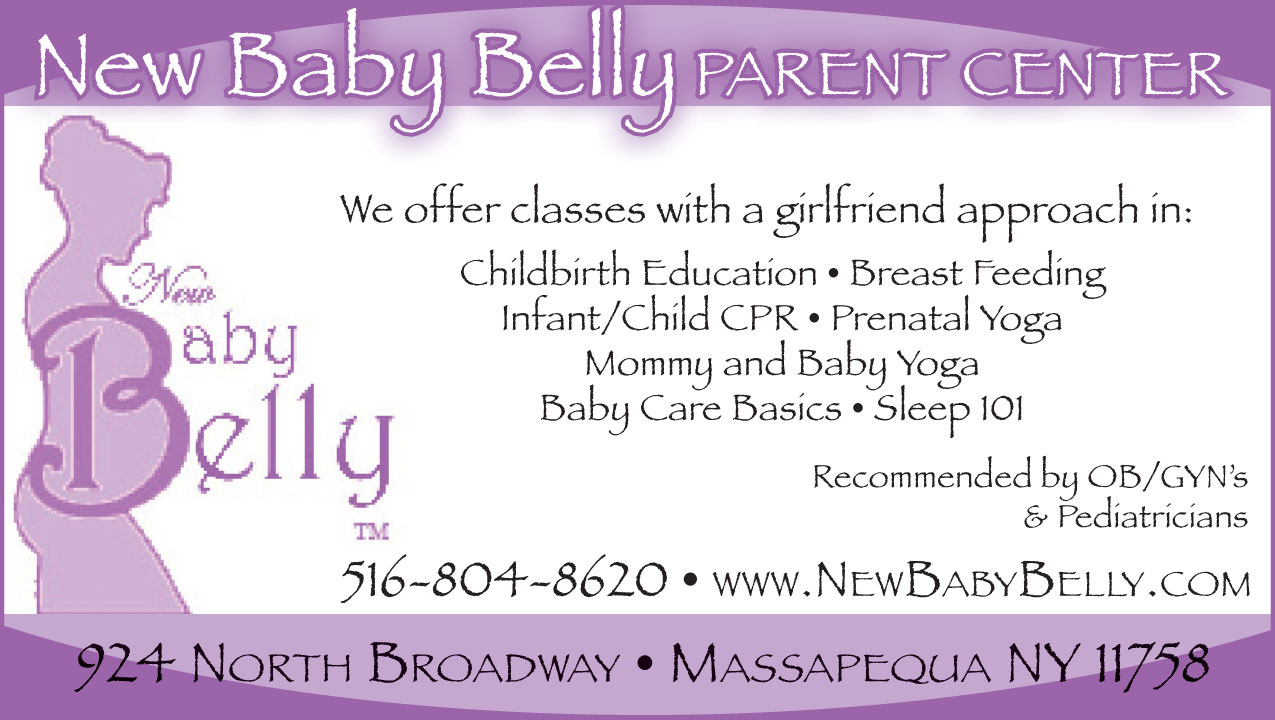 Want to learn more about this business? Send them a direct inquiry.
HEALTH
New Baby Belly,Inc. is a Pregnancy and Parents Resource Center. We offer classes in childbirth education, infant/child CPR, breast feeding, baby care, prenatal yoga, and Mommy/Baby Yoga. Each class is taught with care and enthusiasm. OB/GYNs across Long Island send their patients to us because they know everyone leaves our class with the knowledge they need for the journey ahead. We are a great alternative to hospital classes. With summer just around the corner, don't forget to take an Infant/Child CPR class.