Set on 14 acres of beautiful water-view property, North Shore Day School offers programs for children ages 2-6 blending a winning combination of fostering educational advancement with a commitment to remaining sensitive to the ages and needs of young children. Our certified teaching staff takes a creative and individualized approach to teaching while enjoying the use of three outdoor playgrounds, an indoor gym, a library, music program, computer exploration, cooking, etiquette classes, and Spanish and French classes.
Known for its extremely flexible scheduling, North Shore offers a choice of hours, including mini days, half days, full days and even extended hours. Transportation is provided. Please call for additional information.
Open houses are Sunday, March 21st and Sunday, April 25th from 11am to 3pm.
Contact Pat Gruber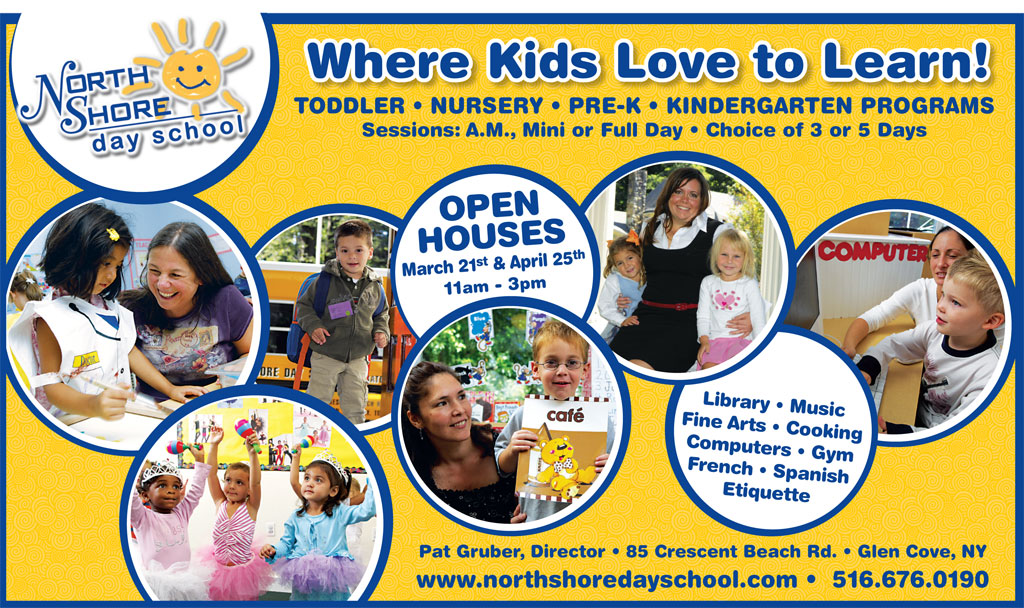 Want to learn more about this business? Send them a direct inquiry.
BACK TO SCHOOL
Our goal is to instill in each child a love of learning both inside and outside of the classroom with a unique curriculum that perfectly balances your child's social and academic pursuits. Our exceptional student-to-teacher ratio is among the highest in education, allowing us to focus on the needs of each child. Our school offers the perfect blend of social, academic, and creative education with flexible schedules including mornings, mini-day, and extended-day programs. For additional information on our programs, please visit our website.