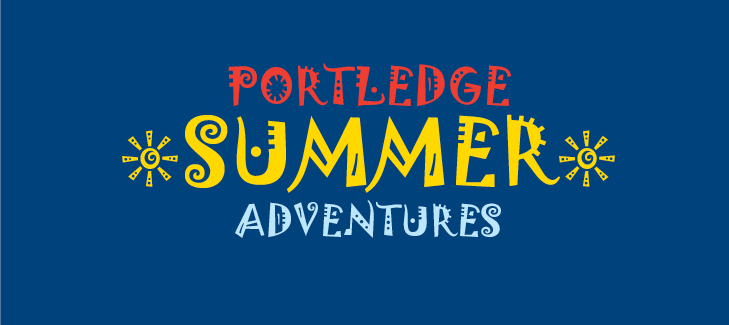 Portledge Summer Adventures challenges campers of all ages. It turns the Portledge school-year mantra of "Explore, Create, Excel" into a summertime opportunity for students to follow a passion as far as it will take them. They can pursue activities ranging from the study of marine biology and sea life with a local fisherman to a robust sports program to exploring art media and fashion design. The emphasis is on the student experience no matter the age. "We have grown with our students," says Director of Supplemental Programs Melissa Worth, "many of whom are repeat customers." Still available for younger kids are perennial favorites, on which parents have come to rely for safe and healthy fun, like Messy Hands add-on, Animal Adventures and Rocketry. These hands-on offerings, taught by qualified and expert instructors, are as popular as ever.
Summer Adventures Open House (Sat Feb 21, Sun Mar 8, Sat Apr 11, Sun Apr 26 and Sun May 17)

Come meet the teachers, explore programs, tour our beautiful campus and classrooms.
Portledge Summer Adventures offers weekly programs in science, arts, sports, and Early Childhood from June 22 to August 14. At the Open House, you'll experience hands-on activities for children from 10 a.m. to 12pm.
Want to learn more about this business? Send them a direct inquiry.
2015 OPEN HOUSES
Visit one of our Saturday open houses on March 8, April 11, or May 16 from 10am-noon. Private tours are available. Learn more by calling Melissa Worth at 516-750-3104, emailing mworth@portledge.org, or visiting portledge.org/summeradventures.
Read More About Portledge Summer Adventures
Portledge Summer Adventures Launches Two New Programs
Portledge School's summer camp Portledge Summer Adventures in Locust Valley is launching two new programs this summer: a foreign language immersion program and a sports academy program.
2015 Open House Dates
Looking for more information on a local camp or school? See below for our list of current, upcoming open houses in Rockland, Westchester, Brooklyn, Queens, Fairfield, Manhattan, and Long Island.