Master Kadir Kadri of Shaolin Self Defense in Seaford has been training in the art of Shaolin Kempo Karate since 1992 and holds the rank of 5th degree black belt. He has been teaching for over 12 years. Classes at the school are divided by both age and rank. The martial arts techniques students learn are taught from a practical point of view so that they may be translated into real world skills. Children get a fun, challenging workout while building self-confidence and learning how to avoid dangerous situations.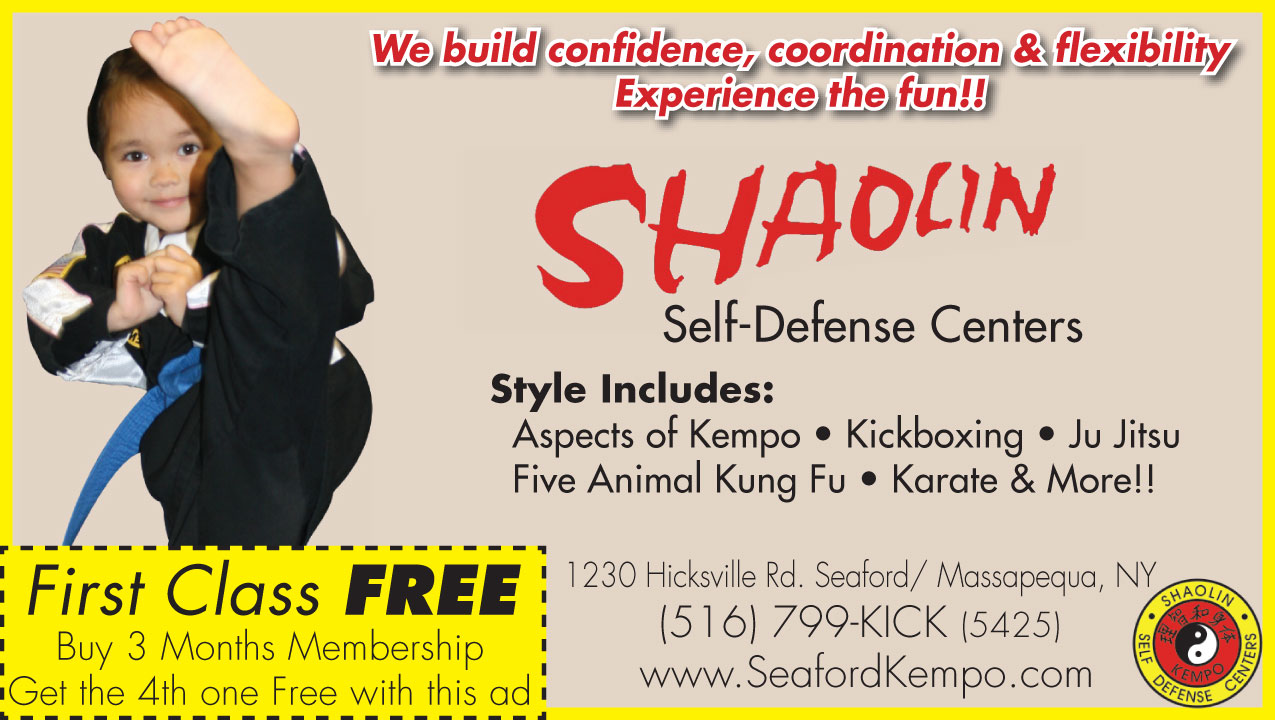 Want to learn more about this business? Send them a direct inquiry.
HEALTH
If you want a great way to work out while having fun and learning a skill, try martial arts. At Shaolin Self Defense Centers, kids and adults learn how to engage their whole body in the various moves that make up Shaolin Kempo Karate. They learn self defense methods and gain self-confidence while also getting a great workout. Adults can also choose kick-boxing classes, which provide a great cardio workout as well. Give it a try!