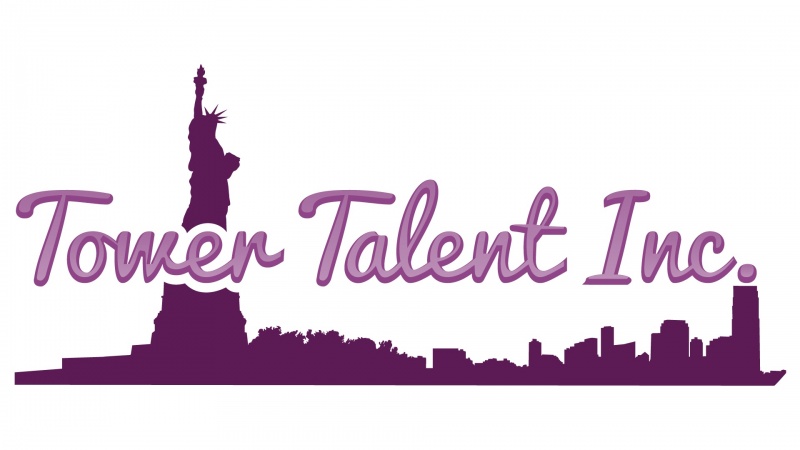 Parents, does your child constantly pose for the camera? Are they the "ham" of the family and are told they could star in commercials or on TV? Well, Tower Talent is just the place for you to get them started! TowerTalent is a full service selection based development and marketing studio for actors, models, singers, and dancers looking to break into the entertainment industry. We specialize in afterschool and weekend coaching for kids, teens and young adults interested in the performing arts. We are not just a school however; What makes us so unique are the local auditions we provide clients with top NYC talent agents, managers, casting directors and producers who come to our studio bi-monthly looking to find great kids to represent and place in commercials, television, film, and print ads. Apply today for an invitation to come to our studio for an open call audition and on-camera screen test. Your child could be our next big success story!

Client Breanna Yde stars as
Frankie on the new hit Nickelodeon
show, "Haunted Hathaways"




Tower Talent final class talent show


Client Heaven White Stars
in the AT&T Commercial, "Puppy Brother"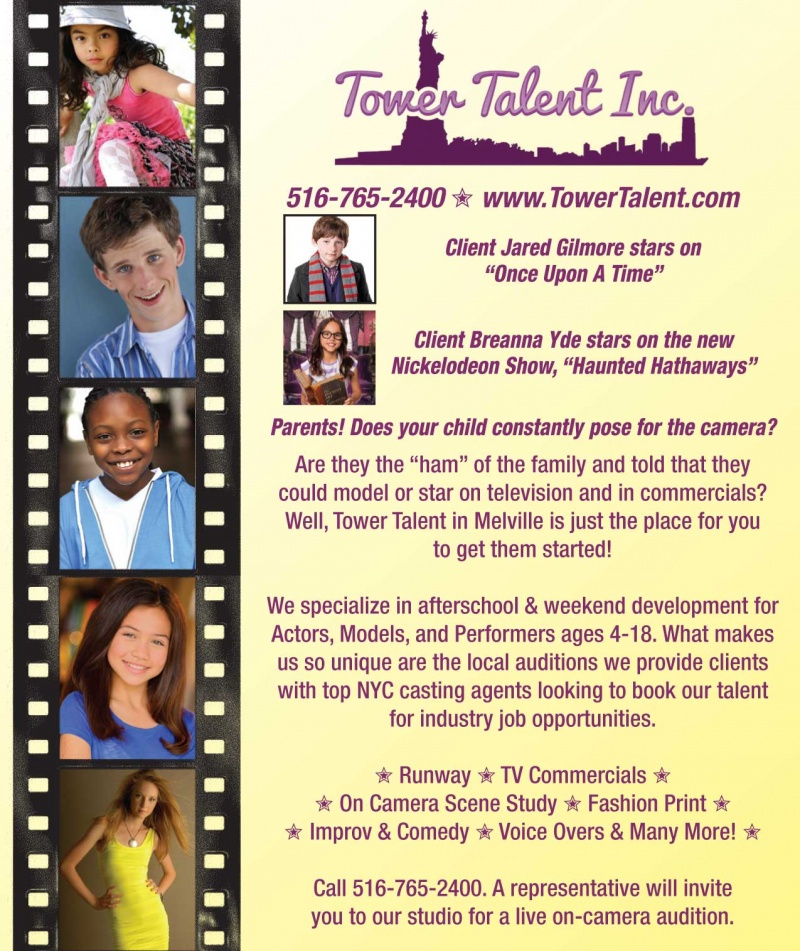 Want to learn more about this business? Send them a direct inquiry.
CLASSES/PROGRAMS-THEATER
Tower Talent is a full-service development center and marketing firm for aspiring talent. We work with new and upcoming actors, models, and performers of all ages who seek professional guidance, education, and a foot in the door to the entertainment industry. We're in the business of placing our talent with top casting agencies and talent management companies from around the world. We stress the importance of being market ready with the tools to secure representation, and book jobs in commercials, print, television, and film. Take the first step it could change your life.
Read More About Tower Talent
Talent Development Center Opens in Melville
Talent development center Tower Talent recently opened a location in Melville. The center scouts for and coaches aspiring actors, performers, and models to gain representation from an agency and book jobs. Tower Talent also brings industry representatives to Melville to interview its talent.