Search (e.g., camp, birthday parties in Brooklyn, tutors in Norwalk)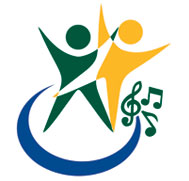 Located on the beautiful LIU Post campus, Performing Arts Academy at LIU Tilles Center features many large buildings with air-conditioned classrooms, ideal stages and our grand LIU Tilles Center for the Performing Arts....
Music - Art - Theater - Dance - Nature - Writing - Chess - Nature & Ecology - Swimming - Tennis Air-conditioned buses from most Queens and LI neighborhoods. Weekdays:3,4,or 7 weeks. ...

Old Westbury Summer Camp is located at 25 Store Hill Road, Old Westbury, New York in Nassau County, on 14 quiet, beautiful wooded acres. It's a time for fun, to meet new friends and rekindle old friendships....
Smithtown Performing Arts Council brings you our Acting, Voice and Musical Theatre Workshop classes. Our Theatre for Kids Productions provide our young aspiring performers the opportunity to wow and learn at the same time. The shows are selected to ...