Search (e.g., camp, birthday parties in Brooklyn, tutors in Norwalk)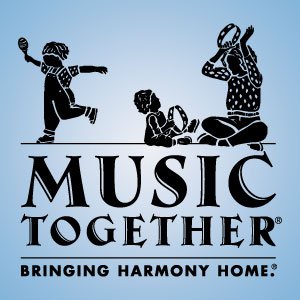 Since 1987, Music Together® has been introducing families around the world to the joys of music with our classes for children ages birth through seven....
It is our mission to provide the best programs, staff, and equipment to fully meet the various sporting needs for our athletes. Unlimited Sports Action will create an exciting sports atmosphere for every athlete at the facility. We provide enjoyment ...

North Shore Day Camp's full-day, 4, 6 or 8 week sessions for children ages 2 1?2 to 15 offer outstanding athletics, electives, on-campus golf, adventure program of high ropes, zip-line, rock climbing walls, go-carts and mountain biking, tennis, baseb...
The Long Island Sports Hub is a local family operation under new ownership! We offer programs ranging from tot sports to elite athlete specialized training. Whether you're a beginner to the sport or seasoned athlete we have a program for you. From ou...
For 70 years, East Woods has been committed to fostering strength of character and academic excellence. We pride ourselves on developing and encouraging creativity, intellectual curiosity, and a lifelong passion for learning. Our nurturing comm...
The Florence Brownstein Preschool is very fortunate to have a very staunch patron and supporter, its proud founder, Dr. Martin Brownstein, who founded the Preschool with Sara Paltiel in 1992 in loving memory of his mother Florence, Feiga bas Moshe, o...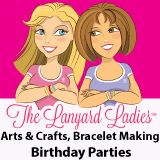 The Lanyard Ladies are a new and unique craft idea for birthday parties and events. We provide string and lanyard to make hundreds of different designs. We work one-on-one with your guests and give them step-by-step instruction. ...
Martha Stewart, Newsday & News 12 boast What's Cooking? is a No. 1 choice birthday party place & culinary school where children explore their creativity in culinary arts. Offering a wide variety of party themes and classes, we exceed customer's expec...
For every stage of your child's development?from four months to 12 years?The Little Gym offers a diverse line-up of Core Season and Summer Session programs filled with movement, music, learning and laughter. From week to week and from year to year, o...
M.A.T.S.S. Kids' Gym provides children with A Rainbow of Programs all under one roof to play, learn and grow. Children ages 7 months through 12 years are welcome at M.A.T.S.S. We offer Baby, Toddler and Separation classes (ages 7-30 months), whic...
Music, art & science enrichment for infants, toddlers, preschoolers, and elementary kids. Classes, holiday vacation and summer programs, parties, play dates, and a BEAUTIFUL creative toy store!...
At Picasso Kidz, children will explore all aspects of creating including painting, drawing, printmaking, collage, and sculpture. In our classes, children will create art that is developmentally appropriate in a caring and nurturing environment by a N...
Looking to plan a birthday party that your kids and their friends will always remember? Then BounceU of Farmingdale is the place to be!