Amber Greviskes is a frequent contributor to NYMetroParents. She lives in New York, and has also contributed to "Parenting" and "BabyTalk" magazines.
Email Amber Greviskes
---
6 Ways to Make History More Fun for Kids
by Amber Greviskes - December 29, 2014

So your child thinks history is boring...no surprise there! But what may surprise you is how easily you can turn history into a fun and exciting subject for kids. Here are six ways to make history come to life, even for reluctant learners.
---
10 Things Camp Counselors Wish Parents Didn't Do
by Amber Greviskes - January 28, 2014

Local camp owners and directors share advice and tips for camp parents—10 things they wish parents didn't do when sending children to camp. Plus, counselors share five things they want parents to know.
---
Better Motor Skills Means Better Communication for Kids with ASD
by Amber Greviskes - January 28, 2014

Because autism spectrum disorder is a disability that impacts social skills so dramatically, motor skills deficits tend to get short shrift. But recent research shows that kids with ASD who have better motor skills are also better at communicating.
---
Do You Wonder About Your Teen's Drug Use?
by Amber Greviskes - October 25, 2013

If you think your child is drinking or taking drugs, you're probably right. Experts share why substance abuse is more dangerous for teens than adults, tips to keep your children drug free, signs of substance abuse in teens, and how to talk to your child about substance abuse.
---
Four-Legged Friends Help Kids With Special Needs
by Amber Greviskes - August 01, 2013

Service dogs aren't just for the blind—they are more commonly being used to assist children with autism (and a variety of other disorders) in surprising ways.
---
How Camp Helps Kids Gain Confidence and Independence
by Amber Greviskes - March 29, 2013

Summer camp, and especially sleepaway camp, helps kids develop confidence and independence, and their experiences at camp help them break through their comfort zones, build lasting friendships, and find who they truly are.
---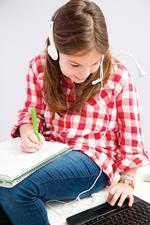 Kids Should Learn Another Language When They're Young
by Amber Greviskes - December 13, 2012

Raising a bilingual or multilingual child is easier than you think, as there are many ways to teach your child another language and encourage your child to learn new languages. The key to teaching your child a new language is starting when your child is young. The benefits of being bilingual or multilingual go beyond conversing.
---
Yoga Gives Kids Strength, Removes Stress, and Builds Confidence
by Amber Greviskes - November 27, 2012

You may wonder "Is yoga right for my child?" but the answer is simple: yoga is beneficial for everyone. Yoga helps kids stay healthy but it also helps kids release stress and gain confidence. Yoga classes for kids are all-inclusive, and you can practice yoga poses at home with your child, too.
---
Fencing: A Sport For Kids Of All Ages
by Amber Greviskes - November 01, 2012

Fencing, a sport your child very well may have never heard of until the 2012 Olympics, is a perfect way to harness a child's focus.
---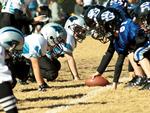 Ease Your Anxiety About Your Child Playing Football
by Amber Greviskes - October 02, 2012

With so much talk of concussions in the sport of football of late, many parents are shying away from the sport. If your child is set on hitting the gridiron, we've got ways to ease your anxiety.
---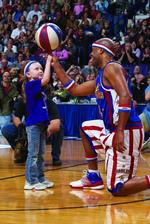 Everything You Need To Know About Live Sports In New York
by Amber Greviskes - August 28, 2012

Crosstown rivalries, new stadiums, and access to a wide variety of sports make the greater NY metro area one of the best to places to see live action. Here, the lowdown on local teams, plus parent tips.
---
One NYC Mother Has Made Fighting Pollution a Priority
by Amber Greviskes - July 31, 2012

Dominique Browning, mother and NYC and Rhode Island resident, co-founded Moms Clean Air Force, a group dedicated to cleaning up air pollution because it is harmful to your child's health.
---
Sports Fans May Benefit Academically and Socially
by Amber Greviskes - August 01, 2012

If your child can cite the on-base percentage of every player on the Yankees or whiles away more time than you would like playing Madden NFL on Xbox, have no fear. Research shows that sports interest may help children grow academically and socially.
---
Is Home-Schooling Right for You?
by Amber Greviskes - June 25, 2012

Once illegal in many states, home-schooling is now not only acceptable, but a fairly common option. Is home schooling right for you and your child?
---
Cheerleading: The Sideline Sport
by Amber Greviskes - March 23, 2012

Whether it's a school program or an all-star squad, cheerleading makes real athletic demands of participants—and not always on the sidelines. Only serious athletes need apply.
---
Bowling is Back in Style
by Amber Greviskes - February 10, 2012

Bowling is the latest youth sport to come back into style, with alleys luring kids and families back to their lanes with spruced-up features like glow-in-the-dark bowling, all-inclusive birthday party packages, and child-friendly food and entertainment. Get the scoop on what our NYC-area bowling alleys have to offer.
---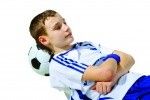 Sore Loser Blues
by Amber Greviskes - February 08, 2012

No one likes losing, but some children react more poorly than others. What can you do to help your child?
---
---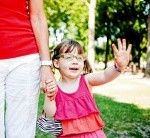 The Nanny Dilemma
by Amber Greviskes - January 31, 2012

This summer, when your kids head off to camp, your childcare needs may shift dramatically. Plan ahead with these tips from the experts on sending your kids to camp without losing your nanny — or breaking your budget.
---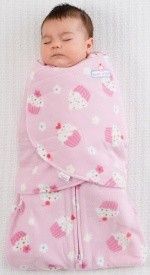 The Benefits and Risks of Swaddling Your Baby
by Amber Greviskes - January 11, 2012

There are many benefits to swaddling your baby, but incorrect swaddling can lead to serious health problems like hip dysplasia. Follow our tips to avoid these risks and get the most out of swaddling your baby.
---
Is Running the Right Sport for Your Child?
by Amber Greviskes - October 27, 2011

For the physical benefits, for the fun...Whether you're a marathoner inspiring your kids to hit the pavement or a couch potato with a little hurdler in your midst, running can be a great way to tap into a child's competitive spirit.
---
---
How to Find the Best Apps for a Child with Special Needs
by Amber Greviskes - October 04, 2011

Apps for Children with Special Needs, a thorough and easy-to-follow website, makes it easier to know which apps are worth your money—and your child's attention. (Discounted iPads, too.)
---
How Technology Can Help Children with Special Needs
by Amber Greviskes - October 04, 2011

Innovative technology, including iPad apps and adaptable motorized wheelchairs, is revolutionizing the way many children with special needs communicate and experience the world.
---

Benefits and Risks of Youth Wrestling
by Amber Greviskes - September 25, 2011

Youth wrestling isn't just for innately athletic kids—the skills can be developed, and anyone can excel (even those who start as late as age 12, when children's bodies are primed for the sport). Read about the benefits as well as the risk of injury from this physical sport.
---
| | |
| --- | --- |
| Articles Found: 56 | Result Page: ( 1 2 3) Next » |