---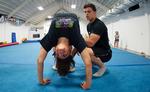 Mania Training Facility Moves to Rockland County
by Richard Stile - August 08, 2012

Mania Training Facility recently moved to a new location in Rockland County. Along with their cheer and dance teams—taught by certified staff—and birthday parties, Mania now offers adult fitness classes.
---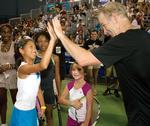 Sportime's New Eastchester Location Features 8 Clay Courts
by Richard Stile - August 08, 2012

Sportime's new Eastchester location is located on the grounds of the Lake Isle Country Club and will offer the John McEnroe Tennis Academy. The new location will also play host to United States Tennis Association adult competitions and USTA junior tournaments.
---
Spiders Alive! Exhibition Opens at American Museum of Natural History
by Richard Stile - July 26, 2012

The American Museum of Natural History is running a new exhibition from July 28 until December 2, 2012, showcasing approximately 20 species of live spiders, and highlighting the animal's anatomy, behavior, and unique characteristics. Visitors will learn about the anatomy, history, and defense mechanisms of spiders, and will also see live spiders up close.
---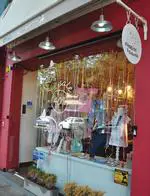 Online Store Featuring Handmade Apparel Gives Back
by Richard Stile - July 23, 2012

When Sandra Abrams opened her clothing store, Chiquita y Coqueta, she decided to give 40 percent of her profits to a good cause each year. Abrams recently launched an online store that features handmade clothing from Argentina, made without harmful chemicals and with high-quality fabrics.
---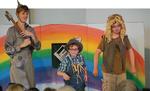 Down the Yellow Brick Road
by Richard Stile - July 23, 2012

Children with special needs of the DramaRama program performed a 30-minute show of' The Wizard of Oz" at New Canaan's Summer Theater Festival, memorizing lines and cues and achieving great milestones.
---

New Parkour and Freerunning Gym Opens in Fairfield
by Richard Stile - July 09, 2012

GCA Parkour & Freerunning is a new gym that recently opened in Fairfield. At this gym, kids can learn how to walk up and flip off walls, jumping, and swinging on bars. The gym is full of trampolines, wooden boxes, steel structures, and spring floors, as well as all the necessary safety equipment.
---

apple seeds Children's Play Space Opens on Upper West Side
by Richard Stile - July 09, 2012

apple seeds, an award winning children's play space, is opening a location on the Upper West Side. This site offers an all-in-one play space with classes such as music, art, construction, and sports. The new location also offers 11 different birthday party themes.
---
New Horse Riding Summer Camp Offered in Westchester County
by Richard Stile - July 09, 2012

Runabout Farms, located in Bedford, now offers a summer camp where children learn to care for and ride horses, as well as riding safety. The farm will also introduce an after-school program in the fall.
---
---

Preschoolers Learn Music in School of Rock's New Program
by Richard Stile - July 02, 2012

School of Rock Farmingdale is starting a new program in September to get preschoolers interested in music at an early age. This program teaches students theory through songs, instead of teaching songs through theory.
---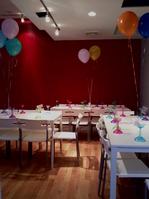 Spa-Tacular Party Venue Opens in Flatlands
by Richard Stile - July 02, 2012

Spa-Tacular Party's at The Candy Shop, a new party venue in Brooklyn, features six party packages including disco, arcade, manicure/pedicure, and fashion shows. This party venue is located in the back of a vintage candy shop, where parents can relax and enjoy a cappuccino.
---
Collect and Trade Pins with Friends to Show Your Olympic Spirit
by Richard Stile - June 26, 2012

Do you want to show Team USA your support but can't make it to the 2012 Olympic Games in person? Collecting the official pins and trading them with friends is a great way for kids and their families to be involved in the Olympics this summer.
---

St. Francis Xavier School in Park Slope Will Offer Pre-K
by Richard Stile - June 06, 2012

St. Francis Xavier Elementary School is opening a preschool for 3-year-olds starting this fall. The program will be challenging and interesting, incorporating creative play and exploration. The school's faith component is also included in the curriculum, as well as creative art, storytelling, games, music, and movement.
---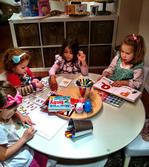 New Pre-K-First Grade Reading Center Opens in NYC
by Richard Stile - June 04, 2012

Book Nook, a unique pre-kindergarten school, teaches children to read and prepares them for kindergarten through socializing and transitioning them into being away from their parents. The center also provides classes for kindergarten and first grade readers who are struggling with their reading skills.
---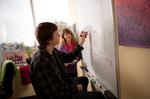 Fusion Academy Opens Three New Locations in NY Metro Area
by Richard Stile - June 04, 2012

Fusion Academy, a school for children who feel anxious about or are having trouble in school, opens three new locations in Manhattan, Westchester, and Long Island. The school features one-on-one style classrooms, individualized learning plans, and support for the student and their family.
---
---