---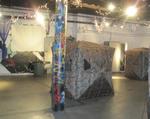 Manhattan Laser Tag Can Bring the Party to You
by Richard Stile - May 21, 2013

PARTYpoopers, Tribeca-based party planners, now offers Manhattan Laser Tag Parties. The laser tag birthday parties can either be hosted at the PARTYpoopers location or at a location of your choice—they bring the party to you for birthday, graduation, or bar/bat mitzvah parties. The laser tag is designed for children ages 8 and older and is completely safe, using only light.
---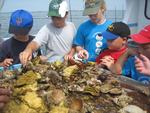 Sea Explorers Marine Camp Now Offers Camp for Ages 10-14
by Richard Stile - May 20, 2013

A new summer day camp for tweens and teens ages 10-14 will be offered as part of the Sea Explorers Marine Camp. The marine biology camp in Babylon offers all of the popular activities that are featured at the camp's regular sessions, including voyages on the Yankee III and a trip to Atlantis Marine World Aquarium in Riverhead.
---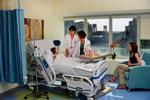 The Hospital for Special Surgery Opens Children's Pavilion
by Richard Stile - May 14, 2013

The Lerner Children's Pavilion is a pediatric orthopedic hospital within The Hospital for Special Surgery, the No. 1 hospital for orthopedics in the country. The family-friendly hospital on the Upper East Side features private patient rooms with in-room family accommodations; safe play areas for patients and their siblings; and a nature-influenced design.
---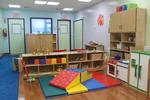 Greenpoint Child Care Center Adds Infant and Toddler Program
by Richard Stile - May 14, 2013

ABC Child Center, which has been providing child care for 20 years, is opening an infant and toddler specific center in June in Greenpoint. The Brooklyn center is open Monday-Friday, 8am-6pm, will full- and half-day care available for toddlers. The home-away-from-home environment offers one-on-one and group activities to promote critical and creative thinking, socialization, and motor skills.
---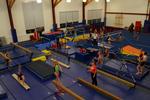 Darien YMCA Opens New Gymnastics Facility
by Richard Stile - May 13, 2013

The Darien YMCA recently built and opened a gymnastics training facility at its Post Road location. With the addition of the space, the YMCA can now host the gymnastics team, which had been training in a separate location, as well as classes for boys and girls and parties.
---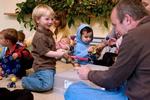 Music Together Returns to Howard Beach After Hurricane Sandy
by Richard Stile - May 13, 2013

With the post-Sandy renovations to Saint Barnabas church completed, Music Together is returning to its Howard Beach location. Music Together offers Mommy, Music, and Me, a parent or caregiver and child music class that teaches the fundamentals of music in a group setting.
---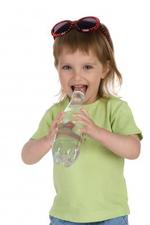 Ask The Expert: Are Energy Drinks Okay for Kids?
by Richard Stile - October 26, 2012

Adults drink caffeinated beverages all the time, so why can't kids? Marcie Beth Schneider, M.D., a pediatrician who practices in Greenwich, CT, weighs in on why kids shouldn't consume energy drinks.
---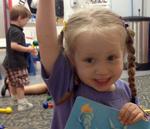 Secular Jewish Preschool Comes to Upper West Side
by Richard Stile - August 23, 2012

The City Congregation for Humanistic Judaism is bringing back their parent-child preschool classes on Sundays. The classes will focus on age-appropriate Jewish values and follows the Jewish calendar, introducing all major holidays, as well as art, music, food, and more.
---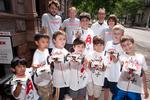 Launch Math and Science Center Offers New Workshops
by Richard Stile - August 20, 2012

Launch Math and Science Center is offering new camps and workshops in the fall for children who are interested in math and science. Some of the new workshops include discovering the mathematical principles needed to build structures capable of withstanding nature and video game programming.
---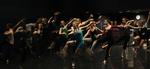 A Nonprofit Performing Arts School Opens in Midtown
by Richard Stile - August 13, 2012

Broadway Arts Factory, a nonprofit performing arts school in Manhattan, aims to train the next generation of Broadway stars with a high-end and professional acting experience. The instructors are a part of the Broadway community, and the tuition is based on your family's annual income.
---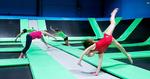 Healthy Lifestyle Pilot Program Has Kids Bouncing Off the Walls
by Richard Stile - August 08, 2012

This fall, kids in Rockland and Westchester counties will be able to get fit and learn about a healthy lifestyle by participating in a pilot program at Bounce! Trampoline Sports. The kids who participate in the pilot program will help develop a fitness program for kids in the future.
---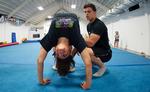 Mania Training Facility Moves to Rockland County
by Richard Stile - August 08, 2012

Mania Training Facility recently moved to a new location in Rockland County. Along with their cheer and dance teams—taught by certified staff—and birthday parties, Mania now offers adult fitness classes.
---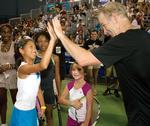 Sportime's New Eastchester Location Features 8 Clay Courts
by Richard Stile - August 08, 2012

Sportime's new Eastchester location is located on the grounds of the Lake Isle Country Club and will offer the John McEnroe Tennis Academy. The new location will also play host to United States Tennis Association adult competitions and USTA junior tournaments.
---
Spiders Alive! Exhibition Opens at American Museum of Natural History
by Richard Stile - July 26, 2012

The American Museum of Natural History is running a new exhibition from July 28 until December 2, 2012, showcasing approximately 20 species of live spiders, and highlighting the animal's anatomy, behavior, and unique characteristics. Visitors will learn about the anatomy, history, and defense mechanisms of spiders, and will also see live spiders up close.
---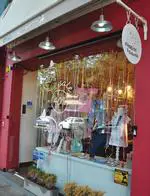 Online Store Featuring Handmade Apparel Gives Back
by Richard Stile - July 23, 2012

When Sandra Abrams opened her clothing store, Chiquita y Coqueta, she decided to give 40 percent of her profits to a good cause each year. Abrams recently launched an online store that features handmade clothing from Argentina, made without harmful chemicals and with high-quality fabrics.
---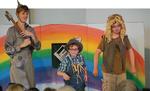 Down the Yellow Brick Road
by Richard Stile - July 23, 2012

Children with special needs of the DramaRama program performed a 30-minute show of' The Wizard of Oz" at New Canaan's Summer Theater Festival, memorizing lines and cues and achieving great milestones.
---

New Parkour and Freerunning Gym Opens in Fairfield
by Richard Stile - July 09, 2012

GCA Parkour & Freerunning is a new gym that recently opened in Fairfield. At this gym, kids can learn how to walk up and flip off walls, jumping, and swinging on bars. The gym is full of trampolines, wooden boxes, steel structures, and spring floors, as well as all the necessary safety equipment.
---

apple seeds Children's Play Space Opens on Upper West Side
by Richard Stile - July 09, 2012

apple seeds, an award winning children's play space, is opening a location on the Upper West Side. This site offers an all-in-one play space with classes such as music, art, construction, and sports. The new location also offers 11 different birthday party themes.
---
New Horse Riding Summer Camp Offered in Westchester County
by Richard Stile - July 09, 2012

Runabout Farms, located in Bedford, now offers a summer camp where children learn to care for and ride horses, as well as riding safety. The farm will also introduce an after-school program in the fall.
---
---

Preschoolers Learn Music in School of Rock's New Program
by Richard Stile - July 02, 2012

School of Rock Farmingdale is starting a new program in September to get preschoolers interested in music at an early age. This program teaches students theory through songs, instead of teaching songs through theory.
---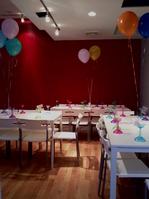 Spa-Tacular Party Venue Opens in Flatlands
by Richard Stile - July 02, 2012

Spa-Tacular Party's at The Candy Shop, a new party venue in Brooklyn, features six party packages including disco, arcade, manicure/pedicure, and fashion shows. This party venue is located in the back of a vintage candy shop, where parents can relax and enjoy a cappuccino.
---
Collect and Trade Pins with Friends to Show Your Olympic Spirit
by Richard Stile - June 26, 2012

Do you want to show Team USA your support but can't make it to the 2012 Olympic Games in person? Collecting the official pins and trading them with friends is a great way for kids and their families to be involved in the Olympics this summer.
---

St. Francis Xavier School in Park Slope Will Offer Pre-K
by Richard Stile - June 06, 2012

St. Francis Xavier Elementary School is opening a preschool for 3-year-olds starting this fall. The program will be challenging and interesting, incorporating creative play and exploration. The school's faith component is also included in the curriculum, as well as creative art, storytelling, games, music, and movement.
---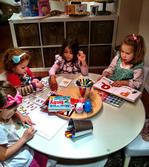 New Pre-K-First Grade Reading Center Opens in NYC
by Richard Stile - June 04, 2012

Book Nook, a unique pre-kindergarten school, teaches children to read and prepares them for kindergarten through socializing and transitioning them into being away from their parents. The center also provides classes for kindergarten and first grade readers who are struggling with their reading skills.
---