---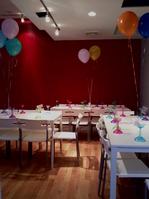 Spa-Tacular Party Venue Opens in Flatlands
by Richard Stile - July 02, 2012

Spa-Tacular Party's at The Candy Shop, a new party venue in Brooklyn, features six party packages including disco, arcade, manicure/pedicure, and fashion shows. This party venue is located in the back of a vintage candy shop, where parents can relax and enjoy a cappuccino.
---
Collect and Trade Pins with Friends to Show Your Olympic Spirit
by Richard Stile - June 26, 2012

Do you want to show Team USA your support but can't make it to the 2012 Olympic Games in person? Collecting the official pins and trading them with friends is a great way for kids and their families to be involved in the Olympics this summer.
---

St. Francis Xavier School in Park Slope Will Offer Pre-K
by Richard Stile - June 06, 2012

St. Francis Xavier Elementary School is opening a preschool for 3-year-olds starting this fall. The program will be challenging and interesting, incorporating creative play and exploration. The school's faith component is also included in the curriculum, as well as creative art, storytelling, games, music, and movement.
---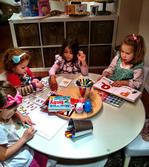 New Pre-K-First Grade Reading Center Opens in NYC
by Richard Stile - June 04, 2012

Book Nook, a unique pre-kindergarten school, teaches children to read and prepares them for kindergarten through socializing and transitioning them into being away from their parents. The center also provides classes for kindergarten and first grade readers who are struggling with their reading skills.
---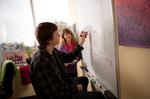 Fusion Academy Opens Three New Locations in NY Metro Area
by Richard Stile - June 04, 2012

Fusion Academy, a school for children who feel anxious about or are having trouble in school, opens three new locations in Manhattan, Westchester, and Long Island. The school features one-on-one style classrooms, individualized learning plans, and support for the student and their family.
---
---