---
---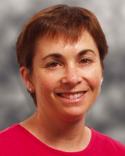 'Two Mothers. Two Worlds. One Goal.'
by Helen Rosengren Freedman - March 09, 2006

Almost every day brings news of another devastating attack in the Middle East. Sadly, we respond with resignation: "There will never be peace there."
---

The Consumer Experts tackle a growing problem - When kids are anxious and depressed
by Helen Rosengren Freedman - February 14, 2006

If ADD was the catchcry of the '90s, anxiety and depression are the health concerns that mark our current times. Anti-anxiety/anti-depressant medications, once prescribed sparingly and only for adults, are being given to kids in record numbers, and most adolescents can make a long list of their classmates on Zoloft, Paxil, and the like. Kids go off to college and are home before the end of first semester — "depressed".
---
Brooke Shields gets personal:"I thought it would be so easy to become a mom."
by Helen Rosengren Freedman - December 21, 2005

Now Brooke is talking about a similar dark period in her life — the two years before the birth of daughter, Rowan, when she and husband, Chris Henchy, were desperately trying to have a baby; how she lost a child in-between; and how emotionally destroying infertility can be.
---
What's New in PHILLY
by Helen Rosengren Freedman - July 21, 2004

We, the people … One of the more interesting museums you'll ever visit — and a must-visit for kids — is the newly opened National Constitution Center, the only museum dedicated to the U.S. Constitution. That may sound like a place children wouldn't want to rush to. But its creators have done a wonderful job with the exhibits.
---
SpongeBob Makes a Splash!
by Helen Rosengren Freedman - July 21, 2003

You stand with your group under a huge bucket of "slime", waiting anxiously for its contents to devour you in a pool of yellowy-green muck. Sound like a great vacation? Get with it, Mom and Dad! This is the kind of stuff adored by SpongeBob Square Pants fans. And Wyndham resorts hasn't missed a beat. They have SpongeBob, Nickelodeon's hottest cartoon character, as their current mascot.
---
Bal Harbour Bellissima!
by Helen Rosengren Freedman - April 21, 2003

On the ocean, halfway between Fort Lauderdale and Miami (each is roughly a 30-minute drive away), Bal Harbour residents like to compare their little piece of paradise with locations on the French Riviera.
---
Who wouldn't like her? Jamie Lee Curtis on Image and Inspiration
by Helen Rosengren Freedman - December 21, 2002

Jamie Lee Curtis is a mom just like the rest of us (more on that later, doubters). She gets inspired by the cute things her kids come out with. In the case of her latest children's book, it was her goddaughter who provided the impetus. Jamie sent her a dress for her birthday, and the happy youngster ran to the mirror, held the dress up in front of her, and declared: "I'm going to like me!" This was enough to send Jamie Lee into self-esteem heaven, a subject she knows well from the hellish point of view.
---