---
---
---
---
What You Should Know About Measles
by NYMetroParents Staff - January 22, 2015

The recent measles outbreak in the United States has raised many questions surrounding this disease. Measles is a serious respiratory disease that is spread easily through coughing and sneezing. To prevent measles, get vaccinated.
---
Celebrate School Choice Week With More Than 10,000 Events
by NYMetroParents Staff - January 21, 2015

National School Choice Week is back to raise awareness about choosing the right academic environment for every child through more than 10,000 events over the course of Jan. 25-31, 2015.
---
Former WWE Champion Uses Bad Decisions He Made Growing Up to Inspire Teens
by NYMetroParents Staff - January 19, 2015

An auditorium of middle school students is motivated to change the way they define success when Marc Mero, America's No. 1-requested school presenter and former WWE Wrestling champion, inspires them to make smarter, healthier decisions for a happier life, and to care more about those around them.
---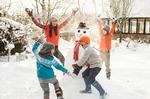 How to Keep Kids Active and Healthy in the Winter
by NYMetroParents Staff - January 19, 2015

Kids need exercise and physical activity year-round, though getting the required 60 minutes during the winter months requires more creativity. Here, get ideas for fun indoor activities and tips on enjoying the great outdoors despite the cold.
---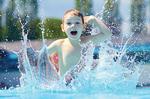 Meet Camp Directors at the Westchester Camp & Summer Activities Fair
by NYMetroParents Staff - January 13, 2015

Parents will get a chance to meet camp directors and learn about summer camps and other summer programs for kids in the NY metro area at the 33rd annual Westchester Camp & Summer Activities Fair, to be held in White Plains on February 8.
---
---
---
2015 Open House Dates
by NYMetroParents Staff - December 23, 2014

Looking for more information on a local camp or school? See below for our list of current, upcoming open houses in Rockland, Westchester, Brooklyn, Queens, Fairfield, Manhattan, and Long Island.
---
---
---
---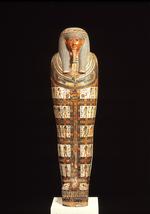 Exhibits, Movies, and Games to Get Kids Interested in History
by NYMetroParents Staff - December 15, 2014

Are your kids not thrilled about learning history? Try immersing them in history by visiting a local museum with a mummy exhibit, The Brooklyn Museum or Metropolitan Museum of Art are two nearby, or watch one of these movies or play one of these games about history to supplement learning.
---
---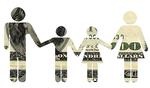 5 Age-Appropriate Money Lessons for Kids
by NYMetroParents Staff - December 04, 2014

Pamela Yellen, a financial security investigator and author of financial advice books, shares five age-appropriate lessons to teach your children about money.
---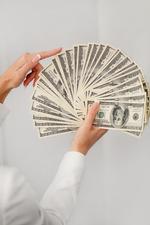 Help Your Children Overcome 'Affluenza'
by NYMetroParents Staff - December 02, 2014

'Affluenza' is the psychological dysfunction caused by the obsessive and competitive pursuit for more; more money, more material items, more power. While there is pressure on children from affluent homes to be the best, the sense of entitlement that comes with it can be a detriment to your child.
---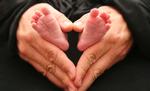 What Parents Need to Know About Children's Heart Health
by NYMetroParents Staff - December 01, 2014

Pediatric cardiomyopathy is the leading cause of sudden cardiac arrest in children. Experts share the symptoms and risk factors of pediatric cardiomyopathy and what you need to know about children's heart health.
---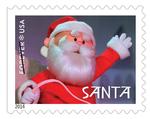 Children Can Receive Letters From Santa Through a Postal Service Program
by NYMetroParents Staff - November 25, 2014

Yes, Virginia, there is a Santa Claus. And the Postal Service can help you prove it when Santa replies to your child's letter to Santa—complete with a North Pole postmark! The Letters to Santa program adds to the excitement of Christmas and is perfect for interesting youngsters in letter writing.
---
What's New in 2015 for NYMetroParents Clients
by NYMetroParents Staff - November 24, 2014

Many of your favorite NYMetroParents clients, from birthday party venues, to after-school classes, and dance schools have exciting things planned for the new year. Check out what's coming up in 2015 from top local businesses now.
---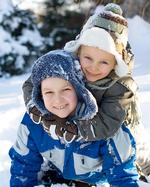 School Vacation Camps in New York City, Long Island, and Connecticut
by NYMetroParents Staff - November 24, 2014

This winter break, find fun holiday camp activities for your kids while school is on vacation. We have school vacation camps in Rockland, Westchester, Long Island, Queens, Brooklyn, Manhattan, and even Fairfield County, CT. Start planning your child's winter holiday break with these fun holiday camps today.
---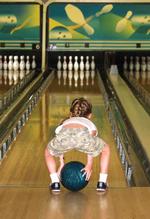 Family-Friendly Bowling Alleys in the NY Metro Area
by NYMetroParents Staff - November 24, 2014

Bowling alleys across the country have upgraded to appeal to kids and youth players, and New York City is no exception. Check out our list of the best bowling alleys for families in the New York metro area.
---
---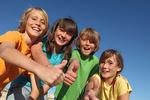 Three Games That Encourage Kindness
by NYMetroParents Staff - November 18, 2014

Want to encourage people to be kinder to each other? These three games from "Unbored Games" by Joshua Glenn and Elizabeth Foy Larson encourage kindness and giving back year-round through Boom Boom! cards and random acts of kindness.
---