---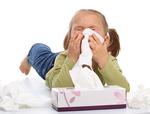 10 Tips to Tame Your Winter Allergies
by NYMetroParents Staff - February 06, 2014

Joan Lehach, M.D., who specializes in allergy, asthma, and clinical immunology at Montefiore Medical Center in New York, reveals what triggers allergy symptoms in the winter and shares 10 tips to help reduce winter allergy symptoms.
---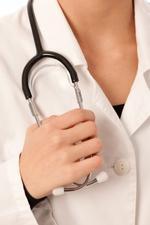 Study Shows Parents Unclear About Process of Specialist Care for Kids
by NYMetroParents Staff - February 05, 2014

University of Michigan C.S. Mott Children's Hospital recently released a new National Poll on Children's Health about specialist referrals. The study shows parents are unclear about their roll in the process of specialist care for kids.
---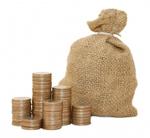 11 Tips to Build Your Retirement Savings
by NYMetroParents Staff - February 04, 2014

Do you know how much you need to save for your retirement? Here are 11 tips, including figuring our your retirement costs and understanding Social Security benefits, to build your retirement savings.
---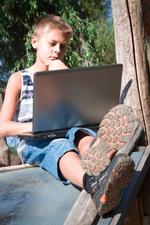 Study Shows Kids More Comfortable with Technology Than Everyday Skills
by NYMetroParents Staff - February 04, 2014

A recent study by AVG Technologies—a provider of Internet and mobile security, privacy, and optimization—revealed that kids are more comfortable with technology than four years ago, there are more kids using digital devices, and kids are increasing in screen smarts, but declining in street smarts.
---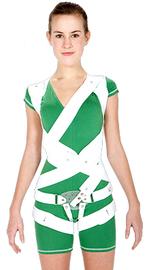 Ask the Expert: What Is a SpineCor Brace?
by NYMetroParents Staff - January 30, 2014

A certified orthotist explains the SpineCor brace, how it's different from other back braces, and how it's used to treat scoliosis in children and teens.
---
---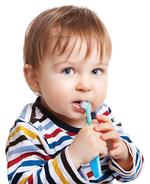 10 Tips to Keep Your Kid's Teeth Healthy
by NYMetroParents Staff - January 29, 2014

The American Academy of Pediatric Dentistry recently released its first-ever "State of Little Teeth Report" and is launching the Monster-Free Mouths Movement to encourage good oral health in kids. Plus, 10 oral health and tooth brushing tips to keep your kid's smile healthy.
---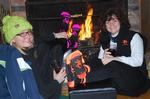 Weston Business Owners Boycott Sochi Winter Olympics
by NYMetroParents Staff - January 29, 2014

Though it would be a smart business move, LODGESOXX owners Meredith Milliken and Andrea Goldman of Weston, CT have vowed not to travel to the Winter Olympics in Sochi in light of Russia's "anti-gay" laws announced by Vladimir Putin in the fall.
---
---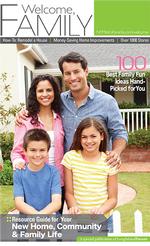 NYMetroParents Announces 'Welcome, Family' Magazine
by NYMetroParents Staff - January 28, 2014

NYMetroParents, the largest publisher of local parenting publications on the East Coast, announces that it will now publish 'Welcome, Family' magazine, an annual publication for families moving to a new community in the New York metro area.
---
---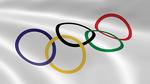 Introducing the Close-to-Home Olympic Athletes
by NYMetroParents Staff - January 24, 2014

Of the more than 200 athletes on Team USA competing in the 2014 Winter Olympics in Sochi, Russia, we'll introduce you to nine athletes who call the NY metro area home. The local athletes will compete in the following winter games' events: men's luge, men's double luge, men's ice hockey, and women's ice hockey.
---
Internet Safety Tips to Keep Your Kids Safe
by NYMetroParents Staff - January 23, 2014

Dr. Stuart Leeds of Morris Psychological Group offers tips for parents to teach their kids about the increasing need for internet safety.
---
National School Choice Week 2014
by NYMetroParents Staff - January 23, 2014

From January 26-February 1, 2014, Americans will celebrate National School Choice week where parents have the freedom to choose their children's school, and bring awareness to communities lacking school choice. There will be over 5,500 events across the country to celebrate National School Choice Week.
---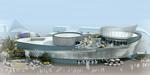 Ocean Wonders: Sharks! to Open at New York Aquarium in 2016
by NYMetroParents Staff - January 21, 2014

Ocean Wonders: Sharks!, a new 57,000-square-foot building that will house more than 115 species of marine wildlife, is set to open at the New York Aquarium in Coney Island in 2016. The project was delayed due to Hurricane Sandy.
---
Miriam Chu's Famous Pork Rib Recipe
by NYMetroParents Staff - January 17, 2014

Miriam Chu knows how to fuel a successful athlete like her daughter, U.S. women's hockey player and four-time Olympian Julie Chu. This delicious pork rib recipe is great for busy families who need an easy and nutritious dinner. Go for your own gold in the kitchen with this recipe!
---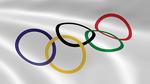 2014 Sochi Winter Olympics Special
by NYMetroParents Staff - January 17, 2014

The 2014 Winter Olympics in Sochi, Russia begin this month—catch the games on NBC! We've got the scoop on ways your family can catch the Olympic spirit without traveling across the globe, Olympic fun with Elmo and Sesame Street, an interview with Fairfield, CT, resident Julie Chu who is competing on the U.S. Women's Ice Hockey team, and eight other local athletes competing in the 2014 winter games. Plus, Chu's mom's pork rib recipe.
---
---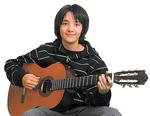 Sage Music School Opens Second Location in Greenpoint
by NYMetroParents Staff - January 07, 2014

Sage Music, a music school based in Queens, recently opened a music school in Brooklyn. Sage Music offers guitar, violin, cello, piano, and voice lessons and uses traditional music instruction combined with psychology, holistic approaches to health and well-being, and communal creativity.
---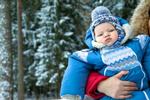 Five Tips to Keep Your Child Safe in The Car this Winter
by NYMetroParents Staff - January 06, 2014

Clek, a Canadian car seat company, shares five tips to keep your child safe in the car during the winter. The tips include what winter outerwear your child should not be wearing in the car seat and tips to stay warm.
---
---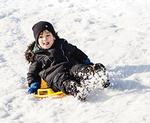 Where to Go Sledding in the NYC Area
by NYMetroParents Staff - January 08, 2014

Wondering where to go sledding in the New York City area? Look no further. Be prepared for snow day fun with our roundup of local sledding hills in Manhattan, Brooklyn, Queens, Long Island, Westchester County, and Fairfield County, CT.
---
Cheating: The Facts
by NYMetroParents Staff - January 02, 2014

Nationwide, cheating in schools is on the rise. Learn all about academic dishonesty and what it means for your student with these facts from NoCheating.org
---
Stop Bickering and Stay Connected Through the Holidays
by NYMetroParents Staff - December 30, 2013

The holidays can be tough for couples. The intense dose of all the stuff that's already stressful — family, finances,"fun" (i.e., obligatory) activities — can bring familiar patterns of conflict to the surface. Here, Dr. Brent Bradley and Dr. James Furrow offer tips on sidestepping seasonal landmines and forging a stronger relationship.
---
---