---
PayPal's Tips for Easy Holiday Shopping
by NYMetroParents Staff - November 08, 2013

E-commerce pioneer PayPal offers tips for using PayPal in new ways to make your hectic holiday shopping easier.
---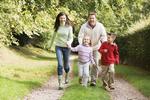 The Warning Signs and Steps to Prevent Type 2 Diabetes
by NYMetroParents Staff - November 06, 2013

In honor of November being American Diabetes Month, Healthyroads, a health services organization, shares five warning signs of type 2 diabetes and three steps to prevent or delay the onset of type 2 diabetes.
---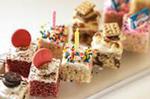 Gourmet Rice Crispy Treats with a Social Conscience
by NYMetroParents Staff - November 05, 2013

Treat House, a gourmet rice crispy treat bakery, opened to sell its desserts on the Upper West Side. Treat House is a business that gives back to the community by donating to the Food Bank for New York City.
---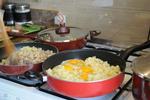 15 Tips to Prevent Kitchen Fires When Cooking
by NYMetroParents Staff - November 05, 2013

Two out of every five home fires start in the kitchen. We've got 15 tips to keep your family safe and prevent kitchen fires, especially during the busy food-based holiday season.
---
---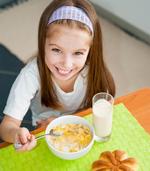 Fad Diets Can Cause More Harm Than Help to Young Children
by NYMetroParents Staff - November 04, 2013

Pediatrician and childhood obesity specialist Dyan Hes, M.D., reveals that certain fad diets can cause more harm than good to young children due to missing proper nutrients for growing children. Healthy portion sizes and eating in moderation are appropriate ways for children to stay healthy.
---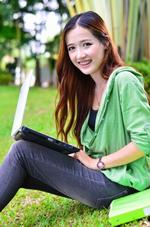 Planned Parenthood Launches Apps to Help Teens Make Healthy Decisions
by NYMetroParents Staff - November 04, 2013

Planned Parenthood Federation of America recently launched nine interactive tools online to help teens make healthy decisions, which incorporate age-appropriate sex education. The tools help teens start conversations about sex and dating with their parents, tips to avoid risky sexual situations, and help them better plan their future.
---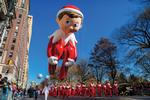 2013 Thanksgiving Events for Kids in NYC
by NYMetroParents Staff - October 31, 2013

Check out these fun and low-cost things to do with kids for Thanksgiving in New York City, including turkey-themed crafts, the Thanksgiving Day Parade, and holiday shows in Brooklyn, Manhattan, Queens, and Staten Island.
---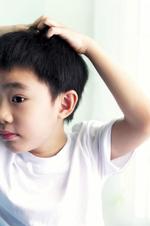 Free Screenings at Licenders Can Detect Lice Early
by NYMetroParents Staff - October 30, 2013

Head lice can run rampant during the school and Halloween seasons. New York City, Connecticut, and Long Island-area salon Licenenders is offering free screenings to combat the spread of lice, and can provide information regarding pesticide-free lice treatment.
---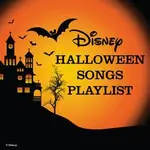 Get into the Spooky Spirit with a Disney Halloween Playlist
by NYMetroParents Staff - October 30, 2013

Celebrate Halloween with the sounds of the holiday, brought to you by your favorite Disney characters. Songs from Danny Elfman and the Nightmare Before Christmas, Mickey Mouse, Goofy, and classic Disney villains are sure to get your kids into the spooky spirit.
---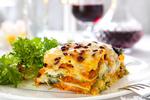 7 Creative Pumpkin Recipes from a Celebrity Caterer
by NYMetroParents Staff - October 30, 2013

Celebrity caterer Andrea Correale presents recipes for 7 creative pumpkin dishes, including dinner recipes for pumpkin lasagna, pumpkin seafood chowder, and pumpkin ravioli, and dessert recipes for pumpkin pie trifle and pumpkin ice cream sandwiches.
---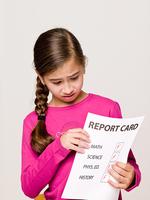 Jericho Brain Training Center Offers Discount for Struggling Learners
by NYMetroParents Staff - October 29, 2013

Jericho's LearningRx is offering help for students who are struggling to learn in school. Any struggling student who wants to improve their bad report card will receive a discount on a brain skills assessment if they bring in a copy of their bad report card.
---
---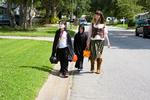 Ask the Expert: How Can I Handle My Tween's Mysterious Halloween Behavior?
by NYMetroParents Staff - October 28, 2013

We spoke to Nicholas Strouse, LCSW, of Westport Family Counseling to get tips on handling tween's embarrassment of dressing up for Halloween, talking to your tween or teen about their inappropriate costume, and how to handle your teens mischievous Halloween behavior and pulling pranks on others.
---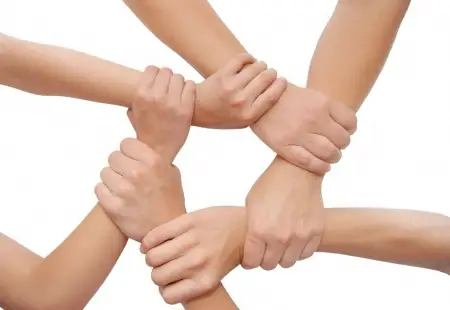 Where to Get Help If You Think Your Teen Is Using Drugs
by NYMetroParents Staff - October 25, 2013

If you suspect your teen is using drugs or drinking alcohol, there are places you can turn to for help. Here is a list of substance abuse resources in the New York metro area, including Rockland, Westchester, Fairfield, Manhattan, Brooklyn, Queens, and Long Island.
---
---
---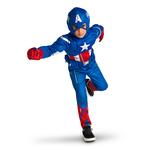 Grave Mistake: Don't Get Tricked When Buying Halloween Costumes
by NYMetroParents Staff - October 22, 2013

Whether their children wear them one time or all year round, parents are looking to get the best deal out of Halloween costumes. The Better Business Bureau of New York offers tips for those buying or renting their Halloween gear from pop-up and year round costume shops.
---
---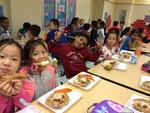 Doctors Honor P.S. 244Q in Queens with National Golden Carrot Award
by NYMetroParents Staff - October 21, 2013

The Active Learning Elementary School P.S. 244Q in Queens was named the national grand prize winner in this year's 2013 Golden Carrot Awards for its creative approach to providing healthful vegetarian lunch options to its students.
---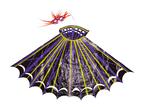 DIY Halloween Costume: Duct Tape Mask and Cape
by NYMetroParents Staff - October 21, 2013

Looking for a simple last-minute Halloween costume that you can make? We've got step-by-step directions from Scotch Duct Tape for a DIY Duct Tape mask and cape.
---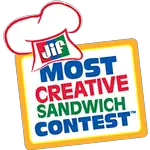 Enter to Win a $25,000 College Fund from Jif
by NYMetroParents Staff - October 21, 2013

Jif's 12th annual Most Creative Sandwich Contest offers culinary kids a chance to win a $25,000 college fund. Enter your child chef's sandwich recipe featuring Jif Peanut Butter or any other Jif products through Nov. 8.
---
---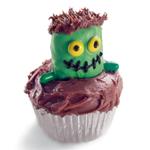 Little Green Monster Cupcakes
by NYMetroParents Staff - October 18, 2013

Make your favorite cupcakes and decorate them with smiling green monsters for a not-so-spooky but oh-so-festive Halloween treat. The little monsters are mostly marshmallow, but a few simple tricks turn them into mini Frankensteins!
---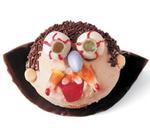 Chomping Vampire Cookies and Vampire Cupcakes
by NYMetroParents Staff - October 18, 2013

Try these ghoulishly easy Halloween recipes for chomping vampire cookies and vampire cupcakes. If you're short on time, use ready-to-bake cookie dough and pre-made cupcakes, then decorate away to turn them into festive Halloween desserts.
---