---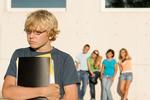 Ask the Expert: How Can I Help a Bully Manage Their Anger?
by NYMetroParents Staff - August 26, 2013

Is your child a bully who needs help managing their anger? Is your child bullied, and your worried about how he deals with the anger he feels because of it? Certified peer mediation specialist David Wolffe shares tips to help bullies and the bullied deal with the anger they feel in a positive manner.
---
---
Back to School Safety Tips
by NYMetroParents Staff - August 22, 2013

James Stewart, adjunct professor for Kaplan University's School of Public Service is an expert in school safety and the psychological aspects of school violence. He recommends parents follow these simple steps with their children to keep them safe and prepared throughout the school year.
---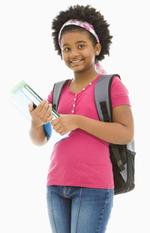 Ask the Expert: How Do I Choose the Right Backpack for My Child?
by NYMetroParents Staff - August 19, 2013

Dr. Michael Cocilovo of New City Chiropractic Center offers 7 guidelines for choosing a good backpack or book bag for your child, to avoid back pain or back problems like scoliosis. Read his tips before you start your back-to-school shopping this year.
---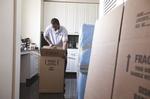 Tips and Tricks from FlatRate Moving for Do-It-Yourself Packing
by NYMetroParents Staff - August 16, 2013

Over the past 20 years, FlatRate Moving, the nationwide leader in the moving and storage industry, has compiled a list of nine tips and tricks to pack for a move, as well as tips on how to pack books, photos, fragile items, liquid containers, electronics, and more.
---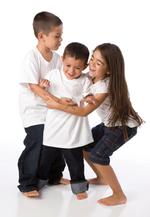 Ask the Expert: How Should I Handle When My Children Roughhouse Play?
by NYMetroParents Staff - August 16, 2013

We spoke to Nyack-based psychologist Steven Lee, Ph.D., about the benefits of children participating in roughhouse play, as well as how to handle roughhouse play between girls and boys and how to handle overly aggressive roughhouse play.
---
Quiz: Do You Know the Modern Guidelines to Pregnancy?
by NYMetroParents Staff - August 13, 2013

Based on Emily Oster's book on modern pregnancy, "Expecting Better: How To Fight The Pregnancy Establishment With Facts," a quiz to see whether you know fact from fiction when it comes to modern pregnancy guidelines.
---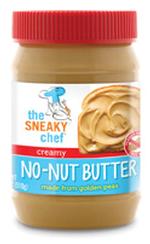 The Sneaky Chef No-Nut Butter Cookie Recipe
by NYMetroParents Staff - August 12, 2013

The Sneaky Chef Creamy No-Nut Butter is blends naturally sweet and "nutty" tasting golden peas instead of peanuts, serving as a perfect peanut butter substitute for individuals with peanut allergies. Here, a healthy cookie recipe using the Sneaky Chef's no-nut butter.
---
---
---
---
---
---
---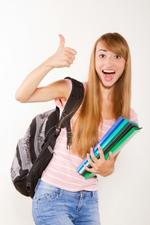 Ask The Expert: What Goals Should I Encourage My Child To Make For The New School Year?
by NYMetroParents Staff - July 30, 2013

Time is slowly but surely moving forward and while the long summer days feel as though they might last forever, the truth is a brand new school year is right around the corner. It's important to prepare kids for the upcoming academic year before the first day of school, and Eileen Huntington, founder of Huntington Learning Center, has some advice for parents about what goals you should encourage your child to make for the new school year and how to facilitate your child achieving those goals as the year progresses.
---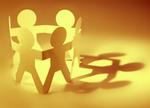 Resources in the New York Area for Victims of Sexual Abuse
by NYMetroParents Staff - July 30, 2013

If you believe your child has been sexually abused, it is important to get them the help they need. We've compiled a list of sexual abuse resources in Westchester, Rockland, Bergen, Fairfield, Nassau, and Suffolk counties, as well as in Manhattan, Brooklyn, and Queens.
---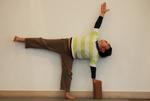 Ask the Expert: How Does Yoga Help Kids with Special Needs?
by NYMetroParents Staff - July 29, 2013

Lindsay Malejko, co-founder of Prasanthi Studio in Westchester, explains how yoga can benefit kids who have special needs, how yoga classes are modified for children with special needs, and why she recommends yoga for parents of kids with special needs.
---
---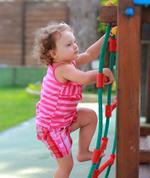 Spend A Day In The Park With St. Demetrios Jamaica Day School
by NYMetroParents Staff - July 23, 2013

St. Demetrios Jamaica Day School in Jamaica, Queens, is currently at risk of being shut down. Help a beloved neighborhood school and have a fun day with the family by attending Day in the Park with JDS, a free event this Saturday, July 27.
---
---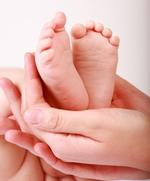 New York State Receives Leadership Award from March of Dimes
by NYMetroParents Staff - July 18, 2013

New York is among the states that will receive the Virginia Apgar Prematurity Campaign Leadership Award from the March of Dimes for lowering their preterm birth rates by more than 8 percent since 2009.
---
---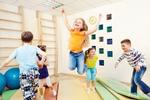 How to Hire a Nanny During Back-To-School Season
by NYMetroParents Staff - July 17, 2013

SurePayroll offer tips and advice for hiring and paying a nanny for your child during the busy back-to-school season. Learn about the best resources for finding babysitters and childcare, how to pay your nanny, and tips for simplifying the nanny search.
---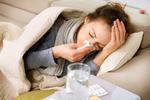 Is It the Summer Flu or Lyme Disease?
by NYMetroParents Staff - July 17, 2013

Lyme disease—although traditionally marked by the bull's-eye rash—can cause flu-like symptoms, according to Connecticut-based Lyme Research Alliance. The LRA provides tips to protect against ticks to prevent Lyme disease and how to check for ticks.
---
---