---
7 Recipes for a Delicious Easter Brunch
by NYMetroParents Staff - April 10, 2014

Hosting a brunch or lunch for Easter? Try these delicious recipes for glazed pineapple ham bites, cheesy bacon and egg brunch casserole, individual cheese and herb stratas, apple butter breakfast cake, and ham, apple, and cheddar crepes.
---
---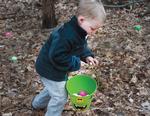 Local Easter Egg Hunts and Springtime Family Fun
by NYMetroParents Staff - April 10, 2014

The New York metro area has many places for families to enjoy fun Easter events for kids. Whether you're looking for a traditional local Easter egg hunt or an Easter Bunny meet and greet, we've got you covered.
---
---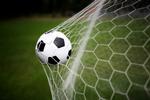 Concussion Risk in Soccer is As High As in Football
by NYMetroParents Staff - April 02, 2014

Although soccer isn't a high-contact sport like football, children who play soccer are just as likely to get a concussion. Matthew Pecci, M.D., shares what causes concussions in soccer and how coaches can help prevent them.
---
---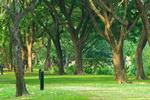 Go Wild for National Park Week
by NYMetroParents Staff - April 01, 2014

Go wild for national parks during National Park Week, April 19-27. Celebrate with free admission and special events across the country. The theme encourages visitors to "go wild" for history, nature, culture, wildlife, and fun in America's national parks.
---
---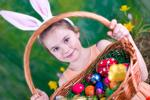 4 Tips for Creating a Healthier Easter for Kids
by NYMetroParents Staff - March 28, 2014

Chocolate bunnies aren't exactly the healthiest Easter treat, but that doesn't mean they should be withheld altogether. Childhood obesity expert, Dr. Dyan Hes, offers 4 tips to creating healthier Easter baskets that kids will love.
---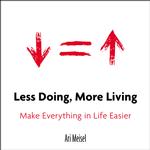 Less Doing, More Living: Q-and-A with author Ari Meisel
by NYMetroParents Staff - March 28, 2014

In his book Less Doing More Living, author Ari Meisel outlines a series of 21st century life-hacks designed to help individuals manage stress and spend more time doing the things they enjoy.
---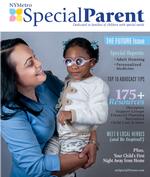 NYMetro Special Parent Spring/Summer 2014 Table of Contents
by NYMetroParents Staff - March 24, 2014

The Spring/Summer 2014 issue of NYMetro Special Parent magazine focuses on The Future for children with disabilities and their families. Read essays, profiles of local individuals with special needs, and helpful articles on transitioning from pediatric to adult health care, adult housing for those with disabilities, the value of overnight respite, and much more.
---
---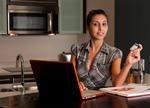 How to Build a DNA Kit for Your Child
by NYMetroParents Staff - March 20, 2014

Having a current child ID kit enables parents to provide immediate and essential information for the search, recover, and rescue of a missing child. Follow these tips to build a DNA kit for your child.
---
---
---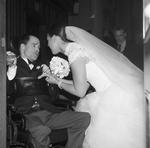 Everyday Heroes: Inspiring Individuals with Disabilities
by NYMetroParents Staff - March 18, 2014

Meet seven area individuals whose special needs, from cerebral palsy to Down syndrome, have not defined them. Their families deserve plenty of credit for their achievements, for sure, yet it's their heart, determination, and personality that deserve to be emulated.
---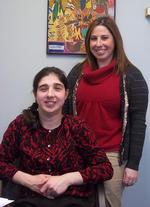 Everyday Heroes: Meet Courtney Raible
by NYMetroParents Staff - March 18, 2014

Busy, busy: With a four-day-a-week job, a regular volunteering gig, volleyball, bingo, theater, and more, this developmentally delayed young lady is never bored, and always determined.
---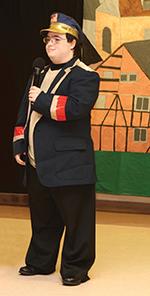 Everyday Heroes: Meet Joshua Eber
by NYMetroParents Staff - March 18, 2014

Joshua Eber, an accomplished Rockland-based actor who happens to have Down syndrome, is a role model and a downright happy guy. Joshua has defied many medical expectations throughout his life in order to pursue his passion for performing.
---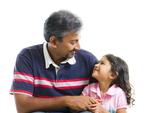 Camp Fire USA Encourages Adults to Celebrate Children
by NYMetroParents Staff - March 18, 2014

On what has been dubbed Absolutely Incredible Kid Day, Camp Fire USA, a national youth program, asks adults across America to write a letter to encourage kids in their lives.
---
Eastern Jungle Gym Swing Set Giveaway
by NYMetroParents Staff - March 13, 2014

Eastern Jungle Gym, a leading manufacturer of cedar swing sets, is kicking off their "Swing Into Spring" swing set giveaway contest. Read below for your chance to win an Eastern Jungle Gym swing set.
---
---
2014 Michael Yasick ADHD Scholarship by Shire
by NYMetroParents Staff - March 10, 2014

Shire, a company dedicated to helping those with life-altering conditions lead better lives, has added two scholarships to their 2014 Michael Yasick ADHD Scholarship. In memory of Michael Yasick, the awards will go to students who are 25 years of age and older and are attending or returning to college as undergraduates.
---
Overnight Respite Programs for Children with Special Needs in the NYC Area
by NYMetroParents Staff - March 10, 2014

If your child has special needs, an overnight respite program can provide some much needed relief. Here, we put together a list of places that offer overnight respite for children in the NYC area, including Long Island and Westchester, Rockland, and Fairfield counties.
---
---
Regular Family Routines May Impact Children's Social-Emotional Health
by NYMetroParents Staff - March 04, 2014

A study at the Children's Evaluation and Rehabilitation Center at Albert Einstein College of Medicine of Yeshiva University shows that children who sped time with their family reading books or eating dinner have higher social-emotional health, which translates to children's success in school and life.
---