---
National School Choice Week 2014
by NYMetroParents Staff - January 23, 2014

From January 26-February 1, 2014, Americans will celebrate National School Choice week where parents have the freedom to choose their children's school, and bring awareness to communities lacking school choice. There will be over 5,500 events across the country to celebrate National School Choice Week.
---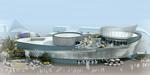 Ocean Wonders: Sharks! to Open at New York Aquarium in 2016
by NYMetroParents Staff - January 21, 2014

Ocean Wonders: Sharks!, a new 57,000-square-foot building that will house more than 115 species of marine wildlife, is set to open at the New York Aquarium in Coney Island in 2016. The project was delayed due to Hurricane Sandy.
---
Miriam Chu's Famous Pork Rib Recipe
by NYMetroParents Staff - January 17, 2014

Miriam Chu knows how to fuel a successful athlete like her daughter, U.S. women's hockey player and four-time Olympian Julie Chu. This delicious pork rib recipe is great for busy families who need an easy and nutritious dinner. Go for your own gold in the kitchen with this recipe!
---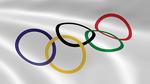 2014 Sochi Winter Olympics Special
by NYMetroParents Staff - January 17, 2014

The 2014 Winter Olympics in Sochi, Russia begin this month—catch the games on NBC! We've got the scoop on ways your family can catch the Olympic spirit without traveling across the globe, Olympic fun with Elmo and Sesame Street, an interview with Fairfield, CT, resident Julie Chu who is competing on the U.S. Women's Ice Hockey team, and eight other local athletes competing in the 2014 winter games. Plus, Chu's mom's pork rib recipe.
---
---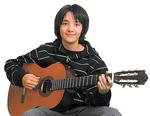 Sage Music School Opens Second Location in Greenpoint
by NYMetroParents Staff - January 07, 2014

Sage Music, a music school based in Queens, recently opened a music school in Brooklyn. Sage Music offers guitar, violin, cello, piano, and voice lessons and uses traditional music instruction combined with psychology, holistic approaches to health and well-being, and communal creativity.
---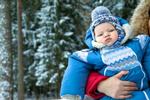 Five Tips to Keep Your Child Safe in The Car this Winter
by NYMetroParents Staff - January 06, 2014

Clek, a Canadian car seat company, shares five tips to keep your child safe in the car during the winter. The tips include what winter outerwear your child should not be wearing in the car seat and tips to stay warm.
---
---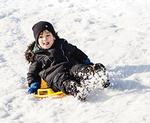 Where to Go Sledding in the NYC Area
by NYMetroParents Staff - January 08, 2014

Wondering where to go sledding in the New York City area? Look no further. Be prepared for snow day fun with our roundup of local sledding hills in Manhattan, Brooklyn, Queens, Long Island, Westchester County, and Fairfield County, CT.
---
Cheating: The Facts
by NYMetroParents Staff - January 02, 2014

Nationwide, cheating in schools is on the rise. Learn all about academic dishonesty and what it means for your student with these facts from NoCheating.org
---
Stop Bickering and Stay Connected Through the Holidays
by NYMetroParents Staff - December 30, 2013

The holidays can be tough for couples. The intense dose of all the stuff that's already stressful — family, finances,"fun" (i.e., obligatory) activities — can bring familiar patterns of conflict to the surface. Here, Dr. Brent Bradley and Dr. James Furrow offer tips on sidestepping seasonal landmines and forging a stronger relationship.
---
---
---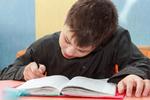 The Common Core Effect: Resources for Parents
by NYMetroParents Staff - December 19, 2013

We've compiled a list of resources for parents to learn more about the Common Core State Standards and the impact it will have on your child's education.
---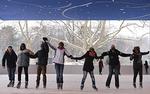 Lakeside at Prospect Park to Host Grand Opening Weekend
by NYMetroParents Staff - December 19, 2013

The LeFrak Center at Lakeside at Prospect Park, Brooklyn's newest destination for year-round family fun, opens to the public Friday, Dec. 20 and will host a grand opening weekend full of ice-skating, music performances, Disney on Ice ticket giveaways, and more.
---
Popular Baby Names in 2014: Top 5 Trends Predicted
by NYMetroParents Staff - December 16, 2013

The experts at Belly Ballot, a social baby names website, have predicted the top 5 baby name trends for 2014. Find out which names are going to be most popular among new parents this year and which names are falling on the popularity scale.
---
Ask the Expert: Advice for Coaching Your Child's Team
by NYMetroParents Staff - December 12, 2013

Soccer Friends USA co-owner and coach Sean Peckett kicks up great advice for coaching youth sports teams, from tips for coaching your own kids to promoting good sportsmanship for every athlete on the team.
---
---
---
---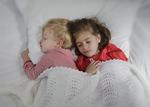 National Sleep Foundation Released First International Bedroom Poll
by NYMetroParents Staff - December 04, 2013

The National Sleep Foundation recently released information from its 2013 International Bedroom Poll. Find out where the U.S. falls compared to other countries in terms of sleep habits and bedtime routines. The foundation also provides tips for making a good sleep environment and how to improve your sleep.
---
---
---
Choosing The Right Holiday Toy
by NYMetroParents Staff - December 02, 2013

Pediatric occupational therapists say items that focus on motor skill development, cognitive learning provide best value when it comes to kids. Ask yourself these 8 questions when buying holiday toys for your children.
---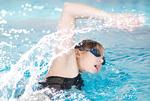 Ask the Expert: Should My Child Specialize in a Single Sport?
by NYMetroParents Staff - December 02, 2013

Wondering if your child is too young to specialize in one sport? Monica Holmes, founder of a youth fitness consulting firm in Harlem, explains what age is best to begin specialization and why your child should try out multiple sports at first.
---