---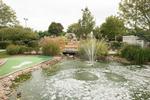 Mini Golf Courses in Fairfield County
by NYMetroParents Staff - May 20, 2013

A guide to miniature golf courses in Fairfield County, CT, including indoor and outdoor mini golf in Bridgeport, Brookfield, Danbury, Norwalk, Ridgefield, and Shelton, Connecticut. You'll find address, contact info, hours, and prices for each location.
---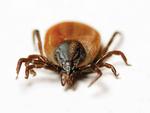 Tips to Protect Your Family and Pets from Lyme Disease
by NYMetroParents Staff - April 29, 2013

In honor of May being Lyme disease awareness month, Insect Shield Repellant Technology shares four tips for protecting yourself, your family, and your pets from ticks and preventing Lyme disease.
---
---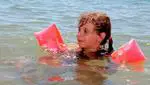 Ask The Expert: Swim and Water Safety For Kids This Summer
by NYMetroParents Staff - April 29, 2013

Summer is right around the corner, and that means pools, beaches, and water sports galore. But when you spend time near the water with your kids, the number one thought for many parents is water safety. As temperatures begin to heat up and Memorial Day weekend is in sight, it's time to increase awareness about the importance of learning to swim. Swimways, a leading manufacturer of pool and outdoor recreational products, is hosting National Learn to Swim Day on Saturday, May 18. In honor of this educational campaign, Simways is partnering with Mario Vittone, former Coast Guard Helicopter Rescue Swimmer. Vittone spoke with us about the best ways to keep your kids safe and to prevent drowning when it comes to water safety.
---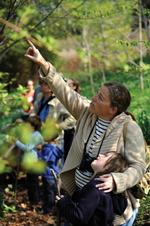 22 Fun Things to Do for Mother's Day in NYC
by NYMetroParents Staff - April 25, 2013

Our list of 22 fun and low-cost things to do for Mother's Day 2013 in New York City includes outdoor activities, special shows, kids' workshops, and more things to do for the holiday in the Bronx, Brooklyn, Manhattan, and Queens.
---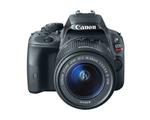 Your Child Could Be Our Next Cover Model!
by NYMetroParents Staff - May 05, 2014

Will your child be our next cover model? Enter your child's photo for his or her chance to be on the cover of parenting magazines by NYMetroParents, including Big Apple Parent, Brooklyn Parent, Queens Parent, and Westchester Parent.
---
---
---
---
Keep or Toss: Tips for Organizing Financial Records
by NYMetroParents Staff - April 18, 2013

The Better Business Bureau provides tips on how to organize financial records. Learn if you should throw away credit card receipts, keep canceled checks, and advice for keeping your financial paperwork in order.
---
---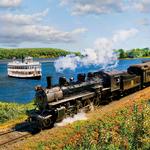 A Guide to Train Exhibits, Museums, and Rides for Kids in the NYC Area
by NYMetroParents Staff - April 15, 2013

Take a trip with your family to a railroad museum or train exhibit in the New York City area, including Manhattan, Brooklyn, Westchester, and beyond, where young and old train lovers can ride trains and explore the scenic area aboard a train.
---
---
---
Tips for Spring Wildlife Gardening with Kids
by NYMetroParents Staff - April 10, 2013

Teach your kids how to garden this spring with 16 tips from The National Wildlife Federation. Learn about choosing the right plant for your garden, types of soil, and which birds are attracted to certain plants. Wildlife gardening can be a fun activity for the entire family.
---
---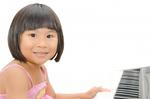 Ask the Expert: What Type of Piano Should My Young Child Begin Lessons On?
by NYMetroParents Staff - April 08, 2013

For many of you raising children in New York City, you know that lack of space is more than a minor issue. When you don't have room for a piano in your own home, what is your next best option? Founder and director of New York Piano School reveals which portable keyboards are your best bet when your young child starts his beginner piano lessons.
---
---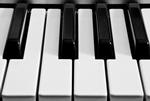 Ask the Expert: At What Age Should My Child Begin Piano Lessons?
by NYMetroParents Staff - April 08, 2013

Founder and artistic director of the New York Piano School says the optimal age to begin piano lessons is 6 years old. She explains why and also recommends how frequently your child should have lessons to ensure the most learning without feeling overwhelmed by the piano lesson.
---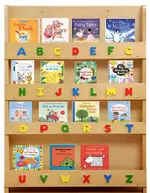 Celebrate World Book Day April 23
by NYMetroParents Staff - April 08, 2013

Celebrate World Book Day on April 23 by reading with your children with a new collection of children's books that you can win from Tidy Bookcases and Usborne Books & More.
---
---
---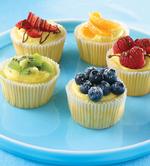 Recipe: Easy Cheesecake Cupcakes
by NYMetroParents Staff - March 29, 2013

Make these easy mini cheesecakes in muffin tins for delicious cheesecake cupcakes! Use traditional vanilla and almond flavors, or substitute in lemon, chocolate, or berries for a fun twist.
---
---
Tips for Teaching Kids About Credit Cards
by NYMetroParents Staff - March 29, 2013

Learn tips for teaching your kids and teens about credit cards and financial responsibility. Kids today are using their parents' credit cards for purchasing smart phone and iPhone apps without knowing the consequences of credit card spending and debt. Jeff Hindenach offers advice for explaining credit cards to kids, from credit card debt, to responsible spending, and teaching your children how to budget their finances at an early age.
---