---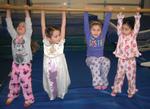 Long Island Collects Pajamas for Kids in Need
by NYMetroParents Staff - March 01, 2013

M.A.T.S.S. Kids' Gym & Early Childcare Education Program collected children's pajamas in Syosset and Bellmore on Long Island to help bring new pajamas to kids in need through the L.I. Pajama Program, a local nonprofit.
---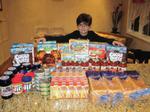 Long Island's Top Youth Volunteers Head to D.C.
by NYMetroParents Staff - February 28, 2013

Two young Long Islanders of Nassau County will head to Washington, D.C. to join nominees for America's top youth volunteers of 2013. The two have been awarded the Prudential Spirit of Community Award for their dedication to volunteering in the Long Island community.
---
---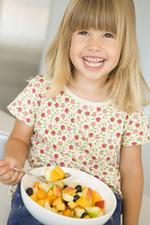 'Take Your Place' to End Hunger in America
by NYMetroParents Staff - February 28, 2013

The Take Your Place campaign launches nationwide March 1 to provide actions people can take on a national and local level to help end hunger and food insecurity in America. Through the campaign, you're just a click away from making a difference.
---
New York Aquarium Plans Partial Reopening in Spring
by NYMetroParents Staff - February 27, 2013

When Hurricane Sandy struck the Northeast, it caused extensive damage to the Wildlife Conservation Society's New York Aquarium located in Coney Island and its many neighbors. The aquarium is slated to partially open in spring and will include a fully remodeled Aquatheater with a new sea lion demonstration.
---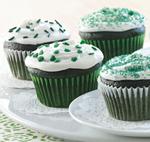 Recipe: Green Velvet Cupcakes with Vanilla-Mint Frosting
by NYMetroParents Staff - February 27, 2013

Love red velvet cupcakes? Try this easy recipe to turn them into green velvet cupcakes topped with a refreshing, mint-green cream cheese frosting. They're the perfect treat for St. Patrick's Day or any other spring holiday party.
---
---
---
---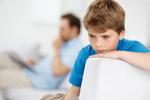 Don't Miss: Anderson Cooper Special on Bullies Premieres on CNN
by NYMetroParents Staff - February 22, 2013

Part of a week-long programming on CNN and CNN.com, The Bully Effect: An Anderson Cooper Special premieres Thursday, Feb. 28 and addresses how the bullying problem is affecting children in school today, and what parents can do about bullying in schools.
---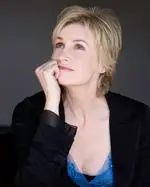 Jane Lynch Will Join Broadway's 'Annie' in May
by NYMetroParents Staff - February 22, 2013

Award-winning actress Jane Lynch of the hit show "Glee" will make her Broadway debut May 16 as Ms. Hannigan in the current revival of "Annie" playing at the Palace Theatre in New York City.
---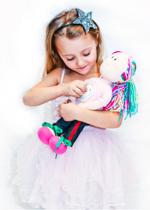 New Dolls Teach Kids About Time and Patience
by NYMetroParents Staff - February 21, 2013

A mom from Trumbull, Connecticut in Fairfield County creates a new line of dolls, "Time IN Doll" that teach kids about time and patience.
---
---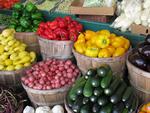 Four NYC Neighborhoods to Receive Better Access to Healthy Foods
by NYMetroParents Staff - February 21, 2013

A new program will expand access to healthy food in four New York City neighborhoods over the next three years, with a focus on improving the lives of low-income families in disadvantaged areas of Manhattan, Brooklyn, and the Bronx.
---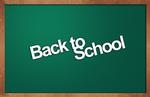 New York City Bus Strike Is Finally Over
by NYMetroParents Staff - February 20, 2013

As of Wednesday, Feb. 20, New York City's school bus strike is finally over, and school buses will resume full service to New York City public school children for the first time in five weeks. Here is some important information from the NYC Department of Education (DOE) that will help make the transition back to yellow bus service as smooth as possible.
---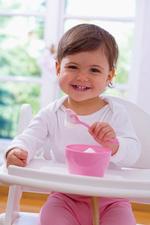 Is Your Baby Ready for Solid Foods?
by NYMetroParents Staff - February 19, 2013

One of the first milestones in a child's life is graduating to solid foods. But how do you know if your little one is ready for solid foods? And what foods should you be giving him or her? Here's what you need to know.
---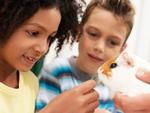 5 Tips for Choosing a Small Pet for Your Family
by NYMetroParents Staff - February 19, 2013

Thinking about getting a small pet like a hamster, gerbil, or guinea pig for your kids? Here are 5 tips from the experts at PetSmart on how to choose the right pet, including advice on these small pets' habits, diets, and exercise needs.
---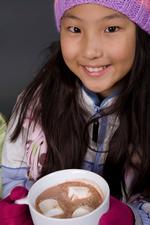 2013 Winter Festivals in New York State
by NYMetroParents Staff - February 14, 2013

Celebrate winter at these family-friendly festivals and carnivals across New York State, from a Winterfest on Long Island to a month-long Winter Carnival in Lake George, a wine and dessert festival in the Finger Lakes, an ice wine celebration near Rochester, and more.
---
10 Tips for an Easy, Quick Move with Children
by NYMetroParents Staff - February 13, 2013

Moving with young children can be stressful. You have to consider packing toys, books, and clothes, while considering which schools, sports, and dance programs to enroll your children in, many of which have deadlines for you to make your move! If you're on a time crunch to move before your kids start school, Unpakt, the authoritative voice on moving and online tool to manage your move, has compiled a list of tips to help you and your children make an easier move.
---
---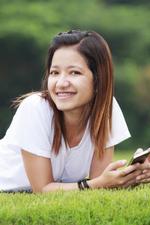 Web-Based Sexting Diversion and Cellphone Safety Course Now Available
by NYMetroParents Staff - February 11, 2013

Your teen has a cellphone, but is she using it safely? COURTEducation Online recently launched a web-based program to education teens about the dangers and consequences of sexting. The program aims to prevent teens from sexting and having promiscuous online behaviors that could harm or have legal consequences.
---
---
---
Harlem Globetrotters Begins New Bullying Prevention Program
by NYMetroParents Staff - February 07, 2013

The Harlem Globetrotters announced a new bullying prevention program with the National Campaign to Stop Violence called "The ABCs of Bullying Prevention" to provide young kids and teachers tools to stop the bullying in our society.
---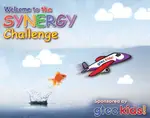 Contest Asks Kids to Create Positive Change in Westchester
by NYMetroParents Staff - February 06, 2013

G-tec Kids, an after-school enrichment program for gifted and talented children of Westchester County and advocacy group Synergy Westchester have partnered to sponsor a competition for kids in the community, challenging them to think critically about creating positive change in Westchester.
---