---
Curtain up!
by Alison Hogan - March 12, 2007

The (almost) new A Class Act also offers New York City kids something unique in its acting classes — the opportunity to train with Broadway professionals.
---
Sweet Dreams
by Alison Hogan - February 01, 2007

Armonk mom sings for children in distress.
---
Kids sick? Now, House Calls!
by Alison Hogan - January 31, 2007

Naomi Friedman is a physician associate who has been making house calls for a while, but because of the demand, just expanded her practice to include children.
---
Into The Gym — And Sticking To It!
by Alison Hogan - December 29, 2006

How does a parent ensure that kids will enjoy a structured workout environment enough to stick with it?
---
---
20/20 LEARNING: Kids & Vision
by Alison Hogan - September 07, 2006

The National Institute for Occupational Safety and Health has coined the new term, Computer Vision Syndrome (CVS).
---
Baby Shower Redux
by Alison Hogan - August 21, 2006

Can you stand another baby shower? Cliques of women nattering among themselves until the present -opening begins, with its requisite ooohs and aaahs over the gross materialism encased in buttons and bows.
---
Lighten That Load! What parents should know about backpacks
by Alison Hogan - September 07, 2006

If your backpack-lugging child looked like Quasimodo last year and has no plans to lighten his load this school year, there will be little comfort in the knowledge that half of all students who sling backpacks over their shoulders carry twice the recommended weight on their backs, according to spine specialists.
---

Bring on the Bling!
by Alison Hogan - August 17, 2006

The latest entry into the kids' clothing biz is Putnam Valley mom, Kimberly Scialdone.
---
Soaring Visions
by Alison Hogan - August 02, 2006

Where can you take the kids to see boats bobbing on water, filled to the brim with vegetables made of glass? Or to see kites a-flutter, indoors and out?
---
The Right Pursuit at the Right Time
by Alison Hogan - July 27, 2006

As parents, we want to be able to expose our children to the arts, or to sports, but we also want to make sure our kids can maximize their experiences by starting them at the right time. We went to the experts to ask that important question: When is the right time to start?
---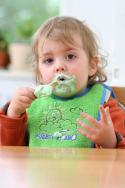 IS YOUR TODDLER GETTING ENOUGH CALCIUM?
by Alison Hogan - July 20, 2006

The American Academy of Pediatrics (AAP) is now urging the nation's pediatricians to start checking on whether kids are getting enough calcium starting in the toddler years.
---
Fired up — guaranteed!
by Alison Hogan - July 17, 2006

Have you ever run out of propane in the middle of barbecuing?
---

KIDS WITHOUT MANNERS - or parents who don't know the difference?
by Alison Hogan - May 02, 2006

It's there in the fellow subway traveler a few inches away who coughs in your direction without covering his mouth, in the woman on the bus speaking loudly into her cell phone for the entire ride uptown, and in the group of high school girls laughing and gossiping loudly and making everyone's heads turn.
---
Family Financial Update
by Alison Hogan - March 31, 2006

The financial experts have differing points of view when it comes to kids and allowances — always debating whether to give $5 or ten.
---
Innovative schools top Hemphill's latest list
by Alison Hogan - January 25, 2006

If you're thinking ahead to high school, and continuing to go public (or maybe switching from private school into the public realm), New York City journalist Clara Hemphill continues to offer solace with a recently updated version of her excellent resource book, New York City's Best Public High Schools: A Parents' Guide (Teachers College Press, $19.95).
---
Keep your eye on the ball!
by Alison Hogan - April 21, 1999

As the baseball season opens, and you're thinking about scraped knees, thighs and shins, don't forget the face - an area of most concern to eye doctors and dentists.
---
It's winter ... time to think 'summer camp'!
by Alison Hogan - December 21, 1999

It may be hard to think right now about our kids T-shirted in canoes, or wearing shorts and swinging a baseball bat, because summertime is not just around the corner. But now is the time to start thinking about summertime camp plans ...
---
Philadelphia goes Phestive!
by Alison Hogan - December 21, 2001

If you're planning a holiday break closer to home this year, Philadelphia is going all out to attract visitors with its new Philadelphia Holiday Festival.
---
Cat-eye contacts? Beware!
by Alison Hogan - January 21, 1995

The latest fashion fad could end up scarring young people permanently - and we're not talking tattoos this time. The latest look - particularly among the club-going set - is striped, polka dot and tiger eyes, achieved with funky, new, colored contact lenses. It's a stand-out look - but eye professionals are seeing more and more infections, and there's a chance blindness could result.
---
---
Be a grandmother? Why would I want to?
by Alison Hogan - January 21, 1995

Just when you thought you knew it all ... comes word from the experts on baby feeding: most mothers and mothers-to-be "are seriously uninformed about five basic infant nutritional practices."
---
Kids in the hospital
by Alison Hogan - April 21, 2000

When children are hospitalized, it's most frequently for asthma and ear infections like pneumonia and bronchitis, according to a new governmental report.
---