---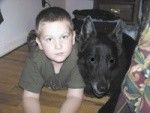 What Pet is Right for Your Family?
by Alison Reiser - August 14, 2009

What if your kid is nagging you for a pet, or you simply want her to grow up with an animal companion? How do you pick the right one?
---
---
---
---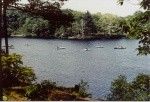 Rockland's Big Backyard - Bear Mountain State Park
by Alison Reiser - April 20, 2009

If you aren't looking for anything as challenging as the Rockies or K2 for your family, Bear Mountain State Park has plenty to offer year-round when it comes to affordable family-friendly activities and relaxing recreation.
---
Celebrating the Hudson's 400th
by Alison Reiser - March 07, 2009

Throughout the years – and throughout the seasons – the river has been a lifeline between New York City and the communities upstate.
---

JCC expands — in Nyack
by Alison Reiser - March 01, 2008

More than 5,000 people came out in December for the grand opening of the new Jewish Community Center (JCC) Rockland. The modern, 135,000 square foot facility is located on a 15-acre campus on West Nyack Road. It replaces a smaller JCC facility that opened its doors 19 years ago.
---