Back to Author Page...
Dr. Susan Bartell is America's No. 1 family psychologist. Having earned her PsyD. from Brandeis University, she is a media expert, frequently seen on CBS, ABC, FOX, and CNN. Dr. Bartell is the author of seven books, including the highly-acclaimed The Top 50 Questions Kids Ask. She also founded two websites, girlsonlyweightloss.com and Havinganotherbaby.com. You can learn more about her at drsusanbartell.com.
Email Dr. Susan Bartell
---
How to Pack a Healthy and Yummy School Lunch
by Dr. Susan Bartell - September 14, 2009

Dr. Susan Bartell, author of the new book "Dr. Susan's Fit and Fun Family Action Plan," gives tips for moms and dads on packing a healthy school lunch that their kids with actually eat.
---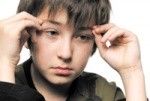 Less Stress for Back-to-School Success
by Dr. Susan Bartell - August 28, 2009

Whether we like it or not, the lazy days of summer eventually give way to back-to-school frenzy. This can be a stressful transition — for kids and parents
---
Movie Ratings for Kids...
by Dr. Susan Bartell - June 22, 2009

Taking your child, no matter his age, to movies for which he is not emotionally ready is a very big deal. This is the perfect time to think about the type of movies you will allow your child to see and how to communicate this...
---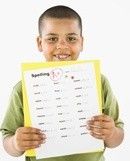 How to Paper Purge at the End of the School Year
by Dr. Susan Bartell - May 20, 2009

As the end of the school year approaches, artistic creations, book reports, poster boards, folders and workbooks arrive home. Your child hands each one to you with an expectant look on his face: "You're going to keep this, right?"
---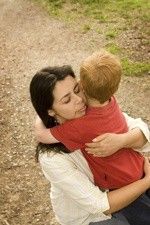 Beating Homesickness at Camp
by Dr. Susan Bartell - April 13, 2009

Homesickness should not be a deterrent to sending your child to camp. By following some simple strategies, you can help your child develop the skills needed to combat it.
---
Accidents and Anger
by Dr. Susan Bartell - March 03, 2009

It is normal to feel angry when your child accidentally or carelessly breaks or ruins a precious object. However, an impulsive expression of anger will likely cause your child to feel guilty with no way to correct the situation.
---
---
Moments of Meaning During the Holiday Rush
by Dr. Susan Bartell - November 16, 2009

I admit it. I love the holiday season, which seems to be getting longer each year. I love it all! But what I don't like is that all the material aspects of 'the season' are making it more difficult for me — and you — to instill in our children a deeper, more spiritual feeling connected to whichever holiday we observe
---
Kids and the Flu
by Dr. Susan Bartell - November 13, 2008

Sick children should stay at home and not spread germs in school.
---
---
Lessons in Lunch
by Dr. Susan Bartell - September 10, 2008

Making school lunch for my three kids was always the biggest drudge of my week. Then about three years ago, it occurred to us that at 7, 9 and 11 years old, our children were capable of making their own lunches. We were free!
---
How to Handle Boredom: Beat the Summer Blues
by Dr. Susan Bartell - June 25, 2008

I've taken an informal poll and discovered that the words "I'm bored" exasperate parents more than any others uttered by their children. More than cursing; more than whining; more than bickering with siblings.
---
Superheroes: A Teachable Moment
by Dr. Susan Bartell - May 28, 2008

Are you a superhero? You probably are because parents work hard and sacrifice to give their kids a better life. If your children don't know you are a superhero, it's time to teach them.
---