---
When Clowns Create
by Judy Antell - August 30, 2006

The book of Genesis gets a radical make-over in Creation: A Clown Show — a limited engagement, playing through September 10, which offers a unique take on Biblical stories
---

Through the Glass Ceiling
by Judy Antell - August 30, 2006

The Top of the Rock Observation Deck, at 30 Rockefeller Plaza, re-opened in November, 2005, beckons with its panoramic views, outdoor platforms, and light shows
---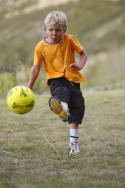 KICK THAT BALL!
by Judy Antell - September 23, 2006

Not far behind the start of school is the beginning of the soccer season. For many parents and kids, this means several games each weekend, and for those on travel teams, multiple mid-week practices.
---
Fort Greene Fiesta
by Judy Antell - August 23, 2006

There are kids' restaurants and then there are kids' restaurants. Parents are so thrilled to find a place they can bring a baby that they may continue patronizing a restaurant their child has long outgrown.
---
---
Mom, Starring Cheryl Hines
by Judy Antell - August 17, 2006

'Curb Your Entusiasm's Cheryl Hines says: "I have to keep reminding myself when I've had a busy day or am stressed about something — check it at the door. There is no place at home for it."
---
Phil's Genesis — Dad & Disney
by Judy Antell - August 16, 2006

When you consider that Elton John and Tim Rice began the tradition of Brits on Broadway, at least as far as Disney musicals are concerned, it would seem that fellow Englishman Phil Collins is continuing the trend.
---
Leave It To The Experts
by Judy Antell - September 07, 2006

I don't remember any debates about homework when I was a kid. You got homework. You did it.
---
September Reviews
by Judy Antell - August 14, 2006

The latest from Winnie the Pooh and The Big Bad Wolf!
---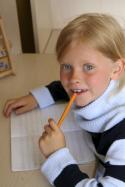 GIFTED KIDS — What To Know So Your Child Isn't Overlooked
by Judy Antell - September 07, 2006

It's not so easy being gifted. While it may seem that gifted kids should be able to do well in any setting, parents, researchers, and specialists who advocate for this sometimes overlooked group point out that many of our brightest child minds become bored, frustrated, and tuned out.
---

Surrounded by Squamates
by Judy Antell - August 01, 2006

Squeamish about snakes? You may be interested to learn that you are actually afraid of squamates, a group that includes snakes and lizards. They are the focus of a new exhibit, 'Lizards and Snakes: Alive!' at the American Museum of Natural History.
---
Washington D.C. — A Spy's Eye View
by Judy Antell - July 27, 2006

Going to D.C. for the weekend should not be a hard sell to the kids, but a certain 14-year-old preferred to go to the beach rather than take yet another visit to the nation's capital. Too bad — she missed out on new attractions.
---
A Plum Idea
by Judy Antell - July 26, 2006

Moms want the best for their kids. When they can't find what they want, they make their own. That's how Plum Organics was born.
---
Where The Kids Are
by Judy Antell - July 24, 2006

Once your child starts school, you are not even close to being done with making decisions. Afterschool is the next hurdle to clear.
---
---
The Working Mom Connection
by Judy Antell - July 21, 2006

For many new mothers, the playground or a daytime Mommy & Me class is the place to connect with other moms. But for those who go right back to their jobs, there is often no sense of community.
---
HOW POSH ARE YOU?
by Judy Antell - July 20, 2006

Latest in the 'hot news for ultra savvy moms' stakes is a new website. Posh Mom is a collaboration between Jara Negrin and Amy Nebens, two moms who met through their children's preschool.
---
CROSS THAT BRIDGE
by Judy Antell - July 19, 2006

Most of us think of the Triborough Bridge as a necessary evil, but there was a time when it was truly celebrated. Now, for its 70th anniversary, it is being feted anew at the New York Transit Museum.
---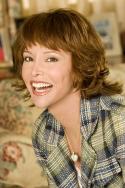 FACE TO FACE WITH VICKI
by Judy Antell - July 19, 2006

If you've read one of Vicki Iovine's 'girlfriend' books — and unless you are recovering from painful episiotomy stitches and it hurts to laugh — you may consider Vicki a soulmate.
---
A GOOD BOOK
by Judy Antell - July 18, 2006

I'll never forget the day my oldest daughter, Hallie, learned to read. We had planned to go to the Fifth Avenue book fair, appropriately enough, when she wanted to sit on our stoop and look at a book. And suddenly, she 'cracked the code'.
---
Ticked off!
by Judy Antell - July 14, 2006

We love summer! We hate having to do tick checks! Dr. Joseph Licata, a Manhattan pediatrician offers some great tick-dealing tips!
---
SUMMER OUTINGS — ON THE WATER
by Judy Antell - July 12, 2006

Despite living on an island, most NYC residents don't think of taking to the water for leisure. But there is so much to do on the water with your kids that it is shame to ignore this amenity.
---
WELCOME NEIGHBOR
by Judy Antell - July 11, 2006

Sesame Street starts its 37th season August 14, focusing on getting preschoolers ready for a classroom.
---
On the Move
by Judy Antell - July 06, 2006

Helping kids cope when you're moving house
---
New Kids
by Judy Antell - June 29, 2006

The New York Public Library's 115th Street Library just reopened after a $4 million renovation. The re-do of the1908 McKim, Mead & White building includes both restoration of original architectural details and the latest technology, with new computers for library visitors, new electrical systems and elevator, and new exterior stairs.
---