---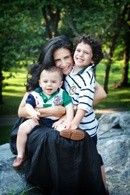 MomBiz: Divalysscious Moms In Support of "Me" Time
by Julie Ruggiero - July 14, 2009

After having her first child, Lyss Stern realized that while there were so many places just for kids, there wasn't anything for moms who wanted to look and feel fabulous. So in 2004, Stern launched Divalysscious Moms...
---
---
---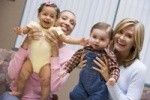 How To Make Mommy Friends
by Julie Ruggiero - July 10, 2009

You're not going to meet anyone staying in your house all day, so put baby in the stroller and get moving!
---
---
Mom Biz: Jennifer Lenkowsky Climbing The Corporate Ladder
by Julie Ruggiero - June 22, 2009

An assistant to celebrities like Joan Lunden and Ronald Perlman, Jennifer Lenkowsky parlayed her experience into a successful recruiting career, and ultimately opened her own boutique firm, The Corporate Ladder.
---
The Recruiter
by Julie Ruggiero - June 15, 2009

With a boutique firm that places administrative and domestic staff for corporations and celebrities, Jennifer Lenkowsky found work-life balance
---
---
Day Trips: Rye Playland in Westchester
by Julie Ruggiero - May 22, 2009

For more than 80 years, Rye Playland — America's first completely planned amusement park and a National Historic Landmark — has created memories for generations of Westchester families.
---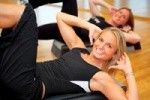 Moms DO Have the Time to Work Out
by Julie Ruggiero - May 21, 2009

"Pregnancy and childbirth place extreme stresses on the body, so exercise will not only help you get your energy back but also get you back to your pre-pregnancy body," says Sue Fleming, creator of the Buff Fitness® workout regimen.
---
Classic Toys in the 21st Century
by Julie Ruggiero - May 15, 2009

This year marks major birthdays for many favorite toys. In 2009, Pinocchio celebrates his 70th birthday and Barbie her 50th; the Teenage Mutant Ninja Turtles turn 25, and SpongeBob is already 10.
---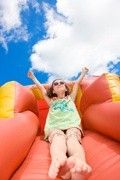 Family Fun Day in Westchester
by Julie Ruggiero - May 14, 2009

ave an enjoyable day out with the whole family and support a worthy cause at the same time, at the Community YMCA of Northern Westchester's 7th Annual Family Fun Day.
---
What's on the momAgenda?
by Julie Ruggiero - May 08, 2009

Nina Restiericreated momAgenda, a functional and stylish line of organizational products that have helped millions of other moms set their schedules straight.
---
---
---
---
---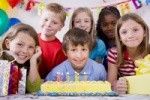 Birthday Parties: Etiquette for Throwing & Going
by Julie Ruggiero - April 02, 2009

Countess Luann deLesseps, star of "The Real Housewives of New York City" & author of "Class with the Countess — How to Live with Elegance & Flair", & Patricia Fitzpatrick, founder & president of The Etiquette School of New York, weigh in on the dos & don'ts of hosting & attending birthday parties.
---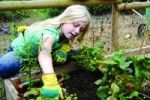 Prune Your Favorite Park in Westchester
by Julie Ruggiero - March 31, 2009

The 15th annual Pitch In for Parks will be held at all Westchester County parks, pathways, and nature preserves on Sunday, April 19.
---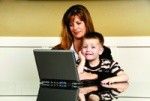 Bring Your Child To Work
by Julie Ruggiero - March 27, 2009

The 17th annual Take Our Daughters and Sons to Work Day® will be celebrated on Thursday, April 23.
---
---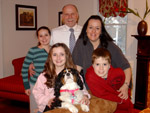 Business of Parenting: The Sweet Success of Little Scoops
by Julie Ruggiero - March 20, 2009

In 2002, Michelle Violetto, of Tappan, and her business partner, opened Little Scoops, a 50's retro-style party venue & ice cream parlor in Blauvelt. Within the first month of their grand opening, Little Scoops became "the" place for kids' birthdays.
---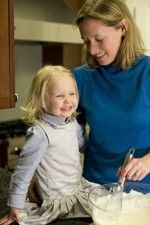 How Sweet It Is: Tribeca Treats' Rachel Thebault
by Julie Ruggiero - March 17, 2009

An investment banker with no formal training in the culinary arts, Rachel decided to try a recipe for mint crunch truffles. Read on to find out how Rachel turned her passion for sweets into Tribeca Treats.
---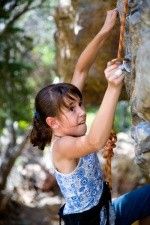 Camp & Summer Program Options That Are Just Right
by Julie Ruggiero - March 09, 2009

Summer is right around the corner and now is the time to start planning for your child's summer camp experience. But where should you start and what should you know?
---
Girls Inc.: Empowering Girls in Westchester
by Julie Ruggiero - March 07, 2009

Launched just one year ago, Girls Inc. Westchester, an affiliate of the national nonprofit that started in 1864, has made significant strides in empowering girls and young women in the community.
---
| | |
| --- | --- |
| Articles Found: 34 | Result Page: ( 1 2) Next » |