Back to Author Page...
Kaitlin Ahern is Deputy Editor of NYMetroParents. She currently lives in Park Slope, Brooklyn. Kaitlin has a degree in magazine journalism from Syracuse University.
Email Kaitlin Ahern
---
Joe Bastianich Shares the Recipe to Win MasterChef Junior
by Kaitlin Ahern - October 23, 2014

Joe Bastianich is a local dad, restaurateur, and judge of MasterChef Junior on FOX. Here, he dishes on what makes kids stand out in the competition and the skills they need to win, plus some advice for budding young chefs.
---
---
---
---
---
Meet the New, Older Dora the Explorer
by Kaitlin Ahern - July 28, 2014

Valerie Walsh Valdes, the NYC co-creator of Dora the Explorer discusses her inspiration for creating an older Dora and the new show "Dora and Friends: Into the City", plus Fatima Ptacek, a Queens kid who voices Dora, gives us the inside scoop on the older character.
---
Pro Tips for Kids Auditioning for Broadway Roles
by Kaitlin Ahern - July 25, 2014

For kids who want to audition for professional acting roles on Broadway or even in TV or film, we've got the best advice from pro casting directors on how to stand out from the crowd and make the most of each audition and callback.
---
10 Tips to Help Kids Ace Theater Auditions
by Kaitlin Ahern - July 25, 2014

Is your child trying out for a school play or community theater show? Get tips from casting directors on how to help your kid ace the audition, including how to prepare the right song and monologue, calm nerves and stage fright, and deal with disappointment if your child doesn't get the role.
---
---
---
Top 20 Spring Activities in Rockland County
by Kaitlin Ahern - June 13, 2014

Enjoy the spring season in Rockland County with our top 20 best spring activities in Rockland County, including activities in Ramapo, Nyack, Orangetown, Clarkstown, and Haverstraw. Find fun, local things to do in Rockland this spring, including the St. Patrick's Day Parade, the Ringling Bros. and Barnum & Bailey Circus coming to town, and a local zoo's annual Sheep Shearing event.
---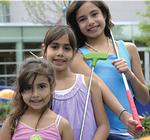 Where to Watch and Play Sports This Summer
by Kaitlin Ahern - May 30, 2014

Summer is the time for some good, clean fun with your family. From cheering on the home team to competing alongside your kids, all our ideas for getting into the game are surefire winners.
---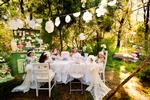 Recipes and Creative Ideas for Summer Picnics, BBQs, and Parties
by Kaitlin Ahern - May 29, 2014

One of the best things about summer is eating outside, whether it's at a picnic, BBQ, street festival, or even a restaurant. Here are more than a dozen creative and fun ways to eat outside this season, including tons of summer-inspired recipes.
---
Everyday Heroes: Meet Sam McCarthy
by Kaitlin Ahern - March 18, 2014

Not only has this "happy, stubborn man," as his dad describes him, lived beyond the age doctors predicted when he was diagnosed with cerebral palsy, but a residential farm-based facility in upstate New York gives him real purpose.
---
---
Is a Health Care Proxy Right for Your Child with Disabilities?
by Kaitlin Ahern - March 17, 2014

If your child has a disability and is about to turn 18, you should know about options such as a Health Care Proxy and the more involved legal guardianship, both of which allow you to stay involved in your child's medical care once he reaches adulthood.
---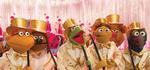 What to Watch at the 2014 NY International Children's Film Festival
by Kaitlin Ahern - February 27, 2014

Check out the highlights of this year's New York International Children's Film Festival in Manhattan, including when and where to get a sneak peek of "Muppets Most Wanted" and "Rio 2," meet the stars of Broadway's "Annie," and go behind the scenes of "Coraline."
---
The Greenburgh Nature Center: Where Every Season Is Special
by Kaitlin Ahern - January 28, 2014

The Greenburgh Nature Center in Scarsdale, NY is a 33-acre nature preserve that serves as both a wildlife refuge and environmental educational center. The center holds fun family activities during each season of the year, from maple sugaring in early spring to a holiday train show in December.
---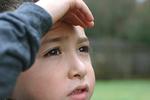 Your Child Had A Special Needs Diagnosis—Now What?
by Kaitlin Ahern - January 02, 2014

Learning that your child has special needs can be overwhelming and coping with the diagnosis can daunting. Rockland County mom Debbie Bertrand shares her experiences as she navigated life after her daughter was diagnosed with cerebral palsy.
---
---
---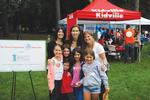 Baking a Difference in Chappaqua
by Kaitlin Ahern - November 11, 2013

The 2013 Great Chappaqua Bake Sale, now in its fourth year, raised more than $20,000 for the nonprofit Share Our Strength and its No Kid Hungry initiative. This year, the bake sale was held in conjunction with the Chappaqua Children's Book Festival.
---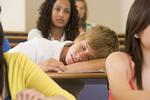 Westchester Mom Founds Local Chapter of Start School Later
by Kaitlin Ahern - November 06, 2013

Toni Lyn Salvatore of Cortlandt Manor, NY, was inspired to found a Westchester County chapter of Start School Later when she found out her high-achieving teenage son was falling asleep in class. Here, read about her mission and how you can get involved.
---
Birth Control and the HPV Vaccine for Girls with Special Needs
by Kaitlin Ahern - September 30, 2013

When a young girl with disabilities gets her period for the first time, and questions arise about birth control, the HPV vaccine, and other precautions, there's more to consider than whether she plans to be sexually active.
---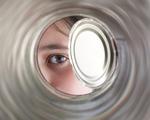 Beware BPA: The Harmful Chemical Lurking in Everyday Products
by Kaitlin Ahern - September 26, 2013

Bisphenol A, also known as BPA, is a harmful chemical lurking in many products we use everyday, including plastics, canned food, and even cash register receipts. Learn what it is, how it can harm your health, and how to lower your family's exposure to BPA.
---