---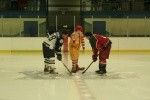 Hockey Tournament Benefits Ronald McDonald House
by Kaitlin Ahern - November 22, 2011

The area's junior hockey teams compete in a tournament to help raise money for The Ronald McDonald House of Long Island, a nonprofit that offers a warm and supportive environment for families who are caring for seriously ill children throughout Long Island hospitals.
---
---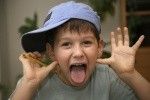 Teaching Kids Manners: Tips for Parents
by Kaitlin Ahern - November 14, 2011

In our plugged-in, social media age, kids' manners are falling by the wayside, big time -- and with TV icons like the "Jersey Shore" gang or Hannah Montana not setting the best examples for our kids, what are parents to do? Etiquette experts weigh in.
---
---
Run Raises $34,000 for Kids with Special Needs
by Kaitlin Ahern - November 10, 2011

The 11th annual Sleepy Hollow 5K Charity Run raised more than $30,000 to benefit a nonprofit school in Seaford for children with developmental disabilities.
---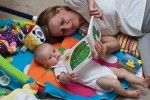 New Organization Will Bring More Books to Brooklyn
by Kaitlin Ahern - November 09, 2011

First Book - Brooklyn, a local branch of a nationwide initiative, launched with the mission to provide books to disadvantaged children and organizations that serve low-income families in Brooklyn, aiming to decrease illiteracy and improve reading levels in the borough.
---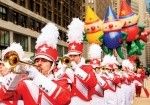 Best Things to Do with Kids in Manhattan - November 2011
by Kaitlin Ahern - November 07, 2011

Looking for fun and low-cost things to do with your kids in Manhattan this November? We've hand-picked the best kids events in the city from our November calendar, including the 14th annual New York Chocolate Show, the 2011 Macy's Thanksgiving Day Parade, the opening of a new history museum for children, the New York Botanical Garden's Holiday Train Show, family-friendly holiday shows, and a few fun ways to volunteer and give back.
---
---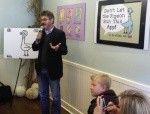 Mo Willems Debuts First Children's Book App
by Kaitlin Ahern - November 01, 2011

New York Times-bestselling author and illustrator Mo Willems, creator of the NYC-based Knuffle Bunny tales, revealed his first children's book app, based on his beloved Don't Let the Pigeon...! series, to an intimate group gathered at Magnolia Bakery on the Upper West Side.
---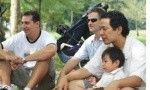 Boot Camp for New Dads Launches in NYC
by Kaitlin Ahern - October 28, 2011

New Dads Boot Camp offers workshops for expectant fathers, facilitating frank discussions on fatherhood and teaching dads-to-be how to care for their kids with guidance from veteran dads.
---
---
---
---
---

Alec Urbach: At 15, a Force of Positive Social Change
by Kaitlin Ahern - October 12, 2011

Alec Urbach, a Long Island resident and teen filmmaker, received the 2011 Gloria Barron Prize for Young Heroes for his inspiring work through Giving from the Ground Up, a nonprofit organization he founded in 2009.
---

Riana Shah: At 18, a Champion of Social Change
by Kaitlin Ahern - October 12, 2011

Riana Shah, an 18-year-old graduate of Bard High School Early College in New York City, received the 2011 Gloria Barron Prize for Young Heroes for the organization she created to bring educational and social change to her native India.
---
---
---

Brooklyn Public Library Receives $50,000 Grant for Early Literacy Programs
by Kaitlin Ahern - October 12, 2011

Brooklyn Public Library announced August 23 that it had received a $50,000 grant from Walmart and the Walmart Foundation. The grant will fund the Library's First Five Years Program, an initiative that supports early literacy programs across the Library's 60 branches.
---
---
---
---
---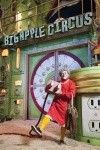 Fun Things to Do with Kids in Manhattan - October 2011
by Kaitlin Ahern - October 03, 2011

Find fun and low-cost events for kids in Manhattan this month, including a new exhibit at the Children's Museum of the Arts' new space, magician Max Darwin's new show, Yo Gabba Gabba Live! on tour, the Big Apple Circus' new show, a Special Needs School Fair, and Ben Rudnick in Concert.
---

Speech Disorders: Diagnosis, Treatment, and Resources
by Kaitlin Ahern - September 30, 2011

Speech disorders, which include stuttering, affect five to 10 percent of all kids, can have affects on social interactions and behavior as well as self-esteem. Boys are about four times more likely to have speech disorders than girls.
---