Back to Author Page...
Kaitlin Ahern is Deputy Editor of NYMetroParents. She currently lives in Park Slope, Brooklyn. Kaitlin has a degree in magazine journalism from Syracuse University.
Email Kaitlin Ahern
---
---
A Guide to Wheelchair Accessible Nature Trails in NYC
by Kaitlin Ahern - March 19, 2013

Enjoy the fresh air and nature around you at these nature trails in New York City, including parks in the Bronx, Manhattan, and Staten Island, that have been approved wheelchair accessible by the nonprofit Rails-To-Trails Conservancy.
---
---
---
Where to Watch Sensory Friendly Films in the NYC Area
by Kaitlin Ahern - March 15, 2013

For a child or anyone with sensory issues, the high volumes and bright screens of a movie theater can be scary and unpleasant. Autism Society and AMC Loews Theaters bring Sensory-Friendly Films, special screenings of new family movies that everyone can enjoy at the movie theater. Catch a sensory-friendly film at a theater near you in New York or Fairfield County, Connecticut.
---
---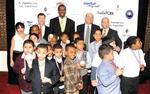 The Benefit of Baseball
by Kaitlin Ahern - February 28, 2013

Manhattan Youth Baseball hosted an awards dinner in Manhattan on Feb. 6 to help raise money for the nonprofit's Grades to Play program for low-income and at-risk children.
---
Manhattan Students Honored at Carnegie Hall
by Kaitlin Ahern - February 26, 2013

Three young musicians received Certificates of Excellence for their hard work, dedication, and talent in music from the Royal Conservatory Music Development Program at Carnegie Hall on Feb. 9.
---
---
A New Documentary Shines a Light on Hunger in America
by Kaitlin Ahern - February 25, 2013

A new documentary, "A Place at The Table," shines a light on hunger in America. The film seeks to enlighten Americans that most people in the country are "food insecure"—they don't know where their next meal is coming from.
---
---
Queens's Stars of the Spoken Word
by Kaitlin Ahern - February 20, 2013

Students of Hillcrest High School competed in LeAp's August Wilson Monologue Competition and three students will advance to compete in LeAp's NYC-wide competition at Manhattan's MMAC Theater on March 6.
---
Special Needs Trusts: Answers to Frequently Asked Questions
by Kaitlin Ahern - February 15, 2013

If you're thinking of creating a special needs trust or supplemental needs trust for a loved one, first read these answers to frequently asked questions, including how to set up the trust, who can access it, and what benefits an SNT has compared to other options.
---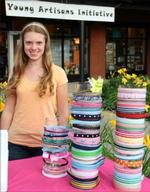 Westchester Teen Honored for Work in Third World Countries
by Kaitlin Ahern - February 14, 2013

Sixteen-year-old Mary Grace Henry of Harrison in Westchester, New York wins the Kids Who Give contest for her founding of Reverse the Course, a nonprofit that helps improve the lives of girls in Third World countries.
---
Lego Lovers Rejoice: Legoland Opens in Yonkers
by Kaitlin Ahern - February 12, 2013

Legoland, a popular Lego-themed attraction, is set to open in Yonkers. The location offers birthday parties for children in Westchester County and features a 4-D theater, two Lego-themed rides, and a café.
---
---
Women and Thyroid Disease: Know the Symptoms for Proper Diagnosis
by Kaitlin Ahern - January 07, 2013

Up to 60 percent of those with thyroid disease are unaware of their condition due to misdiagnosis. Knowing the symptoms of thyroid diseases, such as Graves' disease and Hashimoto's disease, can help with early detection and proper treatment of thyroid disease reduces associated long-term risks.
---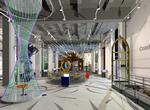 Family Outing: Museum of Mathematics in Manhattan
by Kaitlin Ahern - December 21, 2012

The Museum of Mathematics, or MoMath, in Manhattan is a dynamic and interactive museum that focuses on enhancing public understanding and perception of math in daily life. It is the first museum of its kind in the country.
---
14th Street Y Adds Ultimate Fitness for Children with Special Needs
by Kaitlin Ahern - December 17, 2012

14th Street Y recently added Ultimate Fitness to its class schedule. Ultimate Fitness is an exercise class for children with special needs in NYC. The class targets children on the high-functioning end of the autism spectrum, as well as children with communication and language delays.
---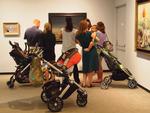 Family Outing: Katonah Museum of Art
by Kaitlin Ahern - November 26, 2012

The Katonah Museum of Art in Bedford, NY, is a non-collecting museum that hosts about a dozen art exhibits each year and corresponding programs for kids and families such as guided tours, story times, art programs, family days, and school vacation programs.
---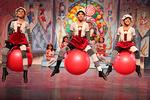 Top 10 Holiday Shows in NYC for Families
by Kaitlin Ahern - November 27, 2013

UPDATED NOVEMBER 2014: Our roundup of kid-friendly NYC holiday shows for the 2014 season includes Broadway and Off-Broadway must-sees, from classic performances such as the Radio City Christmas Spectacular and The Nutcracker to new musicals like Dr. Seuss' How the Grinch Stole Christmas. Get all the details on these family-friendly theater performances here.
---
Broadway Star and NYC Dad Kevin Del Aguila Talks Theater
by Kaitlin Ahern - November 02, 2012

Acclaimed actor, writer, director, and Manhattan dad Kevin Del Aguila (most recently Smee in the Tony-winning "Peter and the Starcatcher" and writer and director of "The Velveteen Rabbit" at DR2 Theatre) tells us why theater is so important for kids.
---
Family Outing: The New York Botanical Garden
by Kaitlin Ahern - October 26, 2012

The New York Botanical Garden in the Bronx is a fun destination for families, with regular nature programs in the Children's Garden and Family Garden plus a variety of annual events like the Orchid Show and the famous Holiday Train Show.
---
---
Heeling Autism
by Kaitlin Ahern - October 22, 2012

Five families in the New York area, including Westchester County, receive autism service dogs through the Guiding Eyes' Heeling Autism program.
---