Back to Author Page...
Kaitlin Ahern is Deputy Editor of NYMetroParents. She currently lives in Park Slope, Brooklyn. Kaitlin has a degree in magazine journalism from Syracuse University.
Email Kaitlin Ahern
---
---
---
---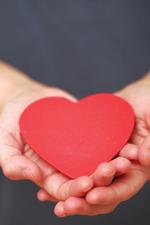 A Lasting Legacy: How Organ Donation Affects Your Family
by Kaitlin Ahern - April 23, 2012

The need for organ donors is great, especially in New York state. But many people have reservations about registering or simply don't want to think about it. Here, read real local stories and get the facts on donation so you can make an informed decision.
---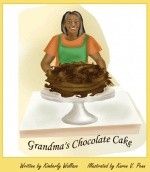 A New Children's Book with a Secret Ingredient: Love
by Kaitlin Ahern - March 27, 2012

"Grandma's Chocolate Cake," a new picture book for kids written by NYC teacher Kimberly Wallace, uses a sweet treat to teach young readers about the importance of family traditions.
---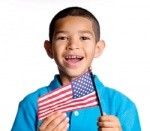 Talking Politics with Your Kids
by Kaitlin Ahern - March 23, 2012

Talking about politics with your kids may not come naturally, but as parents we're responsible for raising the next generation of voters. Here's how to encourage your kids to form their own political views, respect others' opinions, and -- most importantly -- vote.
---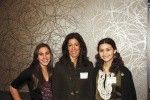 Youth for Hospice Awarded on Philanthropy Day
by Kaitlin Ahern - March 21, 2012

United Hospice of Rockland's Youth for Hospice members were recognized among other local do-gooders at Rockland County's annual Philanthropy Day awards ceremony.
---
---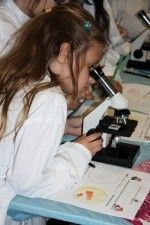 Westchester Children's Museum Receives $10,000 Grant
by Kaitlin Ahern - March 21, 2012

The Westchester Children's Museum received a $10,000 grant from Wells Fargo to support its Museum Without Walls, which provides math and science programs to middle- and low-income children in Westchester and Fairfield Counties.
---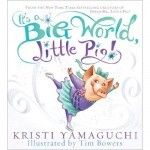 Splendiferous Story Hours in NYC
by Kaitlin Ahern - February 29, 2012

In honor of Read Across America and Dr. Seuss' birthday this March, we've compiled a list of some splendiferous (and mostly free!) story time events happening across Manhattan. Bring your child to one of these events to introduce her to a fun new book and help instill a love of reading early on.
---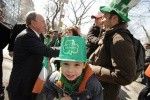 Top Things to Do with Kids in Manhattan this March
by Kaitlin Ahern - February 29, 2012

Looking for fun and affordable things to do with your kids in Manhattan this March? Click through for our roundup of the best local family events of the month, including the NYC kids' film festival, two new family-friendly Broadway shows, the NYC St. Patrick's Day Parade, a colorful new exhibit at the American Museum of Natural History, and more.
---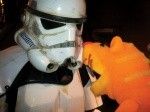 Star Wars Sleepover Helps Community
by Kaitlin Ahern - February 24, 2012

A Star Wars-themed sleepover at Ripley's Believe It or Not! in Times Square celebrated the release of "Star Wars Episode I in 3-D" and raised funds for a nonprofit organization that benefits local families.
---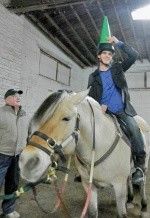 Spotted in the Saddle
by Kaitlin Ahern - February 24, 2012

Teen actor RJ Mitte of "Breaking Bad" fame visited New York City to mentor budding actors, speak out against bullying, and support therapeutic horseback riding.
---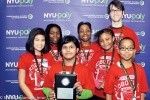 Brooklyn's Robo Kids
by Kaitlin Ahern - February 24, 2012

Brooklyn's FIRST LEGO League qualifier, which was filled to capacity with more than 400 students competing, advanced 22 teams to the NYC-wide regional robotics challenge.
---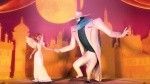 What to Watch at the NY International Children's Film Festival
by Kaitlin Ahern - February 08, 2012

The 2012 New York International Children's Film Festival will span seven NYC theaters and present more than 100 of the best children's films from across the globe, several of which seem likely to keep the festival's tally of Academy Award nominations going strong.
---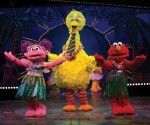 Top Things to Do with Kids in Manhattan this February
by Kaitlin Ahern - February 03, 2012

Looking for fun and affordable family events in NYC? We've put together a list of the best things to do with kids in Manhattan this February, from Valentine's Day concerts to Kids' Night on Broadway, Sesame Street Live, a groovy Gustafer Yellowgold show, the 50th anniversary of "A Wrinkle in Time," a dance concert and pow-wow, a soccer-inspired show, and sledding in the parks.
---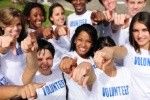 Kudos for Charitable Kids
by Kaitlin Ahern - February 03, 2012

Give your kids that extra incentive to give back to their community. Kids Who Give is a national contest that honors children and teens ages 7-17 who have done something remarkable to help make the world a better place. Got a charitable kid? Get the details.
---
---
---
---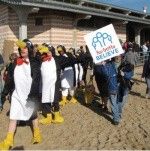 Dunk for Adoption
by Kaitlin Ahern - January 20, 2012

A dozen people, dressed as penguins, participated in the Second Annual Dunk-a-Thon hosted by You Gotta Believe!, a teen agency based in New York City that is dedicated to finding permanent families for local teens.
---
---
---
---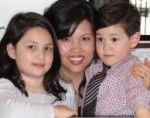 Rally for Reading Raises Nearly $20,000
by Kaitlin Ahern - January 11, 2012

A nonprofit, Room to Read, hosted a Rally for Reading, raising nearly $20,000 to help build and stock three new libraries in developing worlds.
---