---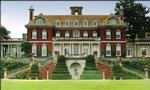 Family Outing: Old Westbury Gardens
by Kaitlin Ahern - September 27, 2012

Old Westbury Gardens is a National Historic Site on Long Island known for its family-friendly outdoor activities and gorgeous gardens and grounds.
---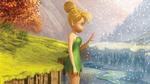 DVD Review: Tinker Bell in 'Secret of the Wings'
by Kaitlin Ahern - September 25, 2012

"Secret of the Wings," Tinker Bell's first 3D adventure in the Disney Fairies series, takes her to the far reaches of Pixie Hollow, where she flies with new friends and uncovers a secret that changes her world.
---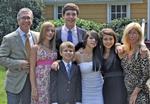 A Literary Hero in Fairfield
by Kaitlin Ahern - September 21, 2012

A Wilton mom steps in to preserve the words of other thinking mothers by buying "Brain, Child" magazine, a literary publication that bills itself as "the magazine for thinking mothers."
---
Westchester Teen Helps Light the Way
by Kaitlin Ahern - September 17, 2012

A teen from Westchester, NY is recognized for his work of bringing clean light to kids across the world and earns the Gloria Barron Prize for Young Heroes.
---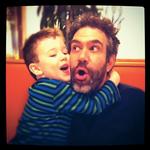 Meet Kevin Del Aguila: Broadway Star and NYC Dad
by Kaitlin Ahern - August 27, 2012

Acclaimed actor, writer, and director Kevin Del Aguila talks about his alternating roles as Broadway star (in the Tony-winning "Peter and the Starcatcher") and Manhattan dad.
---
---
---
---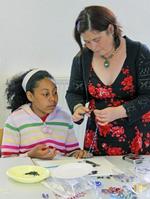 Being a Mentor is a Big Commitment, So Why Do It?
by Kaitlin Ahern - August 21, 2012

With a full daily schedule, signing up to be a mentor is a big commitment and extra responsibility. Why do it? Local mentors through Big Brothers Big Sisters, Boys & Girls Club, and Girls Write Now share why the commitment is worth it.
---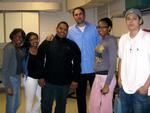 The Mentor Effect: Helping At-Risk and Underprivileged Kids
by Kaitlin Ahern - August 21, 2012

It isn't necessary to be superhuman to be a great mentor to an at-risk or underprivileged youth. What makes mentors extraordinary is the commitment he or she makes to changing a child's life for the better. Mentors from Big Brothers Big Sisters of Long Island, Boys & Girls Club in Northern Westchester, and Girls Write Now share their experiences.
---
Five Ways You Can Be A Good Mentor for a Child
by Kaitlin Ahern - August 21, 2012

Whether you're mentoring through an organization or on your own, you don't need to be extraordinary in any way. Here are five tips to help you be a good mentor.
---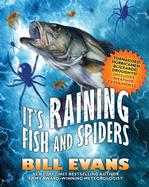 Rain with a Chance of Fish and Spiders
by Kaitlin Ahern - July 18, 2012

The Emmy Award-winning weatherman for WABC, Channel 7 in New York City, Bill Evans, publishes a children's book of fun facts, stories, and explanations about the weather called "It's Raining Fish and Spiders."
---
---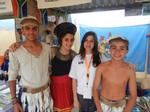 Queens Student Represents US at Mathitiada
by Kaitlin Ahern - July 03, 2012

A student from St. Demetrios Jamaica Day School in Queens represented the United States in the 2012 Mathitiada in Greece, the annual athletic games that celebrate Greek culture.
---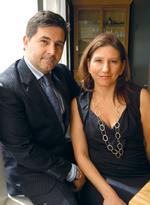 Chef Secrets: How to Get Kids to Love Healthy Food
by Kaitlin Ahern - June 28, 2012

A Manhattan mom who owns two restaurants in the city shares tips on dining out with kids, tricks for making vegetables edible, and the recipe for one family-favorite seasonal soup.
---
The Pajama Program Honors 4 Individuals at Annual Awards
by Kaitlin Ahern - May 29, 2012

Four individuals were honored at the 10th annual Pajama Program Awards for their commitment to children's literacy. The Pajama Program has provided more than 1 million new pajamas and books to children in need nationwide.
---

Annual Auction Raises $376,000 to Benefit City Harvest
by Kaitlin Ahern - May 29, 2012

City Harvest, an organization that delivers food to hungry New Yorkers, hosted its annual auction and awards ceremony on April 24. Danny Meyer and the chefs from the Union Square Hospitality Group were honored for their efforts to fight hunger.
---
---
---
---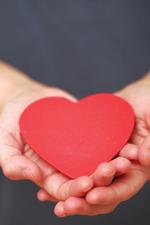 A Lasting Legacy: How Organ Donation Affects Your Family
by Kaitlin Ahern - April 23, 2012

The need for organ donors is great, especially in New York state. But many people have reservations about registering or simply don't want to think about it. Here, read real local stories and get the facts on donation so you can make an informed decision.
---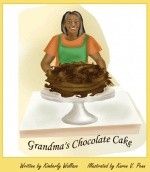 A New Children's Book with a Secret Ingredient: Love
by Kaitlin Ahern - March 27, 2012

"Grandma's Chocolate Cake," a new picture book for kids written by NYC teacher Kimberly Wallace, uses a sweet treat to teach young readers about the importance of family traditions.
---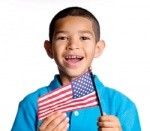 Talking Politics with Your Kids
by Kaitlin Ahern - March 23, 2012

Talking about politics with your kids may not come naturally, but as parents we're responsible for raising the next generation of voters. Here's how to encourage your kids to form their own political views, respect others' opinions, and -- most importantly -- vote.
---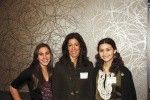 Youth for Hospice Awarded on Philanthropy Day
by Kaitlin Ahern - March 21, 2012

United Hospice of Rockland's Youth for Hospice members were recognized among other local do-gooders at Rockland County's annual Philanthropy Day awards ceremony.
---
---